When opening a U.S. bank account, most banks ask for a Social Security Number (SSN) to verify your identity. For non-residents who don't have an SSN, many banks accept an Individual Taxpayer Identification Number (ITIN) instead. These are often specifically issued to non-residents so they can use this number for tax purposes.
We'll teach you what you need to open a bank account without an SSN and provide a list of the best banks that don't require an SSN.
Can I open a bank account without an SSN?
Most banks ask you for an SSN when you open a savings or checking account, but this doesn't mean it's the only form of ID you can provide. SSNs are mostly required for tax purposes. Since savings and checking accounts can earn you interest, you must pay taxes if that interest is over a certain limit, as the Internal Revenue Service (IRS) classifies this as income.
However, as long as you can provide another form of identification and have documentation proving you're legally allowed to live in the U.S., most banks still allow you to open an account.
Most banks require two forms of I.D., one being a state ID or driver's license, the other being your SSN. To represent your status as a tax-paying citizen, you can apply for an Individual Taxpayer Identification Number (ITIN) instead.
What is an ITIN?
ITINs are issued by the IRS to individuals in the U.S. who don't qualify for a Social Security number but must pay taxes. Generally, this includes those working in the U.S. who are non-citizens, resident aliens, and certain international students. ITINs get used in place of an SSN for any tax filing.
ITINs are simpler versions of Social Security numbers. Your bank (and other entities like the U.S. government) use both for tax reporting, but an SSN signifies more permanent residence. It gives you access to social programs like Social Security when you're older, as well as unemployment income and similar programs.
Tip
A Foreign Tax Identification Number is a number used by your country of tax residency to identify you as an individual or taxpayer. FTINs are issued by a country other than the U.S.
How to apply for an ITIN
Applying for an ITIN involves showing proof of residence and submitting an application. You'll need to bring the following documentation with you:
A W-7 form, which is the application and/or renewal form for your ITIN
A personal tax return
Eligible proof of identity, like a photo ID or birth certificate
Foreign status documents that show you're in the U.S. legally
Armed with these documents, you have a few options on how to submit this documentation, including:
Mailing your documentation to the Austin IRS office.
Applying with the help of an IRS-authorized Certifying Acceptance Agent.
Making an appointment at a Taxpayer Assistance Center near you.
How to open a bank account without an SSN
Opening a checking account or savings account without an SSN is the same process as opening one with an SSN, except for which documentation you need. To verify your identity, banks require:
Your name
Your date of birth
Your ITIN or other accepted identification, like an alien identification card or a passport number
Proof of address, like a letter with your name on it, utility bills, or a pay stub
Proper identification, like your license, passport, student ID card, and U.S. employment authorization card
Opening deposit, if required
You'll use each of these during the sign-up process, which is relatively straightforward and includes just a few steps:
Choose the right bank for your needs: Many traditional banks allow you to open an account without an SSN, so you need to narrow down your choices. The best banks have low monthly fees, low minimum deposit requirements, and helpful extra features that make banking easy.
Go through the online (or in-person) application: If you select an online bank, you can often complete the application process in just a few minutes by submitting the required documentation and filling out the bank's application. Certain banks require you to visit a branch to open an account, where you'll submit the same documentation.
Wait for the bank to verify your information: Online banks tend to promise approval in a few minutes, but at others, it may take a day or two. During this process, the bank is verifying your information, including your ITIN.
Make an opening deposit: Some banks require an opening deposit to set up your account. When you get approved, you'll need to make this deposit before officially getting access to your account.
Financial institutions that don't require an SSN
National banks and credit unions offer alternative ways to open an account other than your SSN. The following banks allow you to open an account with an alternative to an SSN:
Citibank: Citibank allows you to open accounts with an ITIN or government-issued ID for non-resident aliens.
Bank of America: Bank of America requires you to provide two types of identification, such as a passport and a license, a U.S. employment card, a debit or Visa or Mastercard. You must also provide an ITIN or an FTIN if you don't have a U.S.-issued ITIN.
Self-Help Federal Credit Union: Self-Help was designed with underserved communities in mind. You can apply with either an SSN or an ITIN.
Ally: Ally allows you to open a bank account with either an SSN or ITIN.
HSBC: Like many other banks, HSBC allows you to apply with an ITIN if you also have a U.S. address/mobile number, and have had U.S. residency for the past year.
Why should I open a bank account?
Opening a bank account is beneficial to nearly every consumer, including those who aren't eligible for Social Security numbers. There's a reason so many of us use banks to conduct our financial business. Some key benefits of bank accounts include:
Security: If you know anyone who still stores money under their mattress they're likely from a much older generation. Banks provide security that mattresses, no matter how heavy, simply never will. Legitimate banks offer FDIC insurance in the event that anything happens to your money. Plus, many banks provide fraud and ID theft measures.
Creates a financial relationship: Having a bank account enables you to build a relationship with a financial institution. This is crucial for various financial transactions like applying for loans or renting an apartment.
Makes spending easier: Without a bank account, you can't swipe a debit card or use a check. This means you're stuck paying in cash for everything, which isn't inherently bad, but simply isn't as convenient.
Helps your savings grow: Banks offer interest on savings accounts and some checking accounts, allowing your money to grow over time. Get a fee-free savings account and all of the interest goes straight into your pocket.
FAQs
Which bank does not require an SSN?
Most banks ask for an SSN when you apply, but not all require them. Banks like Bank of America, Citibank, and Ally, among others, accept alternate forms of tax identification like ITINs.
Can a non-U.S. citizen open a bank account?
Yes, non-U.S. citizens can open a U.S.-based bank account as long as they're living in the U.S. Resident aliens, international college students, and anyone else who can document their right to live in the U.S. can find a bank account that accepts ITINs.
What are the benefits of opening a bank account?
Opening a bank account provides a secure place to store money. It enables easy access to your funds via a debit card, and it helps you establish a financial history for future financial opportunities. A big plus is the potential to earn interest on your savings. Additionally, having a bank account online can simplify your financial management.
Bottom line
If you're a non-resident living and working in the U.S., you've likely wondered if you can open a bank account without an SSN. The short answer is, yes, at most banks. You typically need an alternative like an Individual Taxpayer Identification Number or an non-resident alien work ID.
Choose the best checking account or the best savings account based on your needs, in addition to whether they accept ITINs or other ID documents. Think through fees, interest rates, and features like mobile deposit and overdraft fees.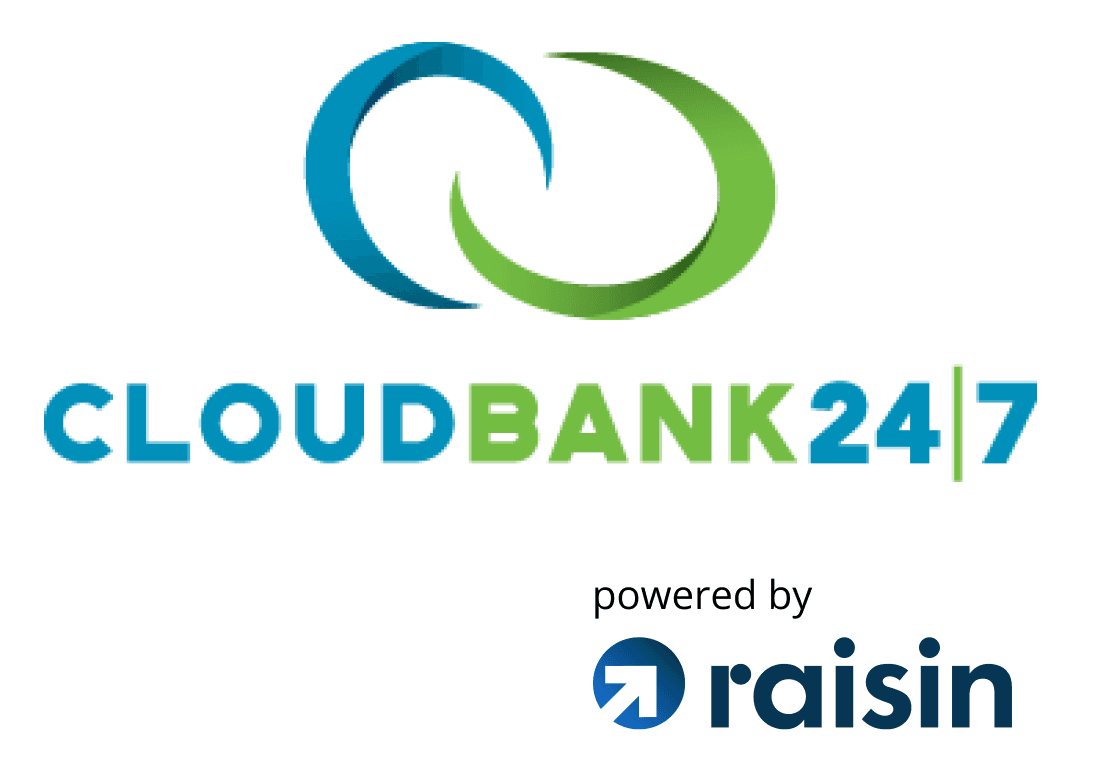 CloudBank 24/7 High Yield Savings Account Benefits
Incredible 5.26% APY1 to boost your savings
Interest is compounded daily and posted to your account monthly
Enjoy 24/7 online access to your account and funds
FDIC insured through Third Coast Bank SSB, no fees, $1 minimum deposit