Holding a checking account is a great way to keep your money safe yet easily accessible to you. Most checking accounts also come with a debit card, allow you to take cash out of an ATM, and can be managed online or from your smartphone.
If you're just getting started with a checking account, the options can be overwhelming. That's why we've created a list of the best checking accounts available and provided a guide for how to choose the right checking account for you.
Featured checking account offers for September 2023
No Citi Fees at non-Citi ATMs
Citi Priority Relationship Tier Benefits
Earn up to a $2,000 cash bonus when you open an eligible Citi checking account. New to Relationship customers can choose their Relationship Tier.
Simplified banking with Citi Checking Account
Preferred banking and travel benefits
New to Relationship customers can choose their Relationship Tier
Learn More >
The best checking accounts of September 2023
Best for overdraft forgiveness: U.S. Bank Smartly Checking
| | |
| --- | --- |
| Pros | Cons |
| Overdraft fee forgiveness | Low interest rate |
| Smart Rewards program | Monthly maintenance fee (can be waived if you meet specific requirements) |
U.S. Bank's Smartly Checking account could be a good fit if you're concerned about overdrafts. It offers no-fee overdraft protection transfers from a linked account and an Overdraft Fee Forgiven program. If your account goes into the negative but you bring it up to $0 or higher with qualifying deposits, your fee could be waived.
It also has a Smart Rewards program, which you qualify for based on your overall account balances and/or other products you have with U.S. Bank. The Smart Rewards program could include fee waivers, increased savings interest rates, and fee waivers on non-U.S. Bank ATMs. Member FDIC.
Best checking account for low balances: Chime® 
| | |
| --- | --- |
| Pros | Cons |
| No service or overdraft fees | Out-of-network ATM withdrawal fees |
| Offers fee-free overdraft protection to qualifying members | Not all members are eligible for mobile check deposit |
| Potential early access to paychecks | |
If you tend to carry a low balance and cut it a little tight with spending (really, who doesn't from time to time?), then the Chime checking account could be the best fit for you. Like some of the other accounts on this list, Chime offers the ability for you to get your paycheck up to two days early. But on top of that, Chime SpotMe® overdraft protection covers any accidental overdrafts up to $200 so your purchases aren't declined, and it won't charge you an overdraft fee either5 3 1 .
Read our Chime review.
Or visit Chime.

Best for kids and students: Chase
| | |
| --- | --- |
| Pros | Cons |
| Offers accounts for kids, teens, and college students | High monthly fees for certain checking accounts (could be waived for some accounts if you meet certain requirements) |
| Overdraft Assist | Limited ATM network |
Chase offers a variety of checking account options for children, teens, and young adults, including Chase First Banking, which is available for kids as young as 6 years old if their parent or guardian has an eligible account.
Adults also have a variety of accounts to choose from, including Chase Total Checking, its most popular option.6 That account includes Chase Overdraft Assist, which offers no overdraft fee if you're overdrawn by $50 or less at the end of a business day.
It has a relatively limited ATM network of 15,000, but it does have in-person branches, so it could be a good fit if you prefer face-to-face customer service. Member FDIC.
Read our Chase Bank review.
Best branch network: Bank of America
| | |
| --- | --- |
| Pros | Cons |
| Preferred rewards program | Minimum deposit requirements |
| Large branch network | |
Bank of America has thousands of branches across 38 states, which is convenient for frequent travelers and snowbirds. It has three checking account options:
SafeBalance, is designed for students, and you can be as young as 16 and have sole ownership over the account.
Advantage Plus, which is their basic banking account. The monthly fee of $12 as of Aug. 4, 2023, can be waived with a qualifying direct deposit of $250 or more, a $1,500 minimum daily balance, or a preferred rewards membership.
Advantage Relationship, which is best for those with higher balances.
Bank of America also has a Preferred Rewards program, which provides interest rate discounts on certain products, credit card reward bonuses, and more if you meet certain account balance requirements across your Bank of America and Merrill accounts. Member FDIC.
Best ATM network: PenFed
| | |
| --- | --- |
| Pros | Cons |
| Offers a free checking account option | Minimum opening deposit requirement |
| Network of 85,000 fee-free ATMs | Savings account required for membership |
PenFed is a credit union that offers membership to everyone. You do need to open a savings account with a $5 minimum deposit to join. It's insured by the NCUA, which is similar to the FDIC.
PenFed offers a free checking account with no minimum balance requirement and Access America, which pays a modest interest rate on your account balance.
Best account for investing: Stash 
| | |
| --- | --- |
| Pros | Cons |
| No overdraft or minimum balance fees | Must have a Stash Invest account |
| Earn portions of stock based on your purchases | |
If you're thinking you'd like to get started investing in the stock market, Stash could be the best fit for you. To get a Stash debit card, you first need to open a Stash Invest account. Then you can earn Stock-Back rewards from your Stash debit card purchases. That means you could grow your stock market investments just by going shopping.7

Read our Stash review.
Or visit Stash. 

Best checking account for earning interest: Axos Rewards Checking
| | |
| --- | --- |
| Pros | Cons |
| Earn interest on your checking account | To earn the maximum amount of interest, you must have investment accounts and a loan with Axos Bank |
| No overdraft or NSF fees | |
| Unlimited ATM fee reimbursements | |
Axos Rewards Checking offers you the opportunity to earn rewards for using your account in a variety of ways. You can earn interest on your balance by completing certain activities like monthly direct deposits totaling $1,500 or more and using your Axos Visa debit card for 10 transactions per month. Altogether you have the opportunity to earn up to 3.30% (as of Sep. 18, 2023) APY on your account balance. Given that checking accounts rarely pay interest at all, this is a pretty high interest rate.

In addition, this rewards checking account is mostly fee-free, which is a nice perk. It does not charge overdraft or insufficient fund fees. There are also no maintenance fees or minimum balance requirements. Plus, you only need $50 to open the account. And if you use the promo code "SUNNYBONUS" when applying for a Rewards Checking account and make a qualifying direct deposit by December 31, 2023, you can earn up to a $300 welcome bonus.
Read our Axos Bank review.
Or visit Axos Bank.

Best checking account for getting paid faster: Lending Club Rewards Checking
| | |
| --- | --- |
| Pros | Cons |
| Unlimited cash back on certain transactions | $100 minimum to open an account |
| May be able to access direct deposits early | |
Nobody wants to wait for their checks to clear. But with Lending Club Rewards Checking, you can get your direct deposit cash up to two days faster. On top of that, you can earn 1% cash back on certain transactions when you use your Lending Club debit card, and Lending Club pays interest on your checking balance as well.
Between your interest rate, your early paycheck, and your cashback rewards, this checking account could be a real money maker.
Best checking account for customer service: Current
| | |
| --- | --- |
| Pros | Cons |
| Potential early access to direct deposits | Overdraft protection only available to members with qualifying direct deposits |
| No minimum balance requirements | |
For the ability to communicate with customer service at all times of the day and in a variety of ways, a Current checking account could be the right account for you. Current customer support is available 24/7 and 365 days per year.2

With Current, you also have the ability to communicate with customer service via email, phone, and chat. Only one other checking account on our list offers those same three methods of communication, and that account has some fees as well as a minimum deposit to open. Current has neither of these.
In addition, this checking account offers the ability to overdraft up to $200 for free with their Overdrive service, the ability to earn points, and mobile check deposit.4
Read our Current Bank review.
Or visit Current.

Best checking account with no fees: Varo Online Checking
| | |
| --- | --- |
| Pros | Cons |
| No minimum balance requirement | Out-of-network ATM withdrawal fees |
| Early access to paychecks | |
| Instantly lock debit card in the Varo app | |
The Varo Online Checking Account is a great fit if you're looking to avoid as many banking fees as possible. It has no monthly maintenance fee, no minimum balance fee, no foreign transaction fee, no overdraft fee, and no ATM withdrawal fee for in-network use.
The Varo Online Checking Account also offers both mobile check deposit and the ability to issue checks from your account, making it a convenient banking experience.
Read our Varo Bank review.
Or visit Varo.

Best checking account for cash back: Discover
| | |
| --- | --- |
| Pros | Cons |
| 1% cash back on up to $3,000 in qualifying debit card purchases each month | No cash deposits |
| Early access to paychecks | |
| No NSF fee or minimum balance requirement | |
Discover's checking account offers an impressive 1% cash back on up to $3,000 in qualifying debit card transactions each month. This is in addition to standard checking features such as no minimum balance requirements and early access to paychecks. It also has an extensive ATM network and a fee-free overdraft protection service.
One drawback to Discover bank's checking account is that you can't make cash deposits. You can make electronic deposits by transferring money from another institution, however.
Best for ATM fee reimbursement: Alliant
| | |
| --- | --- |
| Pros | Cons |
| ATM fee rebates of up to $20 per month | No in-person branches |
| Earn interest | |
| No overdraft fees or minimum balance requirements | |
Alliant is a digital credit union that pays interest on your checking account balance if you meet two requirements: you opt to receive electronic statements and you have at least one monthly electronic deposit to your checking account. ATM deposits, mobile deposits, and transfers from other financial institutions all count toward this requirement.
Alliant Credit Union also reimburses ATM fees and offers free overdraft protection transfers from an Alliant savings account. It could be a good fit if you're comfortable with a completely online bank account. 
Best checking account for travel: Betterment Checking
| | |
| --- | --- |
| Pros | Cons |
| No overdraft fees, ATM fees, or foreign fees | Complicated cashback rewards |
| Cell phone insurance | Betterment is not a bank |
| Joint accounts available | |
For easy access to your money while you travel domestically or internationally, Betterment Checking could be the best fit for you. With Betterment Checking you get a debit card equipped to swipe or to use tap-to-pay. And your ATM and foreign transaction fees will all be reimbursed. It also offers cell phone insurance if you pay your phone bill with your Betterment debit card
Plus, this cash management account offers no minimum deposit and no minimum balance requirements, so if you're expecting to travel in the future, this could be a good account for you to open now.
Read our Betterment Checking review.
Or visit Betterment. 

Best checking account options: Citi Checking
| | |
| --- | --- |
| Pros | Cons |
| Variety of account options | Some accounts are unavailable in certain parts of the U.S. |
| Large ATM network | |
| In-person branches available | |
Citi has a wide variety of account options ranging from its primarily online access account to its high-end Citi Priority Checking Account. There's no minimum opening deposit required, and Citi also has an extensive fee-free ATM network as well as in-person branch locations.
Citi also offers options for overdraft protection, including Safety Check, which automatically transfers available funds to your checking account from your savings to pay overdrafts.
How to pick the best checking account for you
As you compare the best checking accounts available, you'll still need to consider what's important to you to pick the right one for your goals and lifestyle. Here's what to look at as you research account options:
Account fees
According to the Federal Reserve, customers spend an average of $250 annually on bank fees. Many banks charge account maintenance fees. The largest percentage of fees come from overdraft or non-sufficient fund fees, which occur when a customer tries to complete a transaction without the actual money to do so. Meaning, you write a check for more than you have in the bank. But even some of the best banks also charge monthly maintenance fees or minimum balance fees on top of ATM and check fees.
When choosing a new account, consider what you're willing to pay for the conveniences offered. There are many free checking accounts and low fee options without any maintenance or overdraft fees. So there's really no reason to pay any fees at all for your checking account. If you currently have a checking account where you are forking over money to your bank each statement cycle, you're probably getting a bad deal.
ATM access
Some checking accounts charge ATM fees, while others have a large network of fee-free ATMs. For instance, there are over 55,000 surcharge-free ATMs in the Allpoint ATM network. MoneyPass is another large ATM network. 
A checking account that doesn't provide easy and free access to cash might be a huge hassle for you. Sometimes, it's not about the number of ATMs in a bank's network, but more about which bank has a free ATM near you. Then again, you might not care if you generally write checks or use other payment options besides cash.
If you regularly use ATMs, make sure you pick a bank that doesn't charge in-network ATM fees on ATM transactions. Some banks will also provide out-of-network ATM fee rebates, also called ATM fee reimbursements or refunds. This means if you use an out-of-network ATM, they may reimburse you for the extra fees you pay.

Minimum deposit
Different banks have different opening deposit requirements for checking accounts, so you'll need to consider how much cash you have on hand if you want to become an account holder at that particular financial institution. You should also make sure you can maintain the minimum balance needed to avoid any fees (if one is required).
Direct deposit
If you receive income via direct deposit, it's important to consider how much time these deposits will take before the money becomes accessible to you. Some banks get your funds to you earlier than others, which can be helpful if you're living paycheck to paycheck or have an unpredictable schedule that causes cash flow issues. Or, getting your earnings a couple of days early might not matter to you at all. Consider your needs when choosing the best checking account for you.
APY
APY stands for annual percentage yield. It is the money you earn in interest on your account balance. While most traditional banks offer little to no interest on a checking account, there are online banks that offer high-interest checking accounts. This might not be a huge selling point, since you can likely earn more if you deposit money into a high-yield savings account, but it's something to consider if you want to keep your cash accessible while also earning some interest.
Online vs. in-person banking
If you find it annoying to wait in line at a traditional bank, you'll probably be better served by online banks rather than a bank with physical locations. Online-only banks also typically have lower fees, as well as apps and websites that provide you with all the financial assistance you could need. 
But if it's important for you to be able to speak to a banker in person, you should consider a bank with physical branches. More and more traditional banks are offering mobile banking, though, so you can change your mind about how you want to bank on any given day.
Availability of other products
Some people don't mind having a credit card with one bank and a checking account with another. But you might prefer to have more of your financial and banking products with one institution. In that case, you may want to look for a bank or credit union that not only has checking accounts, but also offers other deposit accounts like money market accounts or savings accounts. Some banks even offer brokerage accounts.
Tip
Some banks offer account bonuses to new customers opening a checking account. You typically need to meet certain requirements like having a certain amount of qualifying direct deposits. 
Checking vs. savings accounts
| | |
| --- | --- |
| Checking accounts | Savings accounts |
| Designed for day-to-day spending | Designed for longer-term goals |
| Unlimited withdrawals | May have limits on withdrawals and transfers |
| Pay not pay interest | Typically pay interest |
Checking and savings accounts are designed for different goals, but they often work well together. Savings accounts typically pay higher interest rates than checking accounts and are designed for saving up for longer-term goals. Checking accounts are designed for day-to-day spending and don't typically limit withdrawals. When you're ready to spend the money in your savings, you can transfer the funds to your checking account.
Additionally, many banks allow you to use your savings account as overdraft protection for your checking account. If you happen to overdraw your checking account, the bank will move money from your savings account to your checking account to cover the overdraft. Some banks do this for free, while others charge a fee.
FAQs about checking accounts
What is required to open a new checking account?
Requirements vary by bank, but you'll typically need to be at least 18 years old and have a valid Social Security number or Individual Taxpayer Identification Number. You'll also need to submit photo identification and provide proof of your current address.
How many checking accounts should I have?
There's no magic number; it's totally okay to have one or multiple checking accounts in your name. Sometimes, having more than one checking account can make money management and budgeting easier. For example, you might want a separate checking account for spending on your kids, or a business checking account for your business expenses.
How much should I keep in checking?
You should keep at least the minimum balance in your checking account and ensure you have enough to cover all your monthly bills. It's a good idea to have a cushion to protect yourself from accidental overdrafts, but you shouldn't keep too much money in your checking account if you could earn a better APY by moving some of that money into a savings account.
Can I use Zelle to pay retailers or merchants from my checking account?
This depends on whether the retailer or merchant can accept Zelle payments. When using Zelle, at least one side of the transaction (sender or receiver) must have access to Zelle through their bank or credit union. Some banks may allow businesses to set up a Zelle business account, which can be used for merchant transactions. However, the bank may charge a small fee for businesses using Zelle, and consumers must be enrolled in the service to make payments.

Is it better to have more money in checking or savings?
There's no real need to choose between a checking vs savings account — it's good to have both when it comes to handling your personal finances. Since it's easier to access money in your checking account, you'll want to ensure you keep enough in checking to cover your expenses. But any money you want to set aside for future financial goals may be best kept in a savings account.
Do all banks allow international wire transfers?
Most U.S. banks allow international wire transfers. However, some banks may need to use a third-party bank to facilitate the transfer. This can make the transfers more complicated to send or receive.
Some banks that can directly send and receive international wire transfers without a third party are Chase, Bank of America, Citi, PNC, and U.S. Bank. Make sure to contact your bank for details before you initiate a transfer.
The best checking accounts: bottom line
Choosing the right checking account is crucial for healthy money management. Some checking accounts offer high interest rates, while others have low or no fees. Some have convenient mobile banking features, while others provide more flexibility and perks.

Among our top recommendations are Chime, Stash, Axos, Lending Club, and Current. However, there are plenty of options available, so make sure to research and compare your options before making your choice.
Our methodology
Companies on this list were evaluated according to a set of criteria, and then we used editorial judgment to determine what use or user each account would be best for. We did not evaluate all companies in the market.
FinanceBuzz evaluation criteria include:
FDIC insurance or NCUA insurance: To make our list, a checking account must be FDIC insured or National Credit Union Administration (NCUA) insured in the case of credit unions.
Account minimums: All listed accounts have no minimum balance requirement or average daily balance requirement to remain open without incurring fees. Some also have no minimum deposit required to open.
Fees: A variety of bank account fees were considered in our assessment. Fees evaluated include monthly maintenance, ATM, minimum balance, foreign transaction, and overdraft fees.
Account features: Checking accounts were evaluated on the availability of certain features such as paper checks, online bill pay, mobile deposits, rewards on spending, and whether the account is interest bearing.
Customer experience: Accounts were evaluated based on how the customer can access and manage the account (mobile app and/or web-based portal), as well as customer support accessibility.
Disclaimer: All rates and fees are accurate as of May 9, 2023.

Lindsay Frankel also contributed to this piece.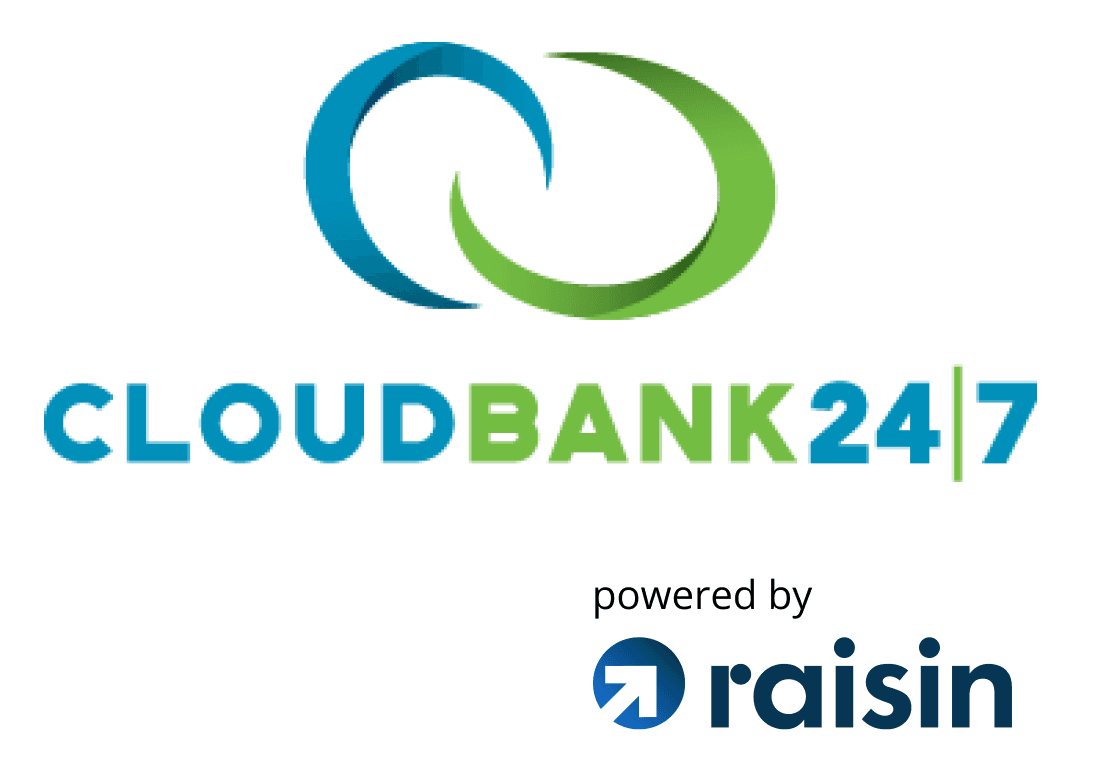 CloudBank 24/7 High Yield Savings Account Benefits
Incredible 5.26% APY8 to boost your savings
Interest is compounded daily and posted to your account monthly
Enjoy 24/7 online access to your account and funds
FDIC insured through Third Coast Bank SSB, no fees, $1 minimum deposit