Debt can drag you down at any age. Especially high-interest borrowing such as credit cards and payday loans
But the closer you are to retiring, the more important it becomes to pay off your debt as fast as possible. The longer a debt stays on your account, the more interest it accrues.
If you're concerned about carrying debt into retirement, keep reading. The 11 strategies below can help you accelerate payments so you can head toward retirement with little or no debt.
Decide which debts you want to pay off first
Two major strategies for paying off debt are the snowball and avalanche methods.
With the snowball method, you make minimum payments on every debt, then put any extra funds toward paying off the smallest debt first. As you pay off debts individually, you build momentum that keeps you motivated to continue.
The avalanche method has you make minimum payments on every debt and put extra funds toward the debt with the highest interest rate. This approach means it will take longer to pay off each debt, but it will likely save you the most money in the long run.
Each strategy has its strengths and weaknesses — you just need to figure out which works best for you, then stick to it.
Draw up a budget
Budgeting gives you a high-level look at your finances, helping you identify problematic spending habits.
The information you get from creating a budget can help you maximize your savings. By cutting back on spending, you avoid taking on more debt and funnel more money into making payments on your existing debt.
Consider your long-term goals and short-term financial needs when creating a budget. Look at how you have spent in the past, and contrast that with how you want to spend in the future.
Stick to your budget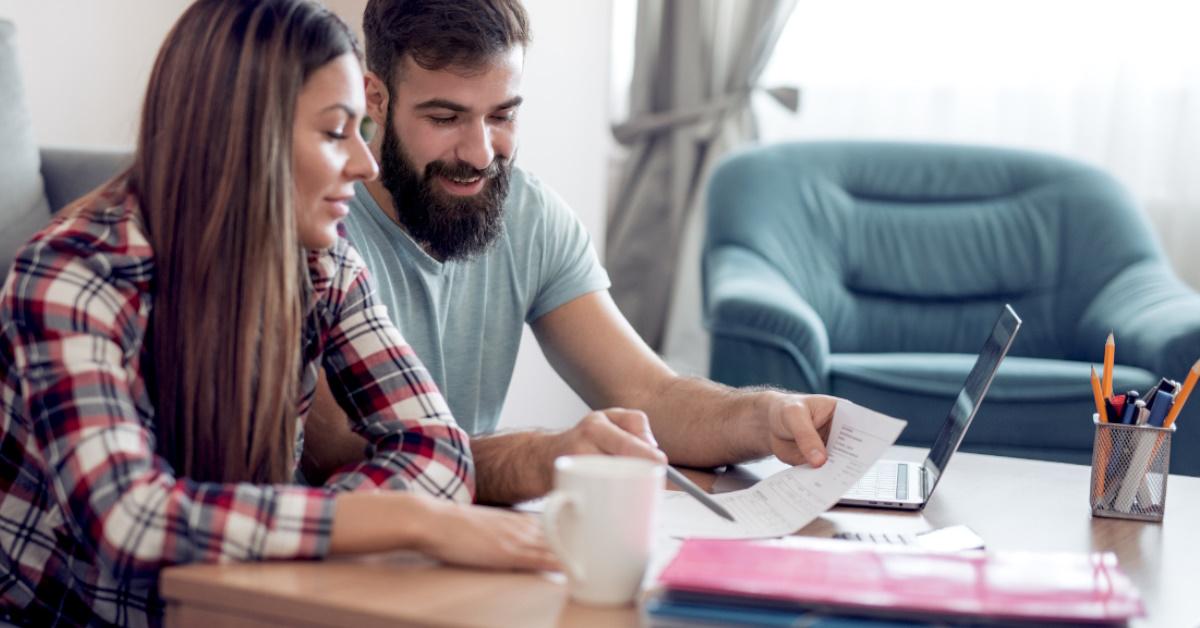 Of course, budgeting is easier said than done — especially when it comes to sticking with your newfound spending discipline for the long haul.
If your budget is too strict or requires you to change too many habits too quickly, adjusting as needed is OK. But don't let your budget fall by the wayside. It's easy to fall back into poor spending habits and take on more debt.
Take a part-time job
Despite your best intentions, you might not have the cash flow to pay higher high-interest debt payments. If so, consider picking up a part-time job to make extra cash.
Whether you work five, 10, or 20 extra hours, funneling that additional cash directly into your debt payment is a surefire way to pay down debt faster.
Start your own side hustle
Don't have the time or inclination to work for someone else part-time? Side gigs — like writing freelance articles, driving for Uber Eats, or taking on the occasional weekend sewing project — marry the potential to earn more money with greater flexibility.
You set your own hours and determine how much work you want to take on for a given time. Use whatever cash you earn on the side to pay off debt.
Downsize to a smaller home in advance of retirement
Many people plan to downsize once they enter retirement. But why wait to save money when you could start trimming housing costs right now?
Whether you're an empty nester or you've already decided your house will be too big to keep during retirement, get a head start on a more affordable home now rather than later.
After all, the earlier you sell your house and switch to a smaller space, the more extra cash you should have to put into savings or investments.
Rent out part of your home
Perhaps your home has too much extra space, but you're not quite ready to downsize. Instead of letting empty areas of the home gather dust, consider turning them into money-making spaces.
You can rent part of your home to a tenant, find a roommate, set up an Airbnb, or rent out space for storage.
Before making any major changes to your space, double-check that you adhere to all government rules and laws. Otherwise, the fines you pay could outweigh any savings you receive from renting the space.
Cut back on restaurant meals
Dining out might be a fun way to treat yourself, but it comes with a high price tag. Government data shows that the average American household spends thousands of dollars on restaurant meals annually.
Using that money to pay down debt can make a huge difference in how much interest you accrue. It pays to skip restaurant dining in favor of eating in whenever possible.
Hold on to your aging car longer
Car loans might come with relatively low interest rates, but that doesn't mean you should assume the burden of a car payment if you don't have to.
If your aging car gets good mileage, is up to safety and emissions standards, and doesn't need major repairs, consider sticking with it instead of upgrading to a pricier model.
Consider consolidating debts
If your debt is overwhelming, consider sitting down with a debt expert and discussing whether it makes sense to consolidate your debts into a single loan.
Sometimes, consolidating your debts can result in a lower interest rate. And with just one payment to worry about, you might be less likely to miss a payment deadline.
Drop subscriptions you don't need
Did you sign up for a free Amazon Prime trial and forget to cancel it? Do you keep your unused gym membership out of a misplaced sense of guilt?
Comb through bank statements to identify memberships you've forgotten about or aren't using. Then, cancel those subscriptions and redirect the money into debt payments.
Bottom line
Don't carry debt into retirement if you can avoid doing so. Once you retire, paying debts will consume a large chunk of savings you can't afford to lose.
The strategies we list here will give you a head start on going into retirement debt-free. With some financial planning and budgeting, you can reduce your financial stress and make the most of your golden years.
National Debt Relief Benefits
No upfront fees
One-on-one evaluation with a debt counseling expert
For people with $7,500 in unsecured debts and up