Diversifying your portfolio is an important step in reducing risk across your investments. One of the ways that investors diversify is by adding in alternative investments, like precious metals, real estate, and commodities. Some investors also diversify with collectibles, such as coins, paintings, and other rare items.
However, many of those luxury collectibles are worth millions of dollars and, therefore, have been out of reach for ordinary investors — until now.
Rally Rd. provides an opportunity for all investors to buy fractional shares in some of the most sought-after collectibles in the world. Find out how Rally Rd. works and if this investment platform could be a smart fit for your financial goals in the following Rally Rd. review.
What is Rally Rd.?
Rally Rd. is an investing service that buys collectible items and turns them into tradable securities so any investor can own a piece of cultural history. Co-founders Christopher Bruno and Rob Petrozzo launched the fintech startup in 2016. In its first year, the company raised a combined $10 million in first- and second-round seed funding. Its app began with a focus on collectible sports cars, such as Ferraris, Porsches, Lamborghinis, and other classic vehicles.
One of the things that makes Rally Rd. unique is that its assets are housed at its New York City offices. Certain assets are displayed in their showroom on a rotating basis. The ability to touch and feel (ok, you can't really touch any of them) your investments makes for an experience that is quite different than owning a share of a publicly-traded company. So far, approximately 200,000 users have joined the platform and there have been more than 200 IPOs of its collectibles, though the number of people who have actually invested in these items has not been disclosed.
Rally Rd.
Minimum investment

None to open an account
Minimum investment varies by asset selected

Management fees
None
Asset classes

Trading cards
Classic cars
Watches
Memorabilia
Rare literature
Modern collectibles

Account types available
Individual investment account
Features

Invest in fractional shares of collectibles
Buy and sell shares once an asset is live
Visit collectibles in Rally Rd.'s New York showroom
App available at iOS and Google Play stores

Distributions
May occur if:

Dividends are issued
Shares are sold at a profit
Rally Rd. sells an asset

Best for...
The investor who wants to own a share of rare collectibles or pieces of history that they have a connection with.
What does Rally Rd. offer?
Rally Rd. offers everyday investors the opportunity to own fractional shares of popular collectibles. The company started out purchasing classic and exotic cars but has since branched out into a wide variety of collectibles that some might classify as strange things to invest in.
Collectibles that are available as investments are categorized according to the following types:
Memorabilia
Comics and literature
Cars
Watches and luxury
Wine and whiskey
Rally Rd. created a trading platform that mimics the major stock market exchanges, like NASDAQ and the NYSE, but offers alternative assets. Each collectible purchased by Rally Rd. is placed in its own mini-company, which is split into equity shares. These shares are then made available for sale to investors. Rally Rd. investments are subject to Securities and Exchange Commission (SEC) regulations. Rally Rd. investments are also reviewed and vetted by a FINRA-registered broker-dealer to make transactions as transparent as possible.
When you browse the collectibles available at Rally Road, you'll be amazed at the investment opportunities. There are comics and rare literature from famous authors. Baseball cards, game-worn jerseys, and other memorabilia from some of the best athletes on the planet are also featured. Vintage wines and whiskeys are offered, plus exotic cars that many can only dream of driving. You can even buy a share in the skeleton of a dinosaur.
Some of my favorite vehicles available to invest in are:
1982 Aston Martin V8 Vantage "Oscar India"
1955 Porsche 356 Speedster
1980 Lamborghini Countach Turbo
1985 Ferrari Testarossa
1969 Boss 302 Mustang
2006 Ferrari F430
1999 Shelby Series 1
1994 Lamborghini Diablo
During an initial offering period for a given asset, investors of all sizes can purchase shares using the "Invest" button in Rally Rd.'s app. After a mandatory 90-day holding period where shares are "locked up", investors can then buy or sell shares during a designated monthly trading window. The "Invest" button will be replaced by the "Buy" and Sell" buttons to indicate active trading for the asset.

The day of the monthly trading window varies by asset. When you log in to the Rally Rd. app, you'll see the specific trading day for the assets you own or are interested in. On that day, the trading window is open from 9:30 a.m. to 4 p.m. Eastern time.
In addition to market orders, you could place limit orders on the buy and sell to ensure the price you pay doesn't go beyond your comfort level. Rally provides the examples that you could say "buy 10 shares at up to $90 per share" or "sell 5 shares at no less than $85 per share." In order to buy shares, you must pre-fund your Rally Rd. account with sufficient funds to cover your orders, otherwise, your bid may not get processed.
Currently, there are no fees to buy or sell shares and there are no management fees on accounts. Rally Rd. may offer premium features in the future for those willing to pay subscription fees, but the company is committed to always offering a free option.
Assets offered for investment by Rally Rd. are intended to be held for the long term. However, Rally Rd. focuses on the value of its assets and takes into consideration investor sentiment and broader market conditions. When it feels the time is right, certain assets may be sold and investors will receive proportional distributions of the associated proceeds.
Investors can access their account through the Rally Rd. website or the Rally Rd. mobile app. Mobile apps are available for both iPhone and Android operating systems.
Pros and cons of Rally Rd.
Pros
Own fractional shares of popular collectibles
Diversify your portfolio into alternative assets
Monthly trading windows offer liquidity
Most share prices start at around $50
No management or trading fees
Do not need to be an accredited investor
Can physically see assets at their showroom
Cons
Can only buy or sell shares of each asset once per month
Assets are hard to value objectively
Rally Rd. may sell an asset without your permission
Trading platform is new and does not have a long track record
Who can open an account with Rally Rd.?
Accounts at Rally Rd. can be opened by anyone who is 18 or over with a U.S. Social Security number. At this time, Rally Rd. does not offer retirement account options.
You do not need to be an accredited investor in order to qualify for a Rally Rd. account. However, for unaccredited investors, you may not invest more than 10% of your annual income or net worth. Accredited investors may invest any amount they wish.
Investing with Rally Rd. could be a smart fit if you're looking into how to diversify your portfolio by adding alternative assets in the form of cultural items. Unlike some collectible items, investments through Rally Rd. are fairly liquid because there is an active trading window once a month.
Additionally, investing in Rally Rd. offers the opportunity to own a piece of a car, trading card, or some other item that you have an emotional connection to. Maybe it's the rookie card of your favorite player, or a dream car that you know you'll never be able to afford, or a book that is special to you. Through Rally Rd., buying a fractional share of these assets might become possible.
How much can you earn with Rally Rd.?
The Rally Rd. platform is relatively new, so it does not yet have much of a track record to gauge investor success or failures. While browsing its collectibles, you can see assets that have both gained and lost value.
After reviewing each of the cars and memorabilia that are shown to have exited the platform via a sale, each of them has been sold at a profit. However, past performance does not guarantee future results. Investing in any asset is risky and what you might earn depends on the asset, your timeline for investing, and your risk tolerance.
There are no guarantees in the world of investing and a platform like Rally Rd. might be best suited for those who have personal knowledge of the kind of asset they are investing in, i.e. you are a classic car fan or a wine aficionado.
FAQs about Rally Rd.
Is Rally Rd. legit?
Yes, Rally Rd. is a legitimate trading platform for investing money. It partners with broker-dealers who are registered with FINRA and SIPC for each security transaction. If you want to visit their showroom to see the collectibles, they are showcased at 250 Lafayette Street, New York, NY. The showroom is open five days a week.
Are cars a good investment?
Most cars tend to lose value over time, which is generally known as depreciation. But vintage and collectible cars can sometimes do the opposite. Because of their popularity, rarity, or special features, some cars could increase in value over time.
But owning a collectible car comes with additional expenses of insurance, maintenance, and storage that many other investments do not have. Nicholas Cage went on a buying spree that included exotic cars and it ended up not working in his favor partially due to these additional expenses.
It is possible for cars to be a good investment, but it requires a certain amount of expertise or luck to understand which cars are a good investment option and which are not.
Can I make money on Rally Rd.?
It might be possible for an investor to make money on Rally Rd. If the company underlying your investment earns a profit, you'll receive dividends. If the value of your shares increases, you could also sell during the monthly trading window for a profit. Additionally, if your asset is sold by Rally Rd., you'll receive a proportional share of the proceeds. However, there is no guarantee that your investment will increase in value or that you will make money. Investing is inherently risky, regardless of what sort of asset you are putting money into.
How to open a Rally Rd. account
Opening a Rally Rd. account is quick and simple. You can open an account and be browsing the available collectibles within a couple of minutes. You'll need to be ready to provide the following personal information and answer these questions:
Name
Phone number
Email address
Mailing address
Date of birth
Social Security Number
Accreditation status — accredited by income or assets, or not accredited
Are you or anyone in your household associated with FINRA?
Are you, a household member, or an immediate family member a 10% shareholder, officer, or member of the board of a publicly-traded company?
You must also link and verify a bank account. You can do this by logging through Rally Rd.'s integration with Plaid or by verifying two small micro-deposits. After your bank account has been linked, you can deposit funds into your Rally Rd. account to invest.
Other investing platforms to consider
If you're interested in investing money, but aren't sure that Rally Rd. is right for you, there are other options to consider. We've written reviews of the best investment apps and best brokerage accounts so that you can pick one that is a smart fit for the way you want to invest.
Stash is a popular investing app because it has no commissions and you can get started with as little as $1.2 Stash also features the ability to earn Stock-BackⓇ rewards4 when you use its debit card.3 These features could help to build your portfolio over time.1
For investors who like the idea of alternative assets and cultural items, Public5 could be a good fit. Public aims to offer you convenience not only when trading stocks, but also when investing in exchange-traded funds (ETFs), cryptocurrencies, and other alternative assets.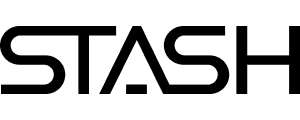 Stash Benefits
Get $20 to make your first investment6
Invest in stocks, bonds, and ETFs
Fractional shares available
Start investing with just $5
Paid Non-Client Promotion