Learning how to invest money can be a challenge, but many of the best investment apps aim to make the process easier, even for beginner investors. Stash3 and Betterment are two of these apps.
Although many of the best brokerage accounts leave you largely on your own to determine what investments to buy, Stash and Betterment work differently. Both apps provide much more help for beginner investors, and they aim to make investing money not just effortless but also actually fun.
They work differently, though, so it's important to understand what each investing app offers when deciding which is best for you.
Stash vs. Betterment
Stash and Betterment are both online platforms that can simplify the investing process.
Betterment does this by actually investing for you. It's a robo-advisor that asks you about your goals and then invests your money in an appropriate mix of assets. Stash doesn't take over the management of your money, but gives you the tools to pick your own portfolio or to let Stash managed a pre-designed portfolio for you, based on your risk profile.
There are actually several differences between Stash vs. Betterment, from the types of accounts they offer to the fees they charge. Here are key things you need to know about each.




Minimum investment
$1
$10 to start investing
Management fees
$3 - $9 per month4
.25% to .40%
Asset classes
Exchange-traded funds5 and stocks
Exchange-traded funds invested in U.S. and international stocks and bonds
Account types available

Individual taxable account
Roth IRA
Traditional IRA
Custodial Accounts7
Online debit account

Individual and joint taxable accounts
SEP IRA
Roth IRA
Inherited IRA
Traditional IRA
Rollover accounts
Trusts
High-yield cash reserve account2
Checking account

Features
Online resources, Stock-Back rewards®6 debit card, automated saving and investing tools
Automatic rebalancing, tax-loss harvesting, unlimited calls with a financial advisor for an additional cost with a digital investing account
Distributions
Withdrawals to your bank account

Early withdrawal penalties may apply to traditional and Roth IRAs if you are not 59 1/2 or older

Withdrawals to your bank account

Early withdrawal penalties may apply for SEP, IRA, and 401(k) accounts before 59 1/2

Taxes
No automatic tax-loss harvesting
Tax-loss harvesting is available
Best for...
Investors who want to choose their own investments with some guidance
Investors who want to take a hands-off approach to money management
Visit Stash

Paid Non-Client Promotion

FinanceBuzz doesn't invest its money with this provider, but they are our referral partner. We get paid by them only if you click to them from our website and take a qualifying action (for example, opening an account.)

Visit Betterment

Paid Non-Client Promotion

Paid non-client of Betterment. Views may not be representative, see more reviews at the App Store and Google Play Store. No guarantee of future performance or success is being made. Learn more about this relationship.
How does Stash work?
Stash allows you to get started investing with as little as $11 . You can choose to buy individual stocks or ETFs with your money, and Stash guides you through choosing investments that make sense for your situation. With a Stash account, you have the option to purchase fractional shares rather than being restricted to full ones.
Investors will also have the option to invest in Stash's Smart Portfolios. These carefully designed portfolios enable you to be diversified and regularly invest in your portfolio without having to make all your own investment decisions. Stash will also rebalance your portfolio for you, as well as reinvest your dividends.

Where Stash really sets itself apart is both its investor education and its automated process for putting money into your account. Stash offers some innovative features to encourage you to invest more, including rounding up purchases you make with your Stash debit card and investing the difference, or analyzing your spending patterns and moving over cash you can spare into your investment account.
One of the most innovative, however, is its Stock-Back® plan. If you have a Stash bank account, you'll get a debit card that gives you at least .125% stock back when you make purchases with qualifying merchants. This is an alternative to cash back because your rewards for using the card are invested either in the places you shop or in a diversified fund if you make purchases at local stores that don't sell stock to the public.
Read our Stash review to learn more about how Stash works and whether it's right for you.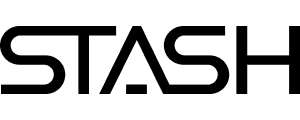 Stash Benefits
Get $20 to make your first investment8
Invest in stocks, bonds, and ETFs
Fractional shares available
Start investing with just $5
FinanceBuzz doesn't invest its money with this provider, but they are our referral partner. We get paid by them only if you click to them from our website and take a qualifying action (for example, opening an account.)
How does Betterment work?
Betterment is a little different than Stash because you give up much more control over money management. As a robo-advisor, Betterment asks you questions about your investing timeline and risk tolerance and uses the information you provide to invest your money for you.
Because the money-management process is automated, you'll pay a relatively low fee for managing your money — unlike with a human investment advisor. Your invested cash is put into a mix of ETFs, which are funds that own shares of many different U.S. and/or international companies as well as bonds. And your investment portfolio is balanced automatically as Betterment changes your investments over time to make sure you own a mix of assets that match the investing profile you create.
Betterment also offers some additional special features that can help you make the most of your investment dollars, such as the option to get financial advice from a human advisor. It also offers tax-loss harvesting, which can reduce the taxes you pay on investment gains. 
Read our Betterment review to learn more about the site's key features and find out full details about how it works.
What both investment platforms excel at
Both Stash and Betterment excel at making investing accessible to people without a lot of investment experience or a lot of money. Although they approach this differently, they both accomplish this goal very well and make it possible for everyday people to start investing without spending hours poring over company earnings reports.
Both Stash and Betterment don't require you to have a lot of money to get started — in fact, you can begin investing with either platform for just a few dollars. This makes both platforms a decent choice for young people who may not have a lot of spare funds, as well as new investors who are just getting their feet wet in the market.
There are great online and mobile apps available with both sites that easily let you track how your portfolio is performing. Both the Stash and Betterment mobile apps are available for Android and Apple devices. Their intuitive, easy-to-use platforms could make investing more fun. And both ask easy-to-understand questions to guide you toward the right investments — though Betterment takes control over your dollars in response to your answers, whereas Stash just makes suggestions.
6 important differences between Stash and Betterment
Although Stash and Betterment have some similarities, there are six big differences that set each company apart. Here are the biggest differences you need to know about when deciding which is right for you.
1. Investing process
Stash gives you guidance based on your answers to questions, but it does not necessarily pick investments for you. If you want to manage your own portfolio, then it won't rebalance your portfolio for you — you'll need to make sure you maintain the right mix of investments over time. That said, you also have the option to invest in the Smart Portfolios, which handle your investment choices for you and do rebalance.
As a robo-advisor, Betterment automates your investments. You don't have to worry about picking companies or funds to invest in, and you don't have to reallocate your assets over time.
2. Investment options
When you invest with Betterment, your money is put into a mix of ETFs. These are traded like stocks, but they don't buy you an ownership stake in just one individual company. Instead, ETFs track financial indexes or provide exposure to particular industries and sectors by investing in many companies within that sector or all the companies that make up the index. ETFs can offer diversification, though all investments come with risk.
With Stash, you have the option to buy ETFs but also to buy shares of individual companies. Because you can buy fractional shares, you can also start investing without much money. For example, if you want to buy Apple shares, you can buy a partial share for as little as $1. Buying shares of companies is riskier, but if the company performs especially well, you can beat out the returns that ETFs generally provide.
3. Account types
Betterment offers more account types than Stash does. You can invest in SEP individual retirement accounts with Betterment, whereas Stash offers only traditional and Roth IRAs for retirement investing at this time. Betterment also offers joint taxable accounts, while Stash does not currently offer this option.
4. Fees
Betterment charges a fee equal to a percentage of your Betterment account balance, which is either .25% for the Digital Plan and .40% for the Premium Plan. The Premium version comes with unlimited calls with a financial advisor.
Stash charges a flat monthly fee, which means those who have very little money to invest effectively pay a larger percentage. Stash Growth costs $3 per month. You can open a personal investment account and invest for retirement with this plan. Stash+ costs $9 per month, and offers two custodial accounts, as well as access to retirement and custodial accounts.
5. Other financial services
Betterment provides a cash account and checking account in addition to investment accounts. (If you're interested in learning more about its checking account, read our Betterment checking review.) Stash doesn't provide high-yield savings but does offer a debit account that comes with a Stash debit card that gives you access to Stock-Back® rewards.
6. Techniques to help you save
Stash offers many more tools to automate the process of saving money. In addition to Stock-Back® rewards that let you earn shares of stocks by using your debit card to make purchases, you can also opt to round up all purchases with your debit card and move the spare change to your investment account. Or you can sign up to have Stash assess your spending patterns and move money over when it detects you have extra.
Betterment doesn't use these techniques to help you save, so you'll need to be more disciplined about manually moving over money yourself.
Which investment platform should you choose?
Ultimately, your decision should be guided by one key fact: Do you want to manage your own investments or have a robo-advisor manage them for you?
All the rest of the differences matter — especially the different fee structures — but you ultimately cannot use Betterment to buy individual stocks. And because the primary goal here is to invest (rather than to earn rewards or use a high-yield savings account or move money to your account automatically), you need to decide based on the type of investor you want to be.
FAQs
Which is better, Stash or Betterment?
Both Stash and Betterment are relatively low-cost options for new investors, but the better one for you depends on your investing goals. If you want to pick individual stocks or manually manage your own investments, Stash might be the better choice. If you want a robo-advisor to invest your money, keep your portfolio balanced, and help you minimize the tax consequences of investing, then you may want to consider Betterment.
Can you actually make money with Betterment?
Betterment invests your money in a portfolio of ETFs. ETFs offer diversification and may produce positive returns over time.
However, there are inherent risks with any investment, and there is always a chance you could lose your money. Ultimately, whether you make money will depend upon various factors, including market performance and your portfolio allocations.
Can you actually make money with Stash?
Whether you make money with Stash will depend on the performance of the investments you select. Generally, when building a diversified portfolio of well-researched ETFs or stocks and investing for the long term, you could potentially earn a positive return on investment.
 However, if your investments perform poorly, you could lose the money you invested. You need to consider the risks, but it is possible to make money.
Are Stash and Betterment good for new investors?
Stash and Betterment could be good options for new investors because they can make it easier to get your money into the market. They do this by not requiring a high minimum balance to start investing and by simplifying the process of getting your money into the market — Stash by offering educational tools and Betterment by managing your money for you.
Is Stash or Betterment best for you?
Ultimately, both Stash and Betterment can be good tools to help you learn how to invest money in the stock market. You must consider your financial goals, risk tolerance, interest in investing, and other details about your individual financial situation to choose the best investment app for you. Or, because you can get started with Betterment for only $10 and Stash for $1, you could always try them both out to see which ends up being a better fit. If you are interested in learning more about your options, check out our picks for the best brokerage accounts.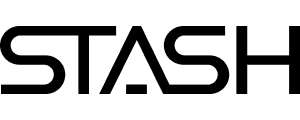 Stash Benefits
Get $20 to make your first investment8
Invest in stocks, bonds, and ETFs
Fractional shares available
Start investing with just $5
FinanceBuzz doesn't invest its money with this provider, but they are our referral partner. We get paid by them only if you click to them from our website and take a qualifying action (for example, opening an account.)