If you're getting ready to start investing money, you may have come across Stash1 and Wealthfront4 in your research. Depending on whom you ask, they may be considered some of the best investment apps to start with.
Both companies offer different ways for people to invest, and they let you begin investing without needing thousands of dollars to get started. Here's what you should know about these two investing options to help you choose which is right for you.
Stash vs. Wealthfront
Although Stash and Wealthfront are two of the best investment apps and help you invest in the stock market, they do so in different ways. Here are the highlights to help you understand how they compare.
Minimum investment
$1
$500
Management fees
$3 to $9 per month, depending on account level
.25% annual advisory fee
Asset classes
Over 3,000 stocks and ETFs that invest in bonds, commodities, global investments, and more.
ETFs focused on U.S. stocks, foreign stocks, emerging market stocks, dividend stocks, real estate, Treasury inflation-protected securities, municipal bonds, corporate bonds, U.S. government bonds, emerging market bonds, natural resources, and cryptocurrency.
Account types available
Individual, Roth IRA, Traditional IRA; custodial account; and banking account2
Traditional IRA, Roth IRA, SEP IRA accounts; 401(k) rollover; 529 college savings account; individual or joint, trust; cash account
Features
Fractional-share investing, Stock-Back® Card2 , get paid up to two days early3 , budgeting and savings tools, pre-designed portfolios, automatic rebalancing
Robo-advisor management, automatic rebalancing, risk parity ($100k plus), smart beta ($500k plus), potential early access to direct deposit paychecks, financial planning tools
Distributions
$75 outgoing automated customer account transfer fee
No fees to withdraw funds
Taxes
No tax-saving benefits
Tax-loss harvesting, stock-level tax-loss harvesting ($100k plus)
Best for...
People who want to pick their own investments or get started with less than $500
People who want a robo-advisor to manage their investments
Visit Stash

Paid Non-Client Promotion

FinanceBuzz doesn't invest its money with this provider, but they are our referral partner. We get paid by them only if you click to them from our website and take a qualifying action (for example, opening an account.)

Visit Wealthfront

Paid Non-Client Promotion

FinanceBuzz doesn't invest its money with this provider, but they are our referral partner. We get paid by them only if you click to them from our website and take a qualifying action (for example, opening an account.)
How does Stash work?
Stash is an investment app that charges a monthly fee from $3 to $9, depending on which type of account you choose. The service allows you to invest in individual stocks or exchange-traded funds (ETFs), which are basically a basket of investments combined into a single investment.
Investors will also have the option to invest in Stash's Smart Portfolio. This carefully designed portfolio enables you to be diversified and regularly invest in your portfolio without having to make all your own investment decisions. Stash will also rebalance your portfolio for you, as well as reinvest your dividends.

Stash was built to help beginning investors get started and doesn't require an investing minimum to start. Additionally, you can purchase fractional, or partial, shares of ETFs or stocks. This means $1 could get you started with your first investment, even if a share of stock could cost $1,000 or more.
In addition to the investing side, Stash offers a banking account.2 It gives you the ability to get paid up to two days early3 and a Stock-Back® Card2 . The Stock-Back® Card2 gives you shares of the companies you shop at or shares of an ETF when you make eligible purchases6 . Unfortunately, the Stock-Back® earning rate on the card is relatively low compared to the best cashback credit cards. Stash also offers a unique Round-Ups5 feature, where you can round up your purchases using the Stock-Back® card and invest the spare change.
Read our Stash review to learn more about this investing platform.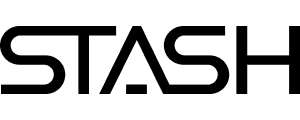 Stash Benefits
Get $20 to make your first investment7
Invest in stocks, bonds, and ETFs
Fractional shares available
Start investing with just $5
FinanceBuzz doesn't invest its money with this provider, but they are our referral partner. We get paid by them only if you click to them from our website and take a qualifying action (for example, opening an account.)
How does Wealthfront work?
Wealthfront is a robo-advisor, which is essentially a technology-based financial planner. Instead of working toward your financial goals with the help of a human advisor, the company's technology manages your investments and strategy. Although human financial advisors typically charge a 1% annual advisory fee, Wealthfront charges a relatively low fee of .25%. You can't call a dedicated advisor to ask for financial advice with Wealthfront, though.
Wealthfront invests your money in a portfolio of ETFs based on your risk tolerance and goals. It also maintains your investments through rebalancing, tax-loss harvesting, and other investing strategies depending on your balance with the firm. It offers several account types to help optimize your investments, including taxable accounts and several tax-advantaged retirement accounts.
If you want more control over your investments, you can also build your own portfolio from scratch, customize a recommended Wealthfront portfolio, or bring over an existing portfolio from a different brokerage. You also have the ability to invest in particular categories like socially responsible investing (SRI), technology ETFs, or healthcare ETFs. Wealthfront has also added the ability to invest in cryptocurrency funds.
Wealthfront offers a cash account with a debit card, too. It allows you to get your paychecks up to two days early if you get paid by direct deposit. The account pays interest and doesn't have many of the standard bank account fees you pay at big banks.

You can also link an external checking account or your Wealthfront Cash Account and tell Wealthfront what the threshold is for the maximum balance you want to keep in that account. When your balance exceeds that amount, Wealthfront will automatically transfer the excess money into your chosen Wealthfront account.

Read our Wealthfront review to learn more about this robo-advisor option.
Wealthfront Benefits
Fund your first taxable Investment Account and get a $50 bonus
Globally diversified portfolio
Automated tax-loss harvesting makes the service basically fee-free
Algorithmic, rules-based investment strategies
FinanceBuzz doesn't invest its money with this provider, but they are our referral partner. We get paid by them only if you click to them from our website and take a qualifying action (for example, opening an account.)
What both investment platforms excel at
Wealthfront and Stash both have positive features investors may want to take advantage of.
1. Cash or bank accounts
Both Stash and Wealthfront offer an account to keep your cash in. Both products allow you potential early access to paychecks that get direct-deposited into their accounts3 . Wealthfront even pays interest at a rate above the national average.
2. Access to ETFs
Stash and Wealthfront offer ETFs as an investment option within their investing services. ETFs could help you build a diversified portfolio as you're learning how to invest money.
3. Relatively low-cost
The investment platforms both offer low minimum initial investments compared to more traditional investments. For instance, brokerage accounts like Vanguard may have a $1,000 or $3,000 minimum initial investment on some mutual funds. Stash does not require a minimum investment, and Wealthfront's minimum, though higher than Stash's, is still only $500.
4. Slick mobile apps
Both Stash and Wealthfront offer slick mobile apps to help you manage your investments within their respective platforms. The mobile apps are intuitive and easy to use, which isn't always the case with investing apps from major brokerage firms.
4 important differences between Stash and Wealthfront
Even though Stash and Wealthfront have some similarities, they're very different investing platforms.
1. Wealthfront is a robo-advisor whereas Stash is not
Wealthfront is a robo-advisor, which means it uses technology to manage your investments on your behalf. Though, you do have the ability to customize your portfolio as well. With Stash you have the option to pick your own investments or to invest in its Smart Portfolio feature, which is similar to a robo-advisor.
2. Stash allows you to invest in individual stocks
Stash allows you to pick and choose individual investments, including thousands of stocks. Wealthfront primarily lets you invest in a portfolio of ETFs, although its new U.S. Direct Indexing feature does allow for the ownership of individual stocks.
3. Wealthfront provides investment management features to attempt to boost returns
With Stash, if you choose your own investments, then it doesn't rebalance your assets when your allocations get out of their intended ranges or help you with tax-loss harvesting. But if you invest with the Smart Portfolio, your portfolio will be automatically rebalanced.
Wealthfront proactively helps you get better returns by rebalancing automatically, when necessary. It has several risk reduction and tax-saving features, such as tax-loss harvesting, that you may qualify for based on your investment balance.
4. Fee structures
Each platform charges for services in different ways. Stash charges a monthly fee of $3 to $9, which can eat up a substantial chunk of your portfolio if you start investing with only a few dollars per month. That said, the fee shrinks as a percentage of your assets as you build a bigger portfolio.
Wealthfront charges a flat .25% of the assets it manages on your behalf. As your account balance grows, Wealthfront gets to keep a larger dollar amount because it calculates its fee based on a percentage. It isn't a flat fee based on the services it offers, as you get with Stash.
Which investment platform should you choose?
Choosing Wealthfront or Stash comes down to a few key decisions. Here's how you can tell which may work out best for you.
How you want to invest
Stash may better fit your investing style if you prefer to pick exactly which investments you want to invest in. Stash allows you to buy and sell particular assets, but you can also invest in a pre-designed portfolio.
Wealthfront may work best for people who prefer to answer a few questions about their goals and investing style and let someone else handle asset allocation. You can easily customize a portfolio to omit or add certain companies or industries as well.
Fee structure
Stash's fee structure may appeal more to those with high investment balances. Its cheapest plan costs only $36 per year, which is only about .14% annually on a balance of $25,000. Wealthfront's fee structure is based on .25% of your assets managed by the firm. A $25,000 balance would incur a $62.50 annual fee with Wealthfront.
People with lower balances could end up paying a considerable portion of their portfolio in fees with Stash, though. $36 per year equates to a 3.6% annual fee on a balance of $1,000. If you had a $1,000 balance with Wealthfront, you would pay only $2.50 in annual advisory fees.
Initial investment amount
Wealthfront requires $500 to start investing with the platform. If you don't have much money to invest, Stash lets you start investing with just $1.
FAQs
Is investing with Stash a good idea?
Investing with Stash could be a good idea if you feel confident in your ability to pick your own investments. It can also be a great way to start investing if you don't have the $500 minimum balance needed to open a Wealthfront account.
Even so, Stash isn't for everyone. If you can't afford to leave the money you invest in your account for the long term, using Stash at this point in your financial life may not be the best idea.
Is investing with Wealthfront a good idea?
Investing with Wealthfront could be a good idea, depending on your circumstances. If you can comfortably invest the $500 minimum initial investment without needing to withdraw the money, Wealthfront can help you start investing responsibly. Still, all investing is subject to risk.
Can you actually make money on Stash?
Yes, it's possible to make money on Stash, but it depends on how you invest. Investing isn't a guaranteed way to make money. You can lose all of your money if you make poor investment decisions. That said, investing over long periods using a diversified strategy could potentially help you grow your wealth.
Can you actually make money on Wealthfront?
Yes, it's possible to make money on Wealthfront. In fact, you have the opportunity to potentially build substantial wealth if you regularly invest over long periods. Keep in mind, though, that investing comes with the risk of loss. Past performance does not predict future results. Although you could grow your wealth, your investments may also decline in value.
Which is better, Stash or Wealthfront?
Stash and Wealthfront do not offer similar services, so one cannot be declared better than the other on an apples-to-apples comparison. Instead, the best app for you depends on your investment strategy. You need to determine if Stash's investing style or Wealthfront's investing style better fits your needs. Then, you can decide whether Stash or Wealthfront is the right option for your particular circumstances.
Bottom line
Stash and Wealthfront provide investment accounts for different types of people. Investors that prefer to pick and manage their own investments may find Stash a better fit. New investors that want help choosing a portfolio and the automated benefits a robo-advisor can offer may prefer Wealthfront.
No matter which option you choose, make sure you learn about investing before moving forward. Although investing could potentially help you grow your net worth over time, there's also the risk of loss.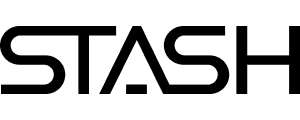 Stash Benefits
Get $20 to make your first investment7
Invest in stocks, bonds, and ETFs
Fractional shares available
Start investing with just $5
FinanceBuzz doesn't invest its money with this provider, but they are our referral partner. We get paid by them only if you click to them from our website and take a qualifying action (for example, opening an account.)