If you live near a Texas Roadhouse, you know how this restaurant has a passionate fan following. But no matter how much you love the restaurant, there are likely things you don't know about it.
We've gathered up 12 surprising facts about Texas Roadhouse. Read on to learn more, then grab a great cashback credit card and celebrate your newfound knowledge with a meal at your favorite location.
Texas Roadhouse isn't actually from Texas
Although its name would suggest otherwise, Texas Roadhouse isn't actually from Texas at all. It was founded in 1993 in Clarksville, Indiana, a city just outside of Louisville, Kentucky. It's based in Louisville today.
Before you get upset about being fed (pun intended) a fib, keep in mind that the restaurant gets its name from the style of food that it serves, not from its state of origin.
You have to admit that "Indiana Roadhouse" just doesn't have the same ring to it.
Texas Roadhouse serves a staggering 300,000 meals daily
Texas Roadhouse serves hundreds of thousands of meals every day — 300,000, to be exact. That's like feeding nearly everyone in the city of Cincinnati a meal once a day every day.
There are currently 678 Texas Roadhouse locations. If divided evenly, that would mean each restaurant serves around 450 meals per day, although we would bet that some restaurants are busier than others.
There are many margarita options
One of the best parts about going out for dinner is indulging in a specialty drink or two.
Margaritas are a major part of Mexican and Southern U.S. cuisine. Patrons of Texas Roadhouse can choose among a range of different types of margaritas when they're dining in.
Margarita favorites include the:
Original margarita, frozen or on the rocks
Hurricane margarita, a cross between a hurricane and a margarita
Sangria margarita
Jamaican cowboy margarita, made with rum and peach schnapps
Everything is made from scratch
Let's face it: Most of us don't visit a large chain restaurant for the food quality. That isn't to say the food is bad. It's just not gourmet, which usually means that it's cooked from a frozen state.
Texas Roadhouse is the exception. The chain creates everything that it serves from scratch, including the croutons and salad dressings.​​
Every restaurant has a different mural
Large-scale artwork is a great way to add a unique touch to a business. It's no surprise, then, that more businesses are commissioning artists to paint murals.
Texas Roadhouse was an early corporate adopter of mural artwork. The chain is known for featuring a different mural in each of its properties. Each mural reflects local cultural attractions.
The average Texas Roadhouse location can fit nearly 300 people
Considering Texas Roadhouse properties are large enough to fit big murals within them, it should come as no surprise that these locations can seat a large number of customers. The average Texas Roadhouse can seat around 300 people.
To put it into perspective, Applebee's have around 200 seats on average. Chili's has a similar capacity of around 200 people.
The Texas Roadhouse founder and Willie Nelson became good friends
Texas Roadhouse may not be from Texas, but it does have ties to one very famous Texan. Legend has it that the founder of Texas Roadhouse, the late Kent Taylor, met Willie Nelson at a Farm Aid concert. The two hit it off, and the rest is history.
To this day, you'll find that a corner of each Texas Roadhouse restaurant is called "Willie's Corner." It acts as a miniature museum dedicated to the career of Nelson.
The beer is really, really cold
If you drink alcohol, you know there's nothing like a cold beer after a long, hot day. Texas Roadhouse takes this philosophy to the next level and dedicates itself to serving its beer at an exceptionally cold temperature.
All Texas Roadhouse draft beer is served at a chilly 36 degrees Fahrenheit. This is significantly colder than the average at many restaurants, which is usually around 40 degrees.
Pro tip: A great Costco hack is to buy discounted gift cards for some of your favorite restaurants.
There is no lunch during the week
If you're planning to take your work colleagues out for lunch at Texas Roadhouse, think again. You'll be surprised to find a locked door when you arrive at the restaurant. Texas Roadhouse only serves dinner during the week. They serve lunch on weekends, though.
Texas Roadhouse defends its particular business hours by saying it allows for managers to have a better quality of life and helps the chain choose locations away from businesses, where real estate costs are lower.
You'll always find a butcher and a baker
Every Texas Roadhouse location prides itself on hiring a butcher and a baker.
The butchers are kept busy cutting an average of $1 million worth of steak per location, in an average year. They do all of this from inside a cooler that's only 34 degrees on the inside. Talk about dedication.
44% of Texas Roadhouse's menu is steak
Speaking of steak, it will probably come as a surprise to nobody that Texas Roadhouse's menu has a lot of steak. The chain estimates that just under half of the restaurant's offering — 44% — is steak.
Vegetarians still have a reason to visit their local Texas Roadhouse, though. They can order any combination of delicious sides, including a classic cactus blossom or fried pickles.
Texas Roadhouse is the 'loudest restaurant in America'
In 2012, Consumer Reports Magazine named Texas Roadhouse the "loudest restaurant in America." Texas Roadhouse was flattered by this finding, concluding that the high decibels are simply a side effect of the wondrous time that restaurant guests experience. It's also a testament to how busy the restaurants get.
Bottom line
It turns out there is more than meets the eye when it comes to Texas Roadhouse. Craving steak all of a sudden? Yeehaw!
Head out to your nearest Texas Roadhouse, but remember to make a meal here an occasional treat. Doing so will help keep you out of debt and turn your Texas Roadhouse meals into a special event each and every time.

Get free, sustainable household products
Learn More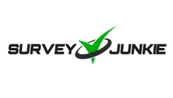 Learn More