Saving for retirement may be a daunting prospect. You may not know where to start or how to invest your retirement savings. Perhaps you've been putting it off and think it's too late to start now.
Regardless of your age, you can build a strong retirement plan that could be tailored to your particular needs. So whether you're starting out or are several years into your retirement plan already, here are some things for you to consider.
Is it too late to save for retirement?
The simple answer is it's never too late to start saving for your retirement, but you should think about starting to save as soon as you can. The biggest advantage working for you if you start early is compound interest, which essentially means your money can make you money.
If you invest in something like a mutual fund as part of your retirement portfolio, for example, your gains can be used to buy more of that mutual fund by reinvesting the dividends. Letting that money continue to roll year after year could help increase your retirement fund whether you add additional money to it or not.
And if your employer offers to match a percentage of what you contribute, take advantage of it as much as you can. If you are putting money in a 401(k), for example, any employer matching funds are a benefit of your employment. You increase your retirement savings without having to invest your own money.
How to save for retirement at 30
This is a great age to start investing because it will allow that compound interest to grow until you retire in a few decades. If your company offers a 401(k) as part of their benefits, invest what you can to get the maximum potential out of saving early.
You also may want to look into a Roth IRA, which allows you to invest after-tax money in an account that won't be taxed when you pull the money out for retirement. Roth IRAs, unlike traditional IRAs, have income limits for contributions. If you are still early in your career, you may have a better chance to be under those limits, so take advantage of that before your annual salary may get too high in later years.
If you change jobs, remember not to pull your money out of your 401(k) or 403(b) plans when you switch to a new company. You can leave it in your employer's plan or you can roll that money over into a traditional IRA. This move will let you hold those investments without facing an early-withdrawal tax penalty. Usually, you cannot withdraw cash from an IRA before you've reached 59 1/2 years old.
Now is also a good time to start investing in a 529 plan for college expenses if you have small children. By starting a plan now, you can be prepared when your kids are college-age instead of scrambling for tuition and other costs when you should be focused on your retirement plans.
Many of the best investment apps allow you to open these types of accounts and easily start investing. 
How to save for retirement at 40
You're now reaching your prime income years, which is a good time to reassess your retirement positions as well as other ways you're investing money. Look at how much risk you're taking on in your retirement fund. You may want to think about bonds, for example, while still keeping a good percentage of your investments in the stock market. 
In addition to investments, you may want to start paying down any debt you're still carrying such as credit cards or student loans. By getting this debt off your balance sheet, you can avoid any additional costs from interest on that debt and free up money to put in other places like retirement savings.
And if you have to choose between funding your retirement account or funding your kids' college funds, now is the time to think about paying yourself first. Your kids are young and will have plenty of time to pay off their debts or start funding their retirement. You'll likely need that money sooner than they do.
How to save for retirement at 50
You're still in your peak income years, so check your budget and see if there's extra money somewhere that could be diverted to your retirement fund. If you're over 50, you may qualify for catch-up contributions, which allow you to invest more than the annual contribution limit. You may want to talk with a financial planner or accountant to see how much you can invest for your retirement and project how much you will need.
Now may also be a good time to open a health savings account, which allows you to put money into an account that can be used tax-free for qualifying medical expenses. This could include prescriptions or co-pays for doctor visits among other things.
And look into long-term care insurance, which can help you cover expenses you may incur if you're in an assisted living center or nursing home later in life. The cost of long-term care facilities can escalate quickly, but an insurance policy may help alleviate some of those out-of-pocket costs. Plus, knowing that you have insurance for later in life may leave extra cash in your retirement accounts for everyday expenses now or splurges on things like that trip you've wanted to go on.
How to save for retirement at 60
If you already have retirement accounts, think about sitting down with a budget to plan how much you will need every year to live. Do you have enough saved now to cover those expenses? You'll also want to balance your investments to attempt to make them less risky. It's much easier for you to ride out a dip in your retirement investments when you're 30 than when you're 60.
You also may want to consider cutting costs for retirement. Pay down your home or maybe even downsize if your children have moved out. Skip that expensive vacation you were thinking about and put that money toward your retirement instead.
It also may be a good time to talk to a financial planner to put all these pieces together. Bring up all your potential retirement assets, including IRAs and other retirement funds, Social Security benefits, and even a possible pension. Then you may have a good idea of when you can retire.
Bottom line
There is always time to invest for your retirement, and the sooner, the better. Take some time to look at your current budget as well as your future goals to decide how much you may need to invest in a retirement plan now and how much you may need each year you're retired. It may be possible for you to achieve your retirement goals, but consider your starting point as you look forward. It's easier than ever to start saving for retirement with a top investment app.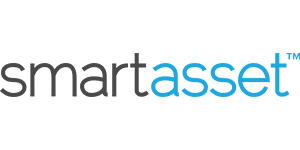 Smart Asset Benefits
Get matched with fiduciary financial advisors
Advisors are vetted and certified fiduciaries
Take the mystery out of retirement planning
Their matching tool is free
FinanceBuzz doesn't invest its money with this provider, but they are our referral partner. We get paid by them only if you click to them from our website and take a qualifying action (for example, opening an account.)