From the high costs of housing to grocery bills that seem to keep creeping up, we're all just doing our best to get by. And while it's true that many of society's highest paying jobs require a bachelor's degree or higher, that's not the case across the board.
There are many career paths out there that are accessible with a two-year associate's degree. Whether you're looking to get your start in the working world or for a career change to earn more money, there may be something on this list that will appeal to you.
Dental hygienist
Most of us are familiar with the work of a dental hygienist but on the receiving ends of things. Their job involves cleaning patients' teeth and advising patients on the best oral care. In some cases, dental hygienists may assist with things like fluoride treatments or topical anesthesia.
A dental hygienist plays an integral role in any patient's dental exam and knows how to use a variety of specialized tools to assist in teeth cleaning and examination.

Dental hygienists have an annual mean wage of $81,360. Most work in private dental offices, though they can also be employed in outpatient care or in education. You can become a dental hygienist with an associate's degree. This degree comes with hands-on practical clinical experience to best prepare you for the workforce.
MRI technologist
If you're looking for the best jobs that don't require decades of schooling, healthcare is always a great option. For example, an MRI technologist is a professional who operates magnetic resonance imaging (MRI) technologies that help provide complete patient care. Some MRI technologists have a specialty, such as x-ray or CT imaging.
To become an MRI technologist, you should pursue an associate's degree in healthcare sciences. MRI techs make a median income of $61,980 per year.
Court reporter
Court reporters make an average income of $60,380. Court reports work in the courts to prepare verbatim transcripts for hearings, proceedings, and more.

You can become a court reporter with an associate's degree. It's important to have great communication and interpersonal skills for this job, as you'll be reporting on speech (and sometimes body language) in real time.
Elevator and escalator installer and repairer
Most of us use elevators and escalators on a daily basis. And though you might not think about it, there is a lot that goes into implementing and operating these systems. In fact, installing and maintaining elevators and escalators is a career on its own. 

Most elevator and escalator installers do not require more than a high school diploma, although an associate's degree in an engineering-related field doesn't hurt. They will need to be licensed (depending on the state) and usually need to undergo an apprenticeship program. 
Elevator and escalator installers and repairers make an average of $97,860 per year.
Drafter
A drafter creates technical drawings for architects and engineers. Most drafters will have a specialty (ex. civil or mechanical engineering). The work that drafters do is an essential part of designing any kind of structure and in some cases, complex products and technologies.

Most drafters receive an associate's degree in the applied sciences. The median annual pay for a drafter is $60,290. If you're looking for a high-paying, low-stress job, this might just be one to consider.
Funeral service worker
Funeral service workers have a very important job to play. By managing the details of a funeral service, they help family members and friends to honor their loved ones who have passed on.

In addition to helping families make funeral service arrangements and complete the necessary government paperwork, they also help prepare the deceased's body for burial or cremation. Morticians and funeral home managers are examples of funeral service workers. 
An associate's degree in mortuary science education is the best way to become a funeral service worker. They make a median wage of $58,900 per year.
Occupational therapy assistant
An occupational therapy assistant — sometimes called an occupational aide — supports patients in day-to-day life. Many of these patients have limited mobility or developmental disabilities. 
The individual work will vary by patient. Part of this job is to work with an occupational therapist to develop a unique care plan for every patient and track their patient's progress.

Occupational therapy assistants make a good income, with a median wage of $61,520 per year. It's possible (and common) to become an occupational therapy assistant with an associate's degree.
Nuclear technician
Do you live near a nuclear energy plant? If so, you're in luck — working as a nuclear technician is one of the best ways to make money. To do so, you'll want to pursue an associate's degree in nuclear technologies (most often this is in nuclear science).

Nuclear technicians work at nuclear power plants by assisting physicists and other scientists in research. They work in the control center to monitor the power plant and ensure that all operations are running smoothly. They are tasked with measuring radiation levels and collecting various air, soil, and water samples.

Nuclear technicians may be specialized as either an operating technician or a radiation protection technician. They make a median salary of $99,340 per year.
Air traffic controller
Have you ever wondered what goes on in those airport towers? That's the workplace of an air traffic controller. Air traffic controllers have the important job of coordinating aircraft movement to ensure that they can take off, fly, and land safely without colliding with other aircraft.
Air traffic controllers are also responsible for issuing take-off and landing instructions to pilots. The work can be high-pressure and high-stress, but it's very lucrative. It has a median annual income of $129,750. 
Many air traffic controllers have a bachelor's degree, but it's possible to enter this career path with an associate's degree in transportation or engineering as well.
Radiation therapist
As another healthcare entry on this list, radiation therapists help patients with cancer treatment. They work in hospitals, cancer treatment centers, and doctor's offices. They are responsible for administering radiation therapy to patients, and may also be tasked with informing patients about treatment options and asking any relevant questions.
To become a radiation therapist, you'll need an associate's degree in radiation therapy. The average median income is $82,790.
Bottom line
There are some high-paying jobs out there that only require a two-year degree. All of these salary numbers will vary depending on where you live — some are lower and some higher.
Choosing a well-compensating career is important, but make sure to take your interests into account as well. If you're unsure of which path is right for you, taking a career aptitude test is a good way to start — or even spend some time reflecting on your hobbies. Finding something you enjoy that also pays you well is an achievement.

Search Over 80,000 Care and Service-Related Jobs
Connect with paying families looking for care and service-related work. Available jobs include child care, tutoring, senior care, pet care, and housekeeping.
Sign up for Care.com now
Earn Great Pay Working From Home
Free 3-class intro teaches you how to launch a bookkeeping business
Access the training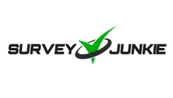 Earn Cash Taking Surveys
Join a community of 20M+ lifetime members who have been paid $76 million to date.
Sign up today