What would you give for a million dollars? It's a lofty (but not impossible) goal that many of us seek to achieve. For the people on this list, they all got there, with some going far beyond that million-dollar mark.
But then what happened? For one reason or another, they lost it all. Whether they were trying to pay off debt or cheat the system, their fortunes disappeared.
Even if you aren't a millionaire, consider the lessons you can learn from these cautionary financial tales and see if you can apply them to your own life. Here are the stories of seven millionaires who lost all their money.
50 Cent
Curtis Jackson, known as 50 Cent, is one of the biggest rap names on the planet. His debut album in 2003, Get Rich Or Die Tryin', was an immediate success and led to a money-packed tour that netted him a cool $38 million. But jump forward to 2015 and Jackson was declaring bankruptcy.
However, he seems to have bounced back just fine. Like any good businessman, Jackson finds ways to make more money. Not every venture will pan out, but you should have a few options on the side just in case you need them. After declaring bankruptcy, Jackson signed a $150 million deal with a TV network.
Nicolas Cage
The curious case of Nicolas Cage and his fall from grace is the thing of legends and folktales. After all, how does one of the biggest actors in Hollywood go so far down the rabbit hole of debt that he's shunned from upcoming blockbuster hits and has to resort to B movies to get by? The man won an Academy Award for crying out loud — and now we just expect any new Nic Cage movie to be atrocious.
It's honestly a waste of talent, but that's what happens when you can't control your spending. It suddenly starts affecting other parts of your life and the decline is faster than you can imagine. At one point in time, Cage was reported to be in over $6 million dollars worth of debt. Having once been estimated to have made over $150 million from different roles, the massive debt is a bit mind-boggling.
Mike Tyson
The former heavyweight boxing champion, Mike Tyson, had a career for the ages. His record was 50-6 with 44 knockouts. If you're not into boxing, that simply means Tyson was a ferocious fighter.
Unfortunately, his aggressiveness wasn't contained to the ring. Of the over $300 million he was estimated to have earned over his career, Tyson ended up with nothing in 2003 when he filed for bankruptcy. Much of the fortune was squandered on possessions, including jewelry, cars, and houses. Tyson also attributes the people who used to be around him as negative influences since they would take advantage of his finances.
To help avoid a similar situation, consider making different paycheck moves.
Bernie Madoff
It wouldn't be a list of people involved with misfortune if Berard "Bernie" Madoff wasn't on it. He was more of a businessman than a celebrity, but his decision to willingly defraud investors of billions of dollars made him quite infamous. In fact, he's known for leading the largest Ponzi scheme in U.S. history. At one point in time, his combined net worth with his wife was estimated to be worth over $800 million.
Of course, Bernie lost it all and was sentenced to 150 years in federal prison. This should go without saying, but don't be like Bernie Madoff. You don't have to cheat your way to wealth.
Elizabeth Holmes
Once upon a time, a young Stanford dropout started a company called Theranos and eventually found herself at the helm of a $9-billion-dollar enterprise. Elizabeth Holmes was living a movie script lifestyle and it didn't look like anything could stop her momentum. After all, she was the world's youngest female self-made billionaire and lauded as the "female Steve Jobs."
But that all changed when it was found Holmes played a role in covering up the shortcomings of her company's technology. Theranos was eventually shut down and Holmes is now in the middle of a trial — the result of which could see her spending up to 20 years in prison. Moral of the story? Don't be a Madoff or a Holmes if you're running a business.
Patricia Kluge
Patricia Kluge seems like a figure who walked straight out of what the average person might envision a celebrity lifestyle to look like. She was once a model in her younger years and ended up going through a couple of marriages (and then divorces). The second divorce was from a billionaire who had to pay her $1 million a year and hand over their amazing Virginia country estate of Albemarle.
This set Kluge up for quite a comfortable life. However, she ended up investing much of her money into the estate, which lost its value during the 2008 economic crisis. She filed for bankruptcy in 2011 and the winery she had started on Albemarle was purchased by Donald Trump.
Secure your finances: 6 Brilliant Ways to Build Wealth After 40
Andrew Jackson Whittaker Jr.
Andrew Jackson Whittaker Jr. was the recipient of $114 million when he won a multi-state Powerball lottery draw in 2002. Like many lottery winners, Whittaker ended up with nothing to show for his stroke of good fortune after only a few short years.
It was reported that Whittaker lost large sums of money from thieves and was sued by Caesar's in Atlantic City, New Jersey. This "lottery curse" is a common theme for anyone who strikes it big with a winning ticket. For the most part, it seems like many lottery winners simply don't know how to handle their finances. In these cases, it would likely be best to seek some financial education and/or advice from someone who has more experience.
Bottom line
What can we learn from these cautionary financial tales? Overall, these real-life stories carry a similar theme: be smart with your money. It's as simple as that, though it's more complicated when you dig into the details of what that means. For some, it could mean creating a budget to help control your spending. For others, you might want to learn how to save money so you can help crush your debt.
Whatever the solution is for you, it begins with educating yourself on money management and setting realistic goals to help improve your situation. Once you're more comfortable with money and aware of how to protect your finances, you'll have a much lower chance of repeating the mistakes of the people on this list.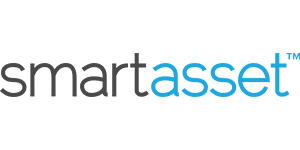 Smart Asset Benefits
Get matched with fiduciary financial advisors
Advisors are vetted and certified fiduciaries
Take the mystery out of retirement planning
Their matching tool is free
FinanceBuzz doesn't invest its money with this provider, but they are our referral partner. We get paid by them only if you click to them from our website and take a qualifying action (for example, opening an account.)