Joint bank accounts work for many different types of people. From couples who want to combine their finances, to parents and their kids, to business partners, having access to shared money can make life easier.
Most banks offer joint accounts, but the best banks for joint accounts come with low fees, high interest rates, and easy-to-use mobile apps.
Whether you're looking for a savings or checking account, banks like SoFi, Ally, Chase, Capital One, and many more offer a wide range of options.
Key takeaways
Focus on savings and checking accounts that have low fees, high APYs, and minimum requirements that you can meet.
Joint account owners with shared savings goals can find high savings rates at banks like Capital One, SoFi, and Citibank.
When opening a joint account, make sure you establish clear communication with all account holders so everyone knows the spending rules and financial goals you're trying to reach.
The 7 best banks for joint accounts
Best banks for joint accounts comparison
Bank
Best for
Checking APY
Minimum deposit requirements
Monthly fee
Ally Bank
Multiple savings goals
0.25% (as of Sep. 18, 2023)
None
None
Axos Bank
Highest checking APY
Up to 3.30% (as of Sep. 18, 2023)
$250 for savings accounts and certain checking accounts
None
Chase1
In-person banking
Interest rates vary depending on your balance and account
None for checking or savings

$4.95 for the Chase Secure Banking account
$12 for Chase Total Checking
$25 for Chase Premier Plus Checking
$0 for student accounts
$35 for Chase Private Checking
$5 for Chase Savings
$25 for Chase Premier Savings

Citibank
Many account options
Varies by region, must contact a representative to get exact rates
None on checking or savings

$10 on Basic savings when linked with a checking, or $4.50 when not linked
Premium checking accounts have no fees
Other checking accounts range in fees from $10-$30

Alliant Credit Union
Large ATM network
0.25% (as of May 23, 2023)
$100 for High-Rate Savings; None for checking accounts

No monthly fees for savings if you sign up for eStatements
None for checking accounts

Capital One
Multiple savings accounts
0.10% (as of Jul. 21, 2023)
None for savings or checking
None for savings or checking
SoFi
Highest savings APY
0.50% (as of Aug. 2, 2023) with direct deposit
None
None
Ally Bank
Pros
Cons

High APY on savings account balances
Organize joint savings goals in separate buckets
Round ups help you save easily
No monthly fees on checking or savings accounts

Checking account interest is relatively low
Cash deposits aren't accepted
Joint account holders looking to prioritize savings will find Ally Bank has a lot to offer. Ally is an online-only bank that offers both interest checking and savings accounts, but its savings account shines with 4.25% (as of Sep. 18, 2023). Plus, you can organize different savings goals into "buckets," or different savings accounts. You can easily track your savings while still earning interest on the entire balance across all of your buckets.
While you can't deposit cash through Ally as of now, you can set up recurring transfers from your linked checking account. Or you can set up round-ups, and each debit card purchase every joint account holder makes will be rounded up to the nearest dollar, and the difference will be deposited into your savings. To top off a list of strong features, you'll pay no monthly fees. Ally is also insured by the FDIC.
Visit Ally Bank | Read the full Ally Bank review
Axos Bank
Pros
Cons

Large variety of savings and checking accounts
No fees on savings accounts
High checking account APYs
Unlimited ATM fee reimbursements

High-yield savings account has a low savings rate
High opening deposit required
Some checking accounts have initial opening deposit requirements
Axos offers a large selection of different checking accounts, all meant for different types of users. A few include its Essential Checking account, which is a no-fee account built for frequent direct deposits; its Rewards Checking account, which offers up to a 3.30% (as of Sep. 18, 2023) APY, perfect for those with high balances; and its Cashback Checking account, which offers cash back on certain purchases.
Axos' savings account offers a decent up to 0.61% (as of Aug. 29, 2023) interest rate, but the Rewards Checking is better suited for those looking for the strongest APY. Ally is also insured by the FDIC.
Visit Axos Bank | Read the full Axos Bank review
Chase
Pros
Cons

There are many local branches
Access to Overdraft Assist
There are no minimum opening deposit requirements

Most accounts have monthly fees
Limited number of fee-free ATMs
Interest rates are low across the board
Chase is a well-established bank with a long list of savings and checking accounts.1 Unfortunately, most of these accounts come with fees, but by setting up direct deposits or having a certain balance, you can often waive these fees.
Chase offers an easy online and mobile experience, plus 4,700 branches around the country, making it a strong choice for those looking for the best of both worlds. Account holders can find other strong features built into their Chase accounts, including overdraft protection and early direct deposit up to two days before your typical payday. Not every account offers these features, though, so double-check before officially applying. Chase is also FDIC insured. 
Citibank
Pros
Cons

High APY on savings account balances
Multiple ways to waive monthly fees
Easy-to-use mobile app
Multiple savings and checking packages to choose from

Some accounts have monthly maintenance fees
ATM reimbursement is only for certain checking accounts
It's hard to imagine that a customer would not be able to find an account that's right for them at Citibank. The sheer number of options Citibank offers gives it a competitive edge. Some of these accounts have fees, however.
Citi's checking accounts come in different packages, each offering slightly different fees. For example, the Basic Banking Package is all about unlimited check writing and access to other digital tools. Citi's savings accounts also offer these packages. Some come with features like unlimited ATM reimbursement or complimentary financial planning. Citibank is FDIC insured. 
Alliant Credit Union
Pros
Cons

High APY on savings and checking
No monthly fees
Large ATM network
No overdraft fees

Must maintain a average daily balance of $100 to earn the highest interest
ATM rebates are only up to $20
Alliant's savings and checking accounts have high APYs all the way around. The High Interest Savings has a 3.10% (as of May 23, 2023) APY, and the High Interest Checking offers 0.25% (as of May 23, 2023) APY, which is still a respectable rate.
The company's other checking account features could make up for the slightly low APY, though. For example, Alliant's ATM network is impressive, consisting of a network of more than 80,000 fee-free ATMs. And if you manage to use an ATM that isn't fee free, you'll get $20 worth of ATM rebates.
Alliant also offers a joint Kids Savings Account with the same 3.10% (as of May 23, 2023) APY and no monthly fees. Alliant will even give your child $5 to get started. You'll have full access to the account and can keep an eye on it 24/7. Alliant is also insured by the National Credit Union Administration (NCUA). 
Capital One
Pros
Cons

High APY on savings balances
No fees on all accounts
No minimum balance requirements

Limited in-person branches
Low checking account APYs
Capital One made our list of the best joint bank accounts because it has a little bit of everything, making it the perfect overall bank for anyone looking for a mostly mobile experience. With no fees, no balance requirements, and 4.30% (as of Jul. 21, 2023) APY on the High-Yield Savings, there's a lot to like.
Both savings accounts and checking accounts take five minutes or less to set up, and you can set up multiple savings accounts to manage your savings goals.
Capital One also has a Kids Savings Account with no fees and no minimums. You'll earn only 0.30% (as of Jul. 21, 2023) APY, but the account comes with other perks like automatic savings and the ability to easily move money from your account to theirs. Capital One is FDIC insured. 
Visit Capital One | Read the full Capital One review
SoFi
Pros
Cons

High APY on both savings and checking accounts
No fees on your account
Earn 15% cash back at local shops
Overdraft protection available

No option to open just a checking or just a savings account
Must have direct deposit set up to earn the current bonus
SoFi's banking options are unique because you're signing up for a hybrid savings/checking account. This allows you to more easily manage your money, and each still offers a high APY. Your savings account provides up to a 4.50% (as of Aug. 2, 2023) APY with direct deposit while the checking account offers 0.50% (as of Aug. 2, 2023) with direct deposit.
You'll pay no fees to open and maintain the account, and you'll get access to a truly unique perk: 15% cash back. You can earn that cash back on local retailers in your area (participating retailers will vary). Tack on additional perks like getting your paycheck two days early and overdraft coverage, and SoFi comes out as a strong contender. SoFi is insured by the FDIC. 
Visit SoFi | Read the full SoFi review
How to choose the best banks for joint accounts
As you can see, there's a seemingly never-ending amount of bank account options, all of which come with different rewards and fee structures. To narrow down your choices, anyone on the account should do the following:
Understand what your joint financial goals are: What's the purpose of your bank account? Are you and your spouse looking to open your first account together and need a place to mesh your money together? Or are you a parent looking to open a joint account with your kid(s)? Will you still maintain separate accounts? Discuss and prioritize your objectives and come up with a list of features you're both looking for.
Evaluate account features carefully: Examine the specific features you're looking for. Since there are so many banks to choose from, you may not want to consider banks that don't offer online and mobile apps, the ability to link multiple accounts, or easy-to-use bill payment options. Depending on what you're looking to get out of the account, also consider additional perks such as rewards programs, interest rates, overdraft protection, and any sign-up bonuses.
Examine fees in the fine print: Carefully review the fee structure associated with joint accounts at each bank you're considering. Some banks have no monthly fees — and they really mean it. Others hide fees in the fine print. Common fees to consider include minimum balance requirements, transaction fees, ATM fees, and overdraft fees.
Ask your friends and family for referrals: Ask friends, family, or even trusted financial advisors for recommendations. Then you can get a real-life understanding of the features the bank offers.
Consider your future financial needs: Many banks offer other products besides checking and savings accounts. If you anticipate future financial needs, such as applying for a mortgage or getting a joint credit card, check if the bank offers those services.
FAQ about banks for joint accounts
Do you need good credit for a joint bank account?
No, you generally don't need good credit to open a joint bank account. Some banks may run a soft credit pull, and most banks run a ChexSystems report, which is a report based on your past banking information.
What are the benefits of a joint bank account?
Having a joint bank account offers an array of benefits. Namely, it's easier for you and whoever else you're opening the account with to access your money for joint expenses. Other benefits include:
Transparency and accountability: With a joint account, all account holders can easily monitor and track their financial transactions. This helps foster a sense of transparency and accountability within the couple or group.
Streamlined financial planning: Joint accounts make planning all of your finances a lot easier. All account holders can see the same thing and can work together to set financial goals, track the progress of those goals, and allocate funds toward shared objectives like saving for a vacation, a home, or another long-term financial goal.
Emergency preparedness: When emergencies happen, having a joint account can help you access the money you need to cover them. When medical emergencies, car repairs, and other emergencies arise, joint account holders can readily tap into the shared funds to address the situation.
How do you set up a joint bank account?
Setting up a joint account shouldn't be too difficult. The best banks let you sign up online and require each borrower to provide basic personal and financial information. Others require that you go into a physical branch and bring in this financial info.
The process involves choosing the right account, submitting an application online or in person, and waiting for approval. Banks like Capital One and Ally take just minutes to set up a joint account, but others can take longer, especially if you have to visit a branch.
Best banks for joint accounts: bottom line
A joint checking account could be helpful for money management. Take the time to choose the best joint account option. Our list of the best checking accounts can help you get started.
Methodology
To identify the best banks for joint accounts, we first looked at various popular banks and credit unions. We then compared the features and fees of these accounts to see how they stack up against each other.
We considered several factors, including but not limited to:
APY rates: We checked the annual percentage yield (APY) or interest rate of each account.
Minimum balance: We looked for accounts with no or low minimum balance requirements to avoid monthly service fees or earn higher interest rates.
We did not review every bank account in the market, and our recommendations are not listed in a specific order.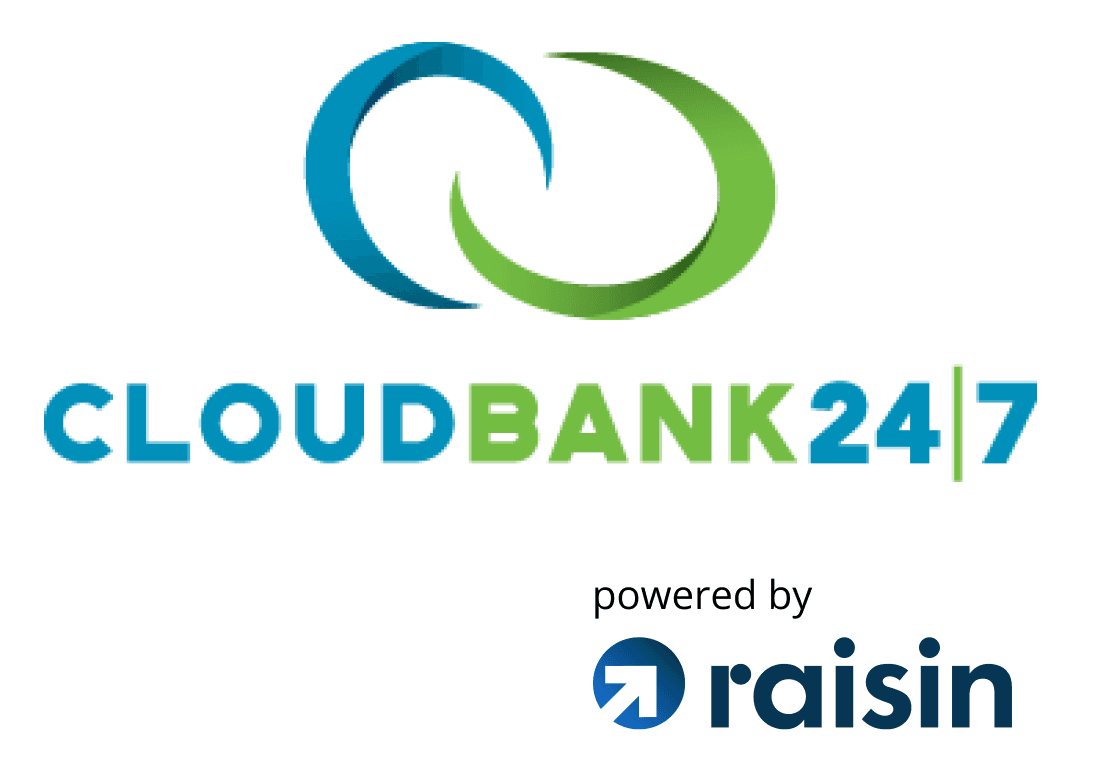 CloudBank 24/7 High Yield Savings Account Benefits
Incredible 5.26% APY2 to boost your savings
Interest is compounded daily and posted to your account monthly
Enjoy 24/7 online access to your account and funds
FDIC insured through Third Coast Bank SSB, no fees, $1 minimum deposit