As a business owner, you're always looking for the best ways to save. At the same time, you want to keep employees happy.
Providing snacks is a great way to offer a free perk while also going easy on your budget. Costco's bulk deals on groceries can make the retailer a great place to pick up these treats.
So, if you're looking for a little inspiration, check out the following Costco snacks your employees are likely to enjoy.
Kellogg's Pop-Tarts
Sometimes you just need a sugary, filling treat. That is where Pop-Tarts come in.
You can get a 48-count of individually wrapped Brown Sugar Cinnamon Pop-Tarts or Strawberry Pop-Tarts at Costco. At just $11.99 for four dozen Pop-Tarts, this box of snacks is also deliciously cheap.
Bon Appetit Gourmet Danishes
If your employees get to the office around breakfast time, make sure to have some traditional breakfast snacks available, starting with danishes.
This 18-count package of Bon Appetit Gourmet Danishes features flavors such as cheese, apple, and cheese and berries. It gives employees an alternative to pricey Starbucks danishes.
And since it costs just $16.49, this particular snack doesn't go too hard on your bottom line.
Kirkland Signature Cheese, Fruit & Nut Snack Packs
Offer your office employees an assortment of heartier snacks with Kirkland Signature Cheese, Fruit & Nut Snack Packs.
This protein-packed snack pack offers one snack with white cheddar cheese, almonds, and dried cranberries, and another with sharp cheddar cheese, cashews and dried cranberries.
The cost is a reasonable $13.99.
Pro tip: Shopping can be even more rewarding when you use one of the top credit cards for Costco shoppers.
Nature's Bakery Fig Bar
The Nature's Bakery Fig Bar variety pack is loaded with fiber, flavor, and fruit. These bars provide a great morning or midday snack for your workers.
You get 20 blueberry and 20 raspberry fig bars for just $17.99.
Kind Bar
A Kind Bar is another filling, relatively healthy snack with a super-satisfying flavor. This 20-count variety pack includes 10 salted caramel bars and 10 dark chocolate almond bars.
At $25.99, you're getting each Kind Bar for around $1.30.
Pepperidge Farm Goldfish Snacks
Pepperidge Farm Goldfish Snacks are a treat that adults enjoy as much as kids do. Costco gives you 45 individual goldfish bags for a grand total of $18.99.
Each box includes a variety of flavors, including flavor-blasted extra cheddar, pretzel, and vanilla cupcake. The variety makes it easier for everyone to find a flavor they love.
Popcornopolis Gourmet Popcorn
Popcornopolis Gourmet Popcorn is an easy snack to munch on the go. Plus, it's gluten-free, which makes it a good pick for employers wanting to create a more inclusive snack bar that caters to more employees' needs.
This box includes 12 bags of Nearly Naked Popcorn, nine bags of Kettle Corn Popcorn, and nine bags of Buttered Up! Popcorn. With 30 bags total for $26.99, you're getting each bag for around 90 cents.
Popchips Potato Chips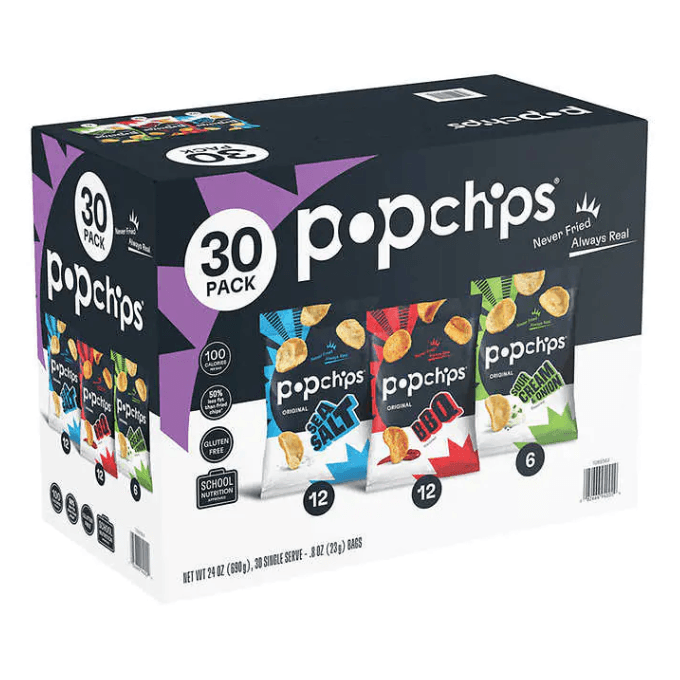 Popchips Potato Chips are a great crunchy lunchtime snack that is cholesterol-free, gluten-free and trans-fat-free.
Compared to many other favorite snacks, Popchips is low on the calories — just 100 — without sacrificing flavor. This particular variety pack contains sea salt, barbecue, and sour cream and onion flavors. And it all costs just $16.99.
Oreo Cookies
Having one sugary snack (Pop-Tarts) is a good start, but even in a health-conscious environment, it helps to have a few options on hand for peckish employees to choose from.
Enter Oreo Cookies. This variety pack bundles two regular-sized Oreos in each individual bag, with the breakdown as follows: 30 of the packs include two regular Oreos, 20 packs are double-stuffed Oreos, and 10 packs are vanilla (golden) Oreos.
Like Pop-Tarts, Oreos are super affordable: A box with 60 packs (120 Oreos total) costs $16.99.
Jack Link's All-American Beef Stick
Keep the meat-lovers in your office happy with these hearty meat-and-cheese snacks.
Each individual Jack Link's All American Beef Stick snack pack includes a protein-rich, jerky-style beef stick and a stick of Wisconsin cheese.
As a savory midday snack, a Jack Link's can tide workers over through the end of the workday. And at $19.99, a 16-count pack helps your dollar go further too.
Wholly Guacamole Classic Guacamole Mini Cup
It's crucial to offer some fruits and vegetables amid the carbohydrates and proteins. However, it can be hard to find individually wrapped veggie-based snacks — foods like baby carrots and sugar snap peas usually come in Costco-sized bags.
The Wholly Guacamole Classic Guacamole Mini Cup is a great solution. And since a package of 20 costs just $14.99, it's also one of the cheaper snack options on our list.
Mott's 100% Apple Juice
If your office has a kitchen space, you probably have a tea kettle, coffee maker, or drink machine. But it's helpful to provide flavorful alternative drinks for anyone who wants to avoid the afternoon caffeine jitters.
With Mott's 100% Apple Juice, you won't have to pay coffee-shop prices: A box of 24 drinks at 8 ounces each costs $14.29.
Bottom line
Whether you're shopping for a family reunion or an office of employees, a great Costco hack is to pick up popular snacks everyone can enjoy.
Try out some of these tasty treats on your next business-based Costco run and your employees won't be the only ones smiling: The bulk savings will have you grinning too.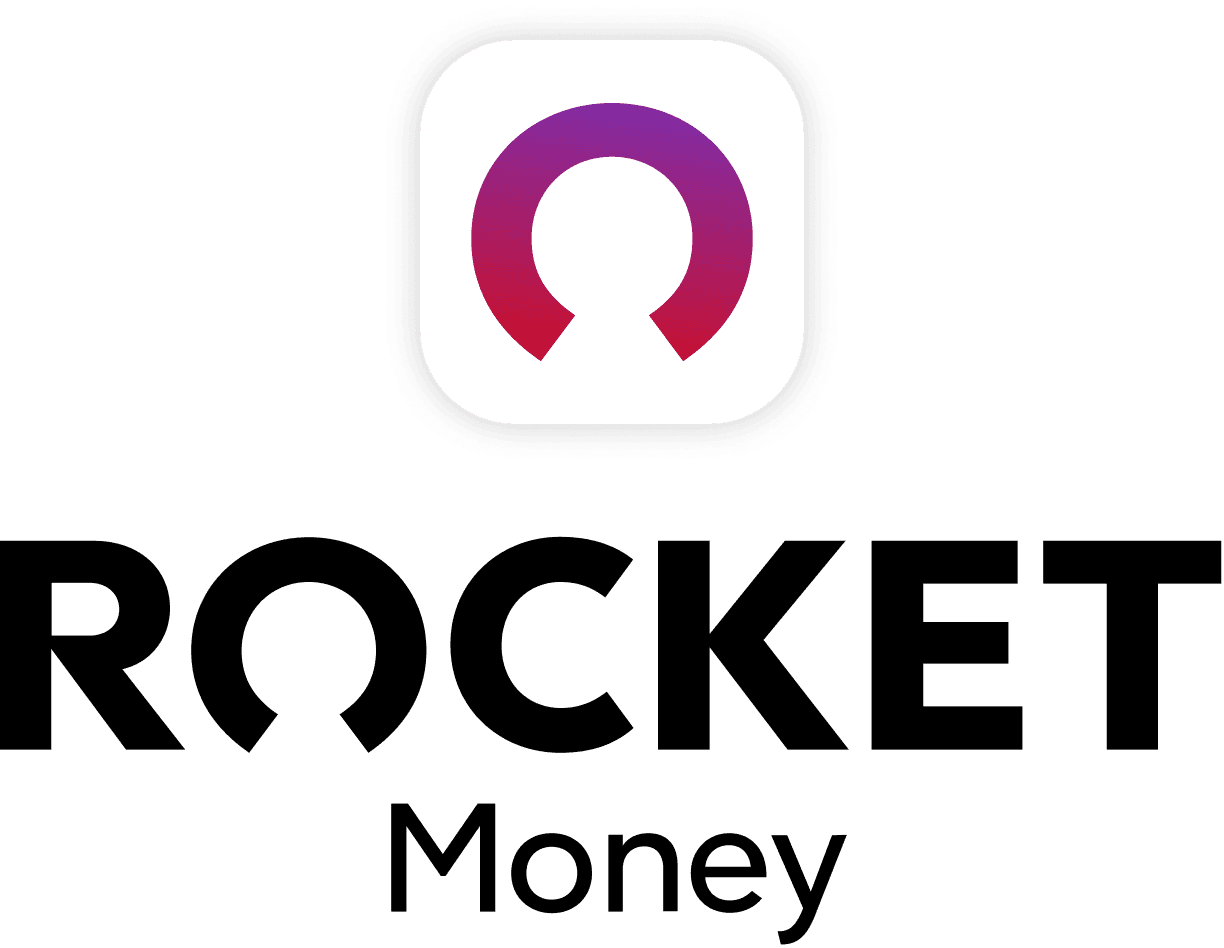 Rocket Money Benefits
Automatically find and cancel subscriptions
Slash your monthly phone, cable, and internet bills
Save an average of up to $720 a year