There's no shortage of tasty foods that you can buy at Costco, whether it's the famous $1.50 hot dog combo or an entire sheet cake from the bakery.
Additionally, the big-box retailer carries a wide variety of delicious snacks that you can find on store shelves in the warehouse.
Options range from simple dried fruit to decadent chocolate bites. So, grab one of the top credit cards for Costco shoppers and try one or more of the following treats that Costco members love.
Pepper jack crisps
Options for folks on the keto diet have come a long way in the last decade, and Sonoma Creamery Pepper Jack Crisps are a prime example of that.
They're made from aged parmesan cheese and have a solid crunch when you bite into them, almost like real chips. Reviewers on the Costco website give these crisps a solid 4.7 out of 5 stars overall.
Honey roasted nut mix
Savanna Orchards Honey Roasted Nut & Pistachios is one of the best nut mixes you can get at Costco.
You won't find any filler peanuts in here — just pecans, almonds, cashews, and pistachios. The sweet coating puts this snack over the top.
Almost 1,800 members weighed in on the mix, which earns 4.7 stars. "They are simply delicious and irresistible," one remarks.
Organic dried mango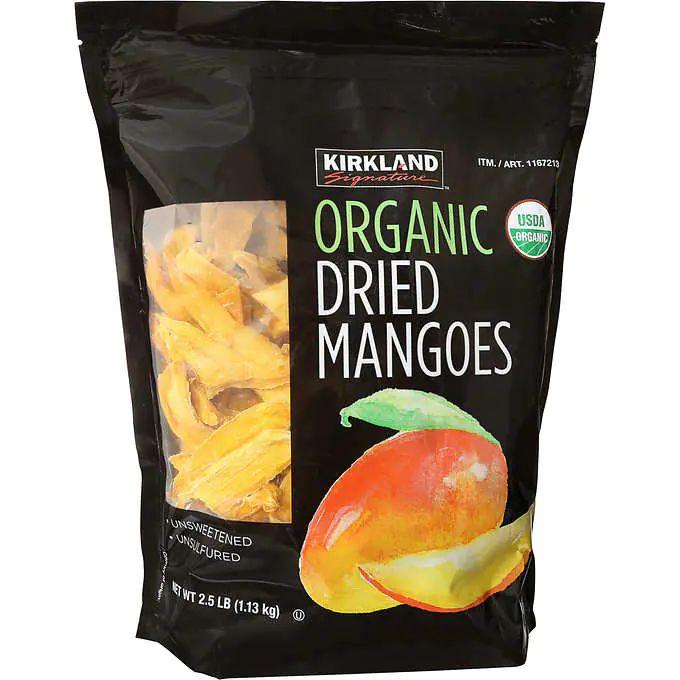 If you're a fan of dried fruit, Kirkland Signature Organic Dried Mangoes should be on your radar.
Mango performs well in its dried state thanks to its naturally deep flavor and smooth texture. Plus, there's no added sugar to worry about in this product.
"Be warned, it's addicting and I always end up eating too much in one sitting," one member cautions. Sounds like a good problem to have.
Organic dried dates
Dates have an excellent nutrition profile, which is one reason you should eat more of them. They're also delicious in their dried form, which is why so many members recommend Made in Nature USDA Organic Dates.
"On my own I'd probably gobble them down until I ODd," a fan raves.
This item gets 4.5 stars from Costco customers, who also note that it's a good value.
Peanut butter pretzels
Kirkland Signature Peanut Butter Filled Pretzel Nuggets hit all the right notes. They're salty and crunchy on the outside, and creamy and slightly sweet on the inside.
Over at Amazon, more than 1,200 reviewers rave about these nuggets.
Corn and rice puffs
The masterminds behind Pirate's Booty cracked the code when they brought Pirate's Booty Aged White Cheddar Snack into the world.
The company elevated rice and corn by merging them in puff form, then married that texture with a cheesy flavor with a salty kick.
More than 6,000 fans on Amazon sing the praises of this crowd-pleaser. "They are absolutely delicious and I recommend these to anyone who loves cheesy snacks," one satisfied customer writes.
Pro tip: Buying your snacks in bulk at Costco is a great way to cut the cost of groceries. But be careful not to buy too much, as some of these snacks are not great for your health if you overindulge in them.
Shrimp chips
No snack roundup is complete without an item that brings the umami to the table, and that's what you'll get in spades with SoKusa Shrimp Chips with Garlic and Butter.
Costco customers love the shrimp, garlic, and butter flavor, and more than 1,000 reviewers praise the product, which earns 4.7 stars.
And fear not — this tasty treat is made with "wild shrimp and sustainable palm oil," keeping the environment in mind.
Zebra popcorn
If you like your snacks sweet and covered in caramel, look no further than Popcornopolis Zebra Popcorn.
You get the crunchy satisfaction of popcorn along with a sweet flavor accented by the chocolatey zebra stripes.
"Wow this should be a controlled substance," one of more than 1,800 Costco members quips.
"It's the best I've ever had," another raves. Overall, the snack gets a rating of 4.8 stars.
Dark chocolate candy
No, chocolate addicts, we haven't forgotten you. And if you're especially fond of the dark stuff, then you're sure to enjoy Bouchard Belgian Napolitains Premium Dark Chocolate.
Nearly 1,100 customers weighed in on this candy, which earns 4.7 stars. Its fans cite its solid flavor and pleasing texture.
"You can really taste the cocoa, without it being overpowered by the sweetness," one fan says.
Hazelnut chocolate candy
Ferrero Rocher Fine Hazelnut Chocolates have a solid chocolate exterior that gives way to a creamy hazelnut center rounded out with bits of roasted nut pieces.
With flavors like that, it's no wonder the product earns 4.8 stars.
"This is like a bite of Heaven. Honest," one of almost 4,000 fans on Amazon gushes.
"So good! I have to stop myself from eating the entire case," another adds.
Moon cakes
If you're looking for a sweet treat that doesn't have chocolate involved, then perhaps Emperor Premium Double Egg Yolk Moon Cakes will satisfy your cravings.
"They are moist and not overly sweet," one member says. "The salted egg yolks bring a perfect balance to the cakes."
More than 1,000 Costco shoppers are fans of the cakes, too. The treat earns 4.2 stars.
Butter pecan meltaways
The last item on our list — David's Cookies Butter Pecan Meltaways — has more than 7,000 reviews and earns 4.8 stars. Costco members love this treat.
"I can say no to pizza, ice cream, [and] chocolate but for some reason I cannot keep my hands off this… tin of cookies," one says.
Bottom line
Thanks to Costco's high standard for quality, you can count on the retailer to have a wide variety of tasty snack offerings. In fact, as many customers have pointed out, some of these items can be downright addictive.
What's also great is that Costco has low prices on these items, so you won't break the bank while indulging. As members know, buying your snacks here is one of the best Costco hacks.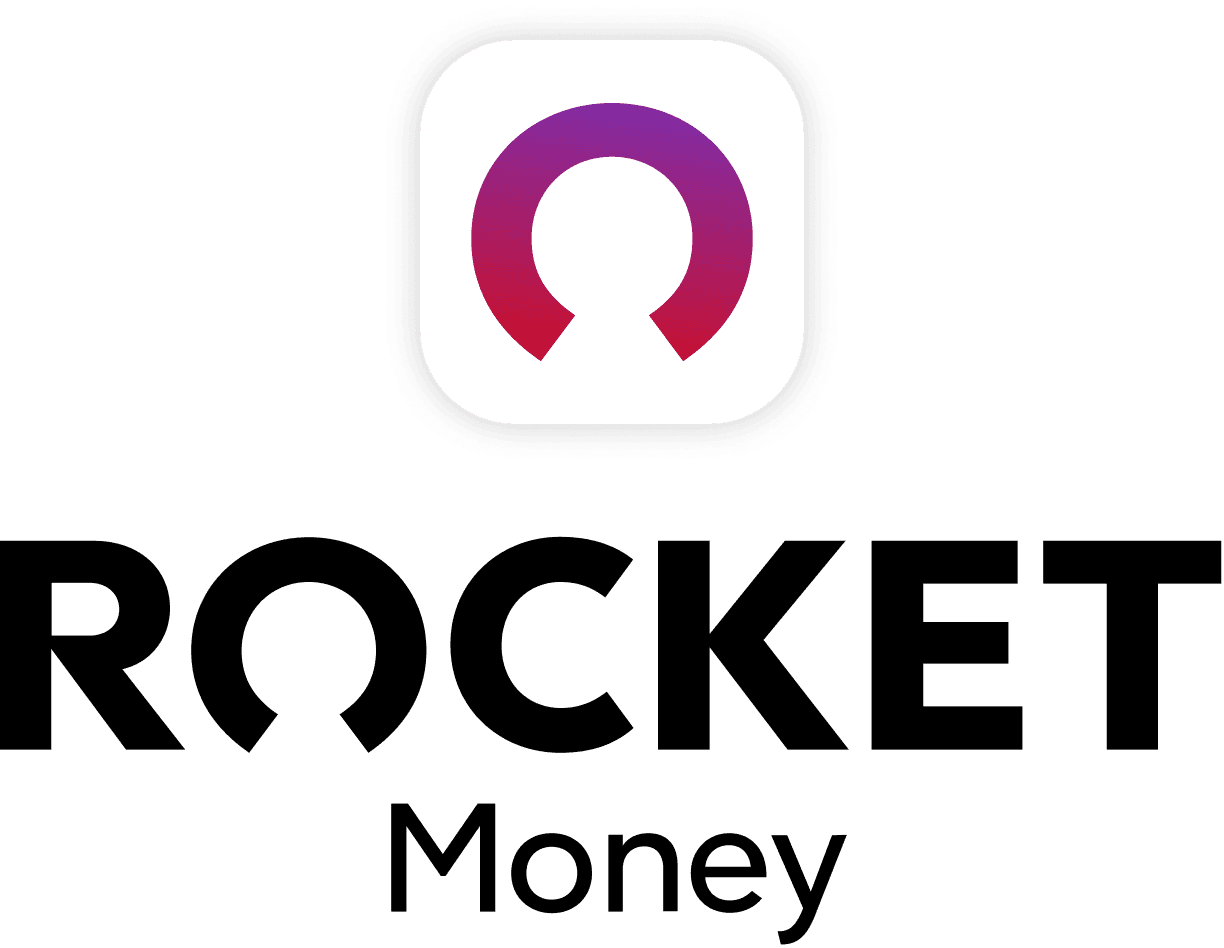 Rocket Money Benefits
Automatically find and cancel subscriptions
Slash your monthly phone, cable, and internet bills
Save an average of up to $720 a year