Some days are better than others if you're looking for good deals that will help you keep more money in your wallet.
Depending on what you plan to purchase — groceries, home goods, clothing, and more — certain days are likely to net you better deals than others.
But which days are best? Check our list of the best days to make these purchases for less.
Get a new car on Monday
Car dealerships are usually busy on the weekends. That means Monday is likely to feel like the calm after the storm.
On Monday, the staff at your local dealership should have more time to help you find a great car. You might also feel less rushed to get through all the paperwork. That means you can look at it closely before making a final decision.
Pro tip: Do some extra work before you go car shopping, and try to get the best loan terms before heading to the dealership. Your financial institution might offer better terms than the dealer.
Buy wine on Wednesday
If you are planning a weekend gathering with friends, it's best to purchase the wine before the weekend gets underway.
By shopping ahead of the weekend, you avoid crowds and might be able to spot discounted bottles before someone else does.
Pro tip: If you're looking for a great Costco hack, pick up your wine at your local Costco. The retailer usually carries name brands for less than other stores, and you can even find some great wines under its store brand Kirkland Signature.
Purchase plane tickets on Sunday
Planning your next flight? For years, airlines were believed to put their tickets on sale on Tuesdays. However, many experts say that's no longer true.
A couple of years ago, the travel experts at Expedia crunched the numbers and found that booking on Sunday will save you around 5% on a domestic flight and 10% on international travel.
Get movie deals on Tuesday
Many movie theaters offer discounted tickets and concessions on Tuesdays. For example, Cinemark offers Discount Tuesdays deals.
Remember to check with your local movie theater since some theaters offer discounts on other days. And don't forget to ask about restrictions.
Put an offer on a house on Monday
Some experts maintain that putting an offer on a house on Monday is more likely to be successful.
Why? Michael Ryan, founder of financial literacy website Michael Ryan Money, tells Reader's Digest that many home sellers are disappointed when they don't get an offer over the weekend.
As a result, you might have a little more leverage on Monday, when a seller is more likely to be excited to receive an offer.
Buy discounted books on Saturday
Experts who have looked at the data say Amazon and Barnes & Noble are more likely to put their books and ebooks on sale on Saturday.
So, watch for books you've been interested in buying as the weekend gets underway.
Book a hotel on Sunday
Weekends are the busiest time for many hotels when it comes to guests. And Sunday, the last day of the weekend, is often the best time to book a hotel, according to experts.
If you can't book on Sunday, Monday and Tuesday are also good days to book a hotel room.
Shop for appliances on Sunday
Sunday might be your best bet for purchasing a new washer, fridge, or oven. Retailers know people shop on those days and often unveil new sales on Sunday.
However, remember that you can expect major appliance sales around holidays like Labor Day and the Fourth of July. So, Sunday isn't always the best.
Get electronics on Monday
Keep an eye out for deals and discounts that drop on Monday if you need a new laptop, television, or other electronics.
Experts say manufacturers often release rebates and discounts on these days, and retailers then pass those deals on to customers.
Go out to eat with the kids on Tuesday
Chain restaurants in your area often offer sweet deals for you and your kids on Tuesdays.
For example, Bob Evans and Ruby Tuesday let kids eat free on Tuesday nights. Check with your local restaurant to make sure it offers the deal.
Bottom line
Strategic shopping based on the right days is a great way to save money.
It's also a good idea to have the best rewards credit cards in your wallet so you can earn cash back or other perks.
And remember to take advantage of other ways to save money, such as using coupons or finding deals on your favorite store apps.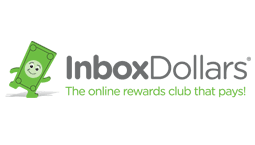 Inbox Dollars Benefits
Get a $5 bonus when you register with your email
You could earn money by taking surveys or making online searches
Over $80 million paid to members so far - how much can you earn?