Online savings accounts offer some of the highest APY (annual percentage yield, or interest) rates you'll find in the U.S. They also make saving quick and easy with online and often mobile banking, automatic deposits from your checking account, and electronic transfers between accounts.
One drawback is often not being able to access your money when and where you need it. Many online savings accounts don't offer ATM cards, which can make withdrawing cash more difficult. The good news is there are some online savings accounts that offer customers free ATM cards, along with access to thousands of machines. The better news is they still pay fantastic APY rates — and most are free.
Featured Savings Accounts
Boost your savings with a rare 5.05% APY
FDIC insured
Learn More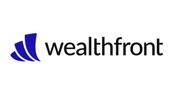 Up to $2 million in FDIC insurance
for individual accounts and high APY
Learn More
Here's a look at our top six picks for the best savings accounts with free ATM access — and what you should look for when deciding whether or not to open one up.
What to look out for
It's always a good idea to research the options available and understand everything involved with opening a new savings account before making any decisions. You don't want any surprises when it comes to where you put your money.
Some essential questions to answer include:
Does this account automatically issue me an ATM card, or do I have to request it?
Where can I use my card? Is there a specific network I have to use?
Will I be charged fees if I don't use an in-network ATM? Are any ATM fees reimbursed?
Is there a minimum deposit required to open an account or a minimum balance I need to maintain? Are there fees if I go below the minimum balance?
Is there a monthly service charge or maintenance fee?
Is there a mobile app I can use to manage my account? Does it allow mobile check deposits?
Quick comparison
Bank account
APY
Minimum deposit/balance
Monthly fee
Special features or benefits
Synchrony Bank High Yield Savings
4.30% (as of June 7, 2023) on all balances
$0 / $0
$0

Mobile app with check deposit
Up to $5 reimbursed per statement for domestic ATM fees

UFB Premier Savings Account
Up to 4.81% (as of May 9, 2023)
$0 / $0
$0

Mobile app with check deposit
SMS banking
Fraud protection

Axos Bank High Yield Savings
0.61% (as of May 9, 2023) on balances between $0.00 and $24,999.99
$250 / $0
$0

Mobile app with check deposit
Online bill pay

Alliant Credit Union High-Rate Savings
3.10% (as of May 23, 2023) on all balances
$5 / $5
$0 if you choose to get electronic statements

Mobile app with check deposit
Can open up to 19 supplemental savings accounts
Bank offers to pay an initial deposit

Bank7 High Rate Online Savings
Not listed — call Bank7 for details
$100 / $100
$15 if balance falls below $100; $15 for paper statements

Mobile app with check deposit
Online banking

Digital Federal Credit Union Primary Savings Account
6.17% (as of May 23, 2023) on balances up to $1,000
$5 / $5
$0

Dividends paid on balances in addition to interest
Best savings account with free ATM access
1. Synchrony
Synchrony is an online bank insured by the FDIC (Federal Deposit Insurance Corporation) that offers a lot of products for growing your cash, from CD (Certificate of Deposit) and money market accounts to IRA (Individual Retirement Account) and high-yield savings accounts. Overall, its high-yield offering is strong, with a variable but high APY that applies to every dollar in your savings account, no matter how much or little you have. Interest is compounded daily and reported monthly, which results in more money earned.
There are no fees with this account and no minimum balances. However, a $0 balance can lead to account closure if left for more than 60 days. Managing your money is easy using the mobile app with check deposit capabilities, online and phone banking, and both electronic and wire transfers.
Although Synchrony provides a free ATM card, it isn't automatically issued. You have to contact the bank and request one. Synchrony cards can be used at any ATM worldwide that has the Accel or Plus logo. If you're charged a fee for using an ATM, Synchrony will reimburse you up to $5 per statement.
2. UFB Direct
UFB Direct, a division of Axos Bank, offers a high APY for its high-yield savings account without balance restrictions, making this savings account a good choice regardless of the amount of money you're keeping in it. 
Mobile banking seems to be a strong suit for UFB Direct, which offers a mobile app and SMS messaging capabilities for account management. Moving money into your savings account is easy, as you can have funds added via direct deposit, by transferring funds from a linked account, or by depositing checks using your smartphone.
During the application process, you can request an ATM card for your account. This card can be used at virtually any ATM worldwide. Though UFB Direct doesn't charge any fees to use your ATM card, you'll have to pay any fees charged by the ATM.
3. Axos Bank High Yield Savings
Axos Bank's account is similar to what you'll find at UFB Direct, with a few key differences. While there are no fees and no minimum balance with this account, the opening deposit needs to be a minimum of $250.
A free ATM card is available and can be used with any ATM worldwide. Axos reimburses all fees charged for using your card at an ATM. Cards aren't automatically issued, though; you must request one.
Mobile banking and deposit applications, plus a suite of online banking tools, make money management easy. Axos also employs two-step authentication to verify identity when engaging with customers over the phone, which helps safeguard your account.
4. Alliant Credit Union High-Rate Savings
Alliant Credit Union accounts have some special requirements for eligibility. Like many credit unions, Alliant is a not-for-profit financial cooperative that's owned by its members — essentially its customers. You must first qualify for membership before opening an account with Alliant. If you or a family member has worked with one of Alliant's partner businesses or organizations, you may already qualify. If not, you can pledge $5 to support Foster Care to Success through the Alliant website to become eligible.
To open a high-rate savings account, you'll need a $5 deposit, which Alliant will even provide for you. Though there are no fees with this account (unless you want paper statements, which will run you $1 monthly), you'll need to maintain at least a $5 balance for your account to stay open and a daily average balance of at least $100 to earn the current APY of 3.10% (as of May 23, 2023).
Alliant offers online and mobile banking, remote deposit, and more than 80,000 ATMs where you can use your card. And in addition to a high-yield savings account, you can also open up to 19 supplemental savings accounts, which you can even name for specific goals.
5. Bank7 High Rate Online Savings
If you plan on keeping a savings balance up to $1 million, a Bank7 High Rate Online Savings account could be a good option. The APY for this account is not listed online, so you'll need to call Bank7 for details. You'll need $100 to open the account and must maintain a $100 minimum daily balance to avoid a $15 charge. You can also save a $15 monthly fee if you opt for paperless statements.
If you use this account's ATM card for withdrawals and transactions at Bank7 or Allpoint Network ATMs, there are no ATM fees. Bank7 branches and ATMs can be found in Oklahoma, Kansas, and Texas. Online and mobile banking apps with remote deposit are available.
6. Digital Federal Credit Union Primary Savings Account
As the name suggests, Digital Federal Credit Union (DCU) asks you to apply for membership before opening an account. Eligibility requirements can include being related to a current member or living in certain areas of Massachusetts or Georgia. If you don't qualify through these avenues, you can join by donating to participating nonprofit organizations; this donation can be as low as $10.
Every member gets a DCU Primary Savings Account, which offers both an amazing APY of 6.17% (as of May 23, 2023) and a 6.00% dividend on a balance up to $1,000, with a 0.16% APY applied to anything above that amount. These rates make the Primary Savings Account a fantastic choice for saving small amounts and getting a great return.
Like Alliant Credit Union, the minimum deposit to open a Primary Savings Account is only $5. You'll also have to request an ATM card for your account.
A few things to remember about savings accounts
All U.S. savings accounts are held to the Federal Reserve's Regulation D rule that limits the number of many types of transactions you can make with your savings account to six per month. However, ATM transactions don't count under these rules, which means you can withdraw from an ATM more than six times per month without a penalty per federal guidelines.
Some of the best banks have their own rules when it comes to ATM transactions and limitations. Make sure you understand the terms and conditions of using your ATM card and any fees that may be imposed before opening the savings account.
Finally, because high-yield savings accounts are such powerful tools for growing your cash reserves, it may be a good idea to open more than one savings account, either at the same or at multiple banks. Review the best savings accounts available and decide which ones work best for you.
Many online banks — like Alliant Credit Union and Capital One — allow you to have more than one savings account open at a time. Staggering your savings for various purposes or in accounts that are either easier or more difficult to access can help you take advantage of high APY rates and lessen the temptation to spend.

Disclaimer: All rates and fees are accurate as of May 9, 2023.

Methodology
To choose the best online savings accounts with free ATM access, we compared APRs, minimum balance requirements, monthly fees, and special features. We did not include all available options.
Western Alliance Bank Benefits
5.05% APY high-yield savings account
Interest is compounded daily and posted to your account monthly
Trusted, award-winning financial institution with experienced bankers who put you first
FDIC insured, no fees, $1 minimum deposit