The best online banks offer competitive interest rates, fewer fees, and the convenience of mobile banking. And as the online banking space becomes more competitive, online banks are stepping up their game to deliver a worthwhile banking experience. This includes providing everything from good customer service and high rates to a valuable lineup of products.
As you look for the best place to grow your savings, LendingClub — previously known as Radius Bank — is hoping its product depth, fintech capabilities, and personalized attention will put a stop to your search.
Can you end your hunt for the best savings account right now — or should you keep looking? We're here to help you make this decision in this LendingClub savings account review.
Featured High Yield Savings Accounts
CloudBank 24/7 Savings - 5.26% APY1
High-yield savings account. $1 minimum deposit. FDIC insured.
Open Account

Upgrade Premier Savings - 5.07% APY
High Yield Savings Account. $1,000 minimum balance. FDIC Insured through Cross River Bank.2
Open Account
CIT Bank Platinum Savings - 5.05% APY3
High Yield Savings Account. $5,000 minimum balance. FDIC Insured.
Open Account
In this LendingClub high-yield savings account review:
LendingClub High-Yield Savings account basics
| | |
| --- | --- |
| APY  | 4.25% (as of May 9, 2023) |
| Minimum deposit to open account | $100 |
| Monthly maintenance fees | None |
| ATM access | Yes, free of fees at ATMs displaying the SUM logo |
| Transactions per month | Up to six transfers per month; no limitations on ATM withdrawals |
| FDIC insured | Yes |
What we like about the LendingClub High-Yield Savings account
Fees are minimal: The LendingClub high-yield savings account — previously known as Radius high-yield savings account — isn't fee-less, but it doesn't charge you any of the fees that usually come with a traditional savings account, such as monthly service, minimum balance, and ATM fees. In fact, LendingClub will give you ATM fee reimbursements if you use an ATM from another bank and do get charged a fee. 
Integrated financial dashboard: LendingClub customers will be able to take control of their money through personal financial management tools. You'll be able to create a budget, track your spending, develop plans to pay off debt, and always know your net worth. These are just some of the features you'll find with this tool.
Other products related to the LendingClub savings account
Interest-bearing checking accounts: Savings accounts are great and all, but they're meant for parking cash, not for spending. Luckily, with a LendingClub Rewards Checking account, you don't have to sacrifice earning interest to be able to use your money for everyday spending. Pair your savings account with a LendingClub interest-bearing checking account, you'll enjoy additional perks like free ATMs, ATM fee rebates, no monthly fees, free checks, and the opportunity to earn cash back rewards on your debit card purchases.
Get your paycheck early: LendingClub customers who set up direct deposit to their LendingClub checking account are automatically eligible to receive their money up to two days early. How's that possible? Employers often submit the money for payroll days before your actual payday. LendingClub makes it available to you as soon as your employer does this.
Certificates of Deposit (CDs): LendingClub customers can receive a very competitive APY (annual percentage yield) with the LendingClub High-Yield Savings account, but that isn't the only type of deposit account that LendingClub offers. In fact, they offer even higher CD rates. Putting your money in a LendingClub one-year CD will earn you an APY of 4.75% (as of May 9, 2023). If you need to save for something a few years down the road, this might be a great option.
Credit cards: LendingClub offers a handful of different credit cards that come with essential features and valuable perks tailored to your needs. Whether it's a rewards credit card or one with an extended introductory APR (annual percentage rate) offer, LendingClub has you covered.
Personal loans: As a LendingClub customer, you'll have access to fixed, low-rate personal loans to fit your financial needs. You can borrow up to $40,000 at a competitive fixed rate.
Marketplace: LendingClub has partnered with a variety of financial products to give you more options to "spend, save and protect your money." It calls this the LendingClub Marketplace, and companies like Billshark, Ladder, and Lemonade are all on board. Whether you're looking for a service to help lower your monthly bills to service providers or a simpler approach to life, renters, or homeowners insurance, the LendingClub Marketplace might be a good place to start.
What LendingClub could improve
High minimum balance to earn highest APY: The APY you'll receive with your LendingClub High-Yield Savings account depends on your balance, and this might be limiting to some people. 
Overdraft and extended overdraft fees: LendingClub charges $25 for each overdraft or returned item. In addition, after the fifth calendar day your account remains in the negative, you'll be charged $5 a day. Some other online banks don't charge these fees at all. That said, if you like what LendingClub has to offer, these fees can be easily avoided by always practicing proper money management.
Compare LendingClub vs. a traditional savings account
Assuming you maintain a minimum balance of at least $2,500, LendingClub offers customers a very competitive interest rate on its high-yield savings account. The earning potential of a typical brick-and-mortar bank savings account doesn't even come close — LendingClub is the clear winner.
Take the following scenario as an example. We'll assume a $5,000 initial deposit, and you can see how a hypothetical high-yield savings account quickly pulls ahead of a traditional savings account.
| | | |
| --- | --- | --- |
| | Traditional savings account with 0.45% APY | Example savings account with 3.00% APY |
| Initial balance | $5,000 | $5,000 |
| After 1 year | $5,022.50 | $5,150 |
| After 3 years | $5,067.80 | $5,463.64 |
| After 10 years | $5,229.61 | $6,719.58 |
While the LendingClub High-Yield Savings account earns you a great APY on balances of at least $2,500, this isn't the only interest-bearing account the LendingClub bank offers. Its checking account also earns interest. So if you're looking to open both a checking and savings account, LendingClub could be a good fit for you. 
How to open a LendingClub High-Yield Savings account
If you want to open a savings account with LendingClub, it can be done in just a few minutes, and the process is as simple and straightforward as you could imagine. You'll need to provide the usual personal information, such as your name, email, phone number, date of birth, Social Security number, and password to set up your account. You can also choose whether you want to make it a joint account (which isn't a feature all online banks offer, by the way).
To fund your new account, you can use a debit card or transfer from an existing bank account; this only takes a few minutes to complete. Once your bank is linked up, go ahead and submit your application. You're now a LendingClub bank customer.
How to withdraw money from a LendingClub High-Yield Savings account
LendingClub customers receive a free ATM card with their savings account, giving you more flexibility in how you access your money. You can also make free internal and external transfers with online and mobile banking. While transfers are free, you're limited to six withdrawals each month, per federal regulations.
Other LendingClub High-Yield Savings account fees
| | |
| --- | --- |
| Overdraft fee | $25 per item, then $5 a day beginning on the fifth calendar day after first overdraft item |
| Stop payment fee | $25 |
| ACH transfers | $0 |
| Incoming wire | $10 |
| Outgoing wire | $20 |
LendingClub customer service
The best way to reach LendingClub's customer service is either online or by phone. Support hours for phone and live chat on lendingclub.com are Monday through Friday from 8:30 a.m. to 1:00 a.m. ET and Saturday through Sunday from 8:00 a.m. to 8:00 p.m ET.
You can also reach out to LendingClub through social media Monday through Friday from 8:30 a.m. to 8:00 p.m. ET.
FAQs about LendingClub
Is LendingClub safe?
According to LendingClub, it utilizes "advanced security technologies and processes to safeguard your information," including things like fraud monitoring, anti-virus protection, and advanced firewalls. LendingClub uses 256-bit encryption to ensure data is protected with the highest level of security. Additionally, your deposits are insured by the FDIC (Federal Deposit Insurance Corporation).
How do I deposit money in my LendingClub savings account?
There are a few ways you can make a deposit into your LendingClub — previously Radius Bank — savings account. Aside from transferring money online from another bank, you deposit a check through the LendingClub mobile app, mail deposits to LendingClub, or — if you've got cash you want to sock away — make a deposit surcharge-free at a MoneyPass or SUM network ATM.
If you're mailing a deposit, send it here:
P.O. Box 55063
Boston, MA
02205-506
How much money do I need to open a LendingClub savings account?
To open a LendingClub savings account, you'll need a minimum opening deposit of $100. After that, there's no minimum balance requirement — except when it comes to getting one of the specified APYs.
What is the routing number for LendingClub?
The routing number for LendingClub is 211075086.
Is LendingClub FDIC-insured?
LendingClub is an FDIC-insured financial institution. That means your deposits are covered by FDIC insurance for up to the highest possible amount allowed — $250,000.
Final thoughts
If you prefer to bank online and can take advantage of the high interest rates, then opening an online savings account with LendingClub might be beneficial. With no monthly maintenance fees or minimum balance fees, convenient features like mobile check deposit and free bill pay, and a variety of other account options, a LendingClub savings account could be one of the best places to park your cash. 
If LendingClub doesn't seem like a good fit for your needs, then be sure to check out our list of the best savings accounts and also our list of the best banks.
Disclaimer: All rates and fees are accurate as of May 9, 2023.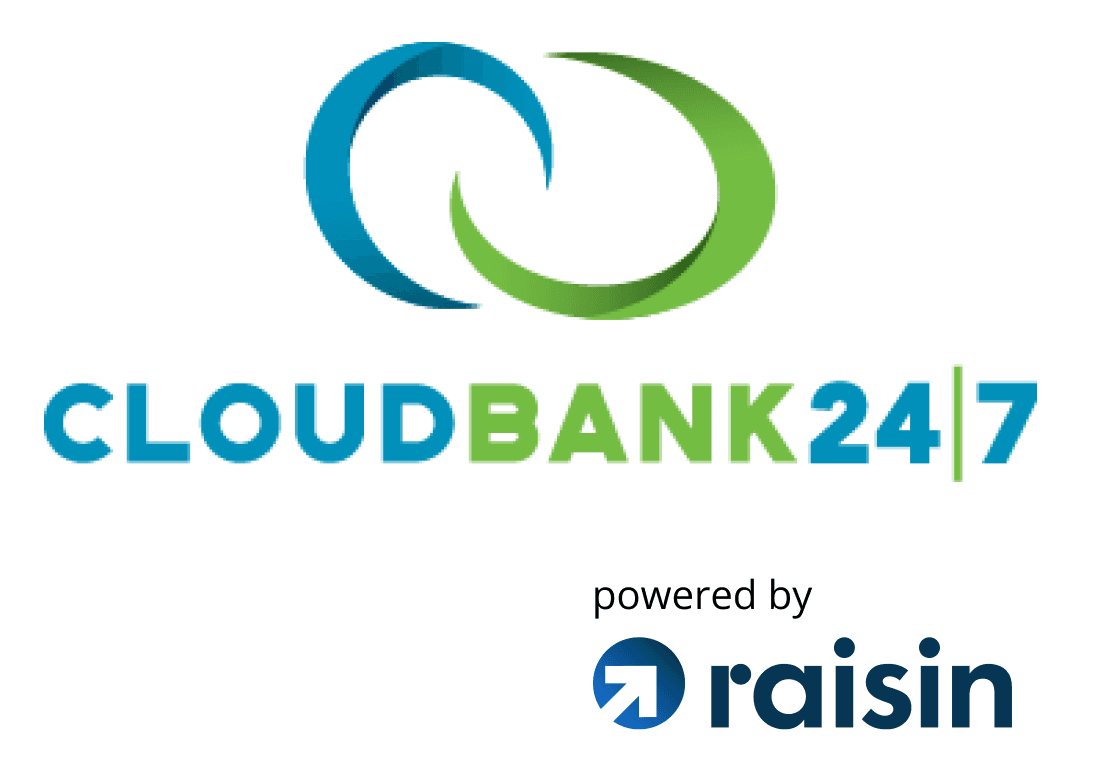 CloudBank 24/7 High Yield Savings Account Benefits
Incredible 5.26% APY1 to boost your savings
Interest is compounded daily and posted to your account monthly
Enjoy 24/7 online access to your account and funds
FDIC insured through Third Coast Bank SSB, no fees, $1 minimum deposit