Nurses have specialized medical training and often work long shifts providing services to patients. This medical experience allows nurses to work certain side gigs that other people may not be a good fit for, such as transcribing medical records or providing child and elderly care.
That's why some of the best side hustles for nurses draw on medical backgrounds. Other side hustles may help nurses gain more financial flexibility without needing to use their medical experience. Let's explore the side hustles nurses can do to help you decide the ideal one for you.
Key takeaways
Nurses can earn extra money by picking up extra shifts using apps such as ESHYFT or Clipboard Health.
Telehealth care is another good option for earning extra income.
Various side hustles for nurses are flexible enough to fit into a nurse's busy schedule.
Researching the side hustle you choose can help you get a fair wage for what you do.
In this list of the best side hustles for nurses
The 12 best side hustles for nurses
Figuring out how to make money outside of your regular job as a nurse can be relatively easy. The following 12 best side hustles for nurses can give you a good level of flexibility to fit them into your schedule:
Comparison of the best side hustles for nurses
Side hustle
Income potential
Flexibility
Offer telehealth care
Average of $31.30 per hour
Work from home

Work is often during set hours, but you may be able to choose your own hours

Pick extra shifts
Around $14.83 to $60.00 per hour depending on shifts and experience
Work at a clinic or a hospital

Shift hours may be predetermined, though you can choose which shifts to accept

Provide child and elderly care
Average of $37.84 per hour for child care and $30.04 per hour for elderly care
Work at the client's home

Shifts are often decided based on the client's needs for care, but a nurse can choose which jobs to accept

Transcribe medical records
Average of $14.47 per hour
Work from home

High level of flexibility, allowing you to choose your own hours

Tutor nursing students
Average of $32 per hour
Work from home or at a specific location

Work often requires a certain tutoring schedule that may not change much

Answer online surveys
A few dollars or less per survey
Complete surveys at home

Ample freedom because you can do it on your own schedule

Give health coaching
Average of $30.23 per hour
Work from home or in person

Work is often based on clients' schedules, but you can choose which clients to accept

Become a travel nurse
Average of $38.83 per hour
Work at hospitals or clinics

Less flexibility because you would work the exact shifts you accept

List extra space on Airbnb
Average annual earnings of $5,260 for a private room
Listing and managing your space can be done at home

A high level of flexibility because you don't have to be present when you have tenants

Write health-related content
Average of $40.87 per hour
Work from home or at an office

High flexibility for freelance work and an ability to set your own schedule

Train clients in first aid and CPR
Average of $23 per hour
Work in person

Specific hours may be required to fit the needs of your clients

Sell crafts on Etsy
Varies based on the items you sell
Craft from home

Freedom to craft on your own schedule
1. Provide telehealth care
Pros
Cons

Typically allows work from home
Offers a reduced risk of disease transmission
May enable you to serve patients who otherwise have limited access to care

Work schedule is defined by the patient's availability and needs
Certain limitations apply, including that nurses can't offer telemedicine, such as diagnosing and treating conditions
Telehealth became increasingly popular during the COVID-19 pandemic, as many patients now seek virtual care rather than visiting doctors and nurses in person. Nurses can take advantage of this trend to offer telehealth care, either on a part-time or full-time basis.
However, registered nurses are not allowed to diagnose or treat conditions via telemedicine. This means job opportunities may be limited to certain tasks, such as communicating with patients or obtaining information about symptoms to pass on to a licensed practitioner.
That being said, if you enjoy connecting with people online and helping them learn more about their health, this can be a great side hustle for you.
2. Pick up extra shifts
Pros
Cons

Can provide a competitive hourly rate
Work as much or as little as you want
Find work using certain apps that help connect you with hospitals or clinics

Often requires in-person work
May add to your commute time between different hospitals or clinics
As a nurse, you have the option to earn extra money by simply picking up extra nursing shifts. Even if your current job doesn't offer more shifts to pick from, you may find extra shifts by using apps such as:
Clipboard Health
ESHYFT
NurseDash
Health care professionals, including immunization nurses and nurse practitioners, may find work opportunities on these or similar apps. Whether it's assisting at a busy hospital, helping during the flu season to give flu shots, or administering vaccinations.
Additionally, using these apps gives you the flexibility to decide when and where to pick up shifts. However, you do need to be willing to work in person because these nursing shifts would typically be at a hospital or a clinic. Just make sure to research the app you choose and read what other nurses think about it.
3. Offer child and elderly care
Pros
Cons

May offer a flexible schedule
Can provide a good level of autonomy
May help you form rewarding relationships with your clients

Pay may be lower than some other opportunities
Work can be physically demanding
As a nurse, you can put your professional skills and caring nature to good use by offering care to children or elderly patients. There are several ways to approach this side gig. For example, you can use websites such as Care.com to find private clients or join an agency to get more regular work.
Remember that caregiver jobs may be physically demanding, and you typically need to go to clients' homes to provide services. Pay can also vary depending on the specific type of service you provide, but it may not be as generous as some other nursing jobs.
4. Transcribe medical records
Pros
Cons

May be able to work from home
Offers flexible working hours
Often provides a good level of job satisfaction among transcriptionists

Requires a highly detail-oriented person
May offer lower pay compared with other side hustles for nurses
Nurses are ideally suited for transcribing medical records because they know medical terminology and understand the ins and outs of patient care. Medical transcription can be a good side hustle for you as a nurse because you typically get to work from home on your own schedule.
Online sites such as TranscribeAnywhere can make it relatively easy to find work. Just be aware that the average pay may be lower than some other nursing side hustles. You'll have to look elsewhere if you're looking for jobs that pay $100K.
Keep in mind that being a medical transcriptionist requires strong attention to detail and the ability to decipher what other medical professionals said or wrote so you can create clear transcriptions.
5. Tutor nursing students
Pros
Cons

May be able to work from home
Can connect with fellow professionals
May allow you some flexibility in deciding your hourly rate

Finding clients may be challenging
Working is often on the client's schedule
If you want to share your knowledge acquired during nursing school, tutoring students can be a great way to do it. You can make connections with up-and-coming nurses in your industry, and you may be able to do it all from home by offering virtual tutoring online.
Finding clients can be challenging. However, apps such as Wyzant can simplify your search and enable you to connect with clients in one place.
Keep in mind that you should be comfortable explaining complex concepts in a way students can understand. This is a specialized talent not everyone has. Consider whether this is one of your strengths before getting started.
6. Answer online surveys
Pros
Cons

Doesn't require specialized knowledge
Can work from home on your own schedule
May offer surveys on topics you're interested in

Pay is generally very low
You may not qualify for all surveys you try to take
You don't need specialized medical training to take online surveys. If you want a very simple side hustle that gives your mind a break after the stress of your day job, taking online surveys may be right for you.
There are many platforms that offer paid surveys, including:
In addition to these options, you can also explore our list of the best survey sites. Answering surveys on these platforms or sites allows you to share your opinions and get paid to answer simple questions using your phone, tablet, or computer. You can answer these surveys from anywhere on your own schedule.
However, the downside is that online surveys often pay just a little bit of money for your time.
7. Give health coaching
Pros
Cons

Can provide virtual coaching from home
May give you access to a client base via apps
May offer competitive pay, especially if you find your own clients

May need a special certification
Typically requires working on the schedule of your clients
Health coaching enables you to empower patients to take control of their own health. You can offer your services directly to clients on social media platforms such as Instagram or TikTok.
Learn how to make money on TikTok.
You can also market your service via platforms such as Mindbody Business to make it easier to find people needing health coaching. To maximize your chances of finding work, you may also acquire a special certification as a health coach.

Depending on the type of coaching you do, you may be able to work from home — but you typically need to be available to clients during the hours they need advice.
8. Become a travel nurse
Pros
Cons

Can offer lucrative pay
Allows you to travel to new places
Can provide service to underserved patients

Limited flexibility in when you work
Your schedule may send you away from home for weeks at a time
Travel nurses provide short-term services in locations where extra medical help is needed. If you enjoy traveling and exploring new places while potentially helping underserved patients, this can be your ideal side hustle.
Keep in mind that travel nursing requires in-person work, unlike some of the other side hustles listed. You may be away from home for weeks at a time, so it may not be suitable for everyone.
However, if you can accommodate this schedule, travel nursing can be highly rewarding with competitive pay. Apps such as Nomad Health can assist you in finding opportunities.
9. List extra space on Airbnb
Pros
Cons

Requires a small time commitment
Can potentially make thousands per year
Allows you the freedom to continue performing other nursing work

Requires having an extra space to rent out
Often means answering tenant requests or assisting them with certain issues
If you have extra space to spare and are looking for a nearly effortless way to earn extra money, Airbnb can be a great choice for you. You can earn thousands a year by renting out your home, apartment, or extra room, especially if you live in desirable areas.
Keep in mind that you need to market your space, handle tenant issues, and maintain cleanliness between renters to be successful on Airbnb, among other things. You also need to have a desirable space and be willing to have others use one of your rooms or share common spaces.
This side hustle can complement your work as a travel nurse, as you can rent out your space while you're away providing nursing services elsewhere.
10. Write health-related content
Pros
Cons

May offer generous pay
Allows you to work from home on your own schedule
Uses your existing medical knowledge

Requires talent for writing
May take a while to build a strong portfolio
Freelance writing can be a profitable option, but the competition can be fierce. On the upside, your nursing background gives you a unique advantage, providing you with the expertise and experience needed to write on health-related topics.
As a freelance health writer, you have the flexibility to work at your convenience and choose the amount of work you take on.
However, you need to have writing skills and may need to develop a portfolio to attract clients, which may involve becoming a health blogger or writing for free or lower pay until you have enough to showcase your abilities. This should help you land higher-paying health care writing projects.
11. Train clients in first aid and CPR
Pros
Cons

Can be rewarding because you help in training people to save lives
Gives you an opportunity to work directly with students
Enables you to use your free time to decide your schedule

May require additional certifications
Can be challenging to find clients in a limited market
If you have a passion for teaching others life-saving skillsets, consider becoming a CPR or first aid instructor. You can provide in-person instruction to your students and help them learn the actions they should take to deal with an injury or a life-threatening situation.
You may have to work within set class schedules, but you can decide the time for your classes within reasonable hours. You typically need a first aid or CPR instructor certification, but if you enjoy in-person interactions, then teaching first-aid skills to groups of students can feel rewarding.
12. Sell crafts on Etsy
Pros
Cons

Can be a creative outlet
May provide you with cash for your hobbies
Can be a highly flexible side hustle

Gaining momentum with your sales can take time
Often requires an upfront investment in the materials you use
Etsy is an online marketplace where people sell unique, handmade, vintage, or custom-made items and crafts. You can use this marketplace to turn your crafting or thrifting hobby into a side hustle. You can sell as much or as little as you want, which allows you full control over the time and effort you put into it.
However, success on Etsy depends on the level of demand for your products and effective marketing strategies. Additionally, selling handmade or custom-made items on an online marketplace such as Etsy often requires an initial investment in the materials needed.
How to choose the best side hustles for nurses
Think about your existing talents and future goals to choose the best side hustles for you as a nurse. For example, if you're good with words, you can become a freelance writer. If you prefer to use your nursing skills, you may prefer to provide child or elderly care.
Consider the following factors while deciding the best side job for you:
Flexibility: A nursing career can be quite demanding, so make sure to choose a side hustle that offers flexibility in scheduling and workload.
Income potential: Think about the earning potential of a side hustle, but weigh this against the time and effort required to succeed.
Personal interest: Look for a side hustle that aligns with your interests and passions, as this will make it more enjoyable and rewarding.
Start-up costs: Some side hustles may require an upfront investment, such as creating crafts to sell on Etsy. Consider these costs while choosing the side hustle that best matches what you're looking for.
By considering all your options and finding one that matches your goals, desired pay rate, and needed flexibility, you should be able to find a side job you're happy with.
FAQs about side hustles for nurses
How can a nurse make extra money on the side?
Nurses can make extra money from side gigs such as telehealth care, freelance medical writing, and tutoring nursing students. You may also choose a side hustle that isn't based on your nursing skills, such as making and selling crafts on Etsy, completing online surveys, or playing legit game apps that pay money.
How many hours should you put into a side hustle?
The number of hours you should put into a side hustle varies depending on several factors, including your full-time job, personal obligations, and the demands of the side hustle. A general rule of thumb is to start with a manageable amount of time, such as a few hours per week, and gradually increase as you become more comfortable and confident.
Aim to strike a balance between your side hustle and your other responsibilities to avoid burnout. You should also consider the earning potential of the side hustle and how much time it takes to make a reasonable profit.
What skills are most important for a telehealth nurse?
Telehealth nurses should have a combination of technical and interpersonal skills to be successful. Having excellent communication and empathy is crucial in establishing a strong relationship with your patients in a virtual setting. You should also be able to navigate the software used to connect with patients. Additionally, as a telehealth nurse, you need to be organized and able to multitask, as you may handle several patients at once.
Best side hustles for nurses: Bottom line
Each side hustle for nurses comes with its pros and cons, so take a bit of time to think about the one most fitting for you to make extra income. You can also consider our list of the best side hustles to get additional ideas that aren't necessarily related to nursing skills.
Your choice of side hustle can be influenced by whether you want to use your nursing skills or if you have other talents, such as writing or crafting. If none of these options align with your goals, consider exploring careers with strong long-term earning prospects in our list of the jobs that will survive the next decades.
Methodology
In determining the best side hustles for nurses, we compiled a list of potential side hustle options that are commonly pursued by nurses, such as freelance writing, tutoring, and providing care. We evaluated each option based on its pros and cons, earning potential, and amount of flexibility.
Note that we did not review all potential side hustles for nurses. This list is not exhaustive, and each nurse may have different preferences and circumstances. This list is meant to serve as a general guide and starting point for nurses looking to explore side hustle opportunities.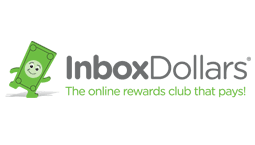 Inbox Dollars Benefits
Get a $5 bonus when you register with your email
You could earn money by taking surveys or making online searches
Over $80 million paid to members so far - how much can you earn?