Do you enjoy sharing your political point of view? Have something to say about video games? Enjoy answering questions about fashion trends? Why not get paid to complete online surveys? These are just some of the topics covered by Survey Junkie, a site that pays you to answer surveys tailored to you.
Survey Junkie has all the makings of a good option when you're figuring out how to make extra cash. You can access new surveys daily and complete them on your own time. There's no obligation to work specific hours; just sign in whenever you want. Plus, the surveys are fun and easy to complete, so it won't feel like work.
Keep in mind, however, that Survey Junkie isn't meant to replace your full-time job, and it won't make you rich. Still, it's a viable idea for how to make money on the side. If you put a little time each day into answering questions, you'll have a bit more money in your pocket at the end of the month.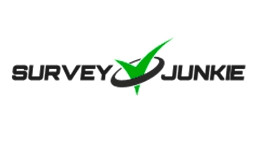 SurveyJunkie Benefits
Over $55,000 paid to members daily
Earn up to $130 a month taking 4 or more surveys daily
$76 million paid out to date
20M+ lifetime members and BBB accreditation
What is Survey Junkie?
Survey Junkie is a legitimate survey site that has been around since 2013. With more than 20 million members and thousands of glowing reviews on Trustpilot, the site has become a favorite because it's one of the best-paying survey sites available.

How does Survey Junkie work?
With Survey Junkie, you sign up for a free membership and fill out profile questionnaires that help the site match you with the right surveys. After that, you'll be able to take as many surveys as are available, with new ones added each day.
Each survey has a specific number of points associated with it. You'll get points added to your account once you complete the survey. Once you have 500 points ($5) or more, you can cash out or choose an e-Giftcard.
Who can use Survey Junkie?
Anyone 18 years of age or older who has a valid email address and lives in the U.S., Canada, or Australia can use Survey Junkie.
How much can you earn on Survey Junkie?
The amount of money you can make varies by survey, but you'll always know before you start answering questions. Just keep in mind that 100 points is equal to $1, and start with the highest-paying surveys first to make the most of your time. Once you get 500 points, which is equivalent to $5, you'll be able to choose an e-Giftcard or access your cash through PayPal or bank transfer.
There's also no maximum limit for redemption, and your points never expire. So you can stock up on points to save for a higher-dollar-value gift card.
How to maximize your earnings with Survey Junkie
Some people earn more money with Survey Junkie than others. There are several approaches you can take to maximize your earnings, from choosing the right surveys to setting goals. Some options are simpler than others, but all of them can help you earn more cash from this side hustle.
Check the Survey Junkie dashboard to see how long each survey takes and how many points you'll get. To calculate an hourly rate for each survey:
Divide the number of points by 100
Divide your answer by the estimated number of minutes it will take to complete
Multiply your answer by 60
So if you see a survey worth 400 points that will take 20 minutes, it would look like this:
400/100 = 4
4/20 = 0.2
0.2 x 60 = $12/hr
Some other great tips to maximize your earnings include:

Ensuring that your profile is complete, since this will help you earn you points as well! Taking this step will also give you a more personalized experience using the site, which will keep you motivated.
Setting a time goal to motivate yourself. You're not going to earn anything significant just from taking a few surveys, so decide to sit down for an hour or two to start. Hold yourself accountable for staying focused during that time.
Acting quickly if you're interested in taking a survey, since they tend to fill up fast.
Choosing a reward for yourself. What are you working toward? Could the extra income you earn from Survey Junkie add up to a dinner out each week? Even if your goal is saving money or paying down debt, focusing on what you want to achieve will help you stay committed.
Common questions about Survey Junkie
Can I trust Survey Junkie?
Absolutely — millions of people already do! It's a legitimate site that pays you cash for your time, without making false claims or advertising get-rich-quick schemes. Instead, it tells you upfront what you'll earn from each survey and pays you real dollars as soon as you earn enough points. The site has overwhelmingly positive reviews from members and is also accredited with the Better Business Bureau.
Is Survey Junkie worth the time?
That depends. Survey Junkie certainly isn't a get-rich-quick scheme. But if you think you might enjoy answering some simple questions while you relax at home with the music of your choice in the background, why not make some extra money while you're at it? You'll be able to have an impact on the future of products and services as well.
If you're more concerned about earning a decent wage, pay attention to the estimated time for each survey and the points offered, and stick to taking surveys with the highest hourly rate.
How do I get paid from Survey Junkie?
Survey Junkie makes it convenient for members to get paid. Once you've collected 500 points, you can redeem your points in any of the following ways:

PayPal account
Bank transfer
e-Giftcards at seven retailers
Which gift cards does Survey Junkie offer?
You can use your Survey Junkie points to earn e-gift cards from the following stores:
Groupon
iTunes
Amazon
Sephora
Target
Walmart
Starbucks
You could also redeem your Survey Junkie points through PayPal or bank transfer and use that money to buy gift cards.
How to sign up for Survey Junkie
The Survey Junkie sign up process is simple. With just a few clicks, you'll be able to create your account and start taking surveys. To get started, head to Survey Junkie and click "Join Now." You'll need to verify your identity through text or email verification.
Other side hustles to consider
Since Survey Junkie is free to join, give it a try. If you like it, there are other paid survey sites you can join as well for variety. If you find that taking surveys isn't for you, some of the best side hustles provide other ways to make extra cash in your spare time.
For example, you might be more active and prefer doing something out in your neighborhood to earn cash. You could walk dogs for Wag, drive for Lyft, or even give tours for Withlocals. Or if you'd like to start a side gig from the comfort of your home, consider a resale business or putting your skills to good use with some freelance work. Find something that interests you, stay committed, and you'll be well on your way to reaching your financial goals.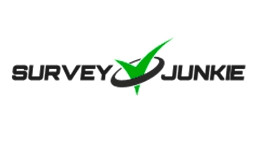 SurveyJunkie Benefits
Over $55,000 paid to members daily
Earn up to $130 a month taking 4 or more surveys daily
$76 million paid out to date
20M+ lifetime members and BBB accreditation