Who doesn't want to know how to make money?
Aside from earning more at your day job by getting raises (if you're lucky enough to have the opportunity), you can try side hustles. There are so many out there — find one that aligns with your schedule, and you can work as much or as little as you want. In fact, many of these allow you to make money from home in your spare time.
One such side hustle is InboxDollars. It's a company that pays you to take surveys — you get cash just for answering a few simple questions. But is it one of those options that's too good to be true?
Keep reading because we'll give you the details on what InboxDollars is all about, how it works, how to sign up for InboxDollars, and whether it's a good option for making money in your spare time.
Quick Summary
Earn extra money by completing simple activities online.
Get started with a $5 bonus when you register with your email

Get paid to play games and take surveys

Earn money with your everyday online searches
In this InboxDollars review
What is InboxDollars?
InboxDollars was founded in 2000 as an online rewards program that pays its members cash for certain online activities, like shopping for cashback offers, taking surveys, and playing games.
Part of Prodege LLC (other companies under Prodege's umbrella include Swagbucks, MyPoints, DailyRewards, InboxPounds, and ShopAtHome), InboxDollars has paid out over $80 million to its millions of members since 2006 — that's a nice chunk of change!
But is InboxDollars legit? It is. Its parent company, Prodege, has an A+ rating with the Better Business Bureau (BBB). Plus, InboxDollars has also partnered with major companies like Walmart, Netflix, and Target, so you know it's legit. These partnerships include perks like coupons, member-only offers, and more.
How does InboxDollars work?
Becoming an InboxDollars member is free — you simply need to create an account on its website. Once you do, then you earn extra money by doing online activities like taking surveys, redeeming special offers, going through its shopping portal to access major retailers, and more.
There are a lot of ways to make money online with InboxDollars, so it can seem overwhelming. Before we go into detail about the various earning options, let's talk about how you get paid.
You need to have at least $15 in your InboxDollars account in order to request payment. Ways you can be paid include PayPal, check, a gift card to a popular retailer like Amazon, or an e-payment to a prepaid Visa card. If you choose either a gift card or a prepaid Visa card, there's a $3 processing fee. Paper checks also have a $3 fee as well, but that money gets deposited back into your InboxDollars account.
To receive your cash, you need to log into your account and request a payout. If you're a Gold Member (you'll automatically become one once you receive your first payment), your payment will be processed three to nine days after your request — versus 16 days for non-Gold Members. Payments are processed on Wednesdays. If you asked for a paper check, gift card, or prepaid Visa, it can take up to two weeks to arrive.
OK, back to your earning opportunities.
Since there are so many ways to earn or save money with InboxDollars, we're only going to cover the methods that don't require you to spend money (like when you get discounts by shopping through its shopping portals).
Here are some online tasks that will earn you cash via InboxDollars:
Complete surveys
This is probably one of the most profitable ways to earn money with InboxDollars.
As for what types of market research surveys InboxDollars offers, it varies. Topics include everything from diapers, politics, and advertising to electronics and sports. The company tries to match you to surveys that you'll most likely qualify for and are relevant to you.
The pay will differ depending on the survey, and you'll be able to see how much you earn before you start.
Use InboxDollars' search engine
If you're not in love with Google, you can switch to InboxDollars' search engine. It's partnered with Bing, so you get the same results as you would searching through Bing's homepage.
The exciting news is that with every four searches via the InboxDollars search engine, you'll earn the chance to get Scratch & Win prizes. Think about how often you search for things online — that's how many opportunities you'll have to win cash or scratch-off prizes.
Play games
There are over 30 games to choose from on InboxDollars, including Sudoku, word search, chess, and more. You can also choose from a selection of Game Show Network games, including Wheel of Fortune and Bobble.
Play these games in your free time and you'll be entered into cash tournaments with the chance to win prizes.
Read your emails
You'll get emails from InboxDollars regularly once you join. It sends notes about paid surveys and PaidEmails, which are messages that highlight exclusive partner deals.
Earnings vary but you might as well get paid for reading emails.
Grab WinIt deals
Think of InboxDollars WinIt deals like playing hide and seek. But instead of looking for a cleverly hidden person, you're searching for extra cash and sweepstakes entries.
Here's what to do:
InboxDollars will occasionally post something on its social media profiles (Facebook, Instagram, or Twitter) featuring a special code.
Once you have the code, you have until 11:59 CST to redeem it on your member profile page.
You need to be following InboxDollars on social media to get the codes, but otherwise, it's free to participate.
Get referral bonuses
InboxDollars pays you for referring people. It's a perfect way to help your friends and family earn some side-hustle income as well!
For every person who signs up using your referral link, you can earn 30% of their qualified earnings. So far, there isn't a limit to how many people you can refer or how much you can earn.
Participate in Learn & Earn
InboxDollars also offers a daily Learn & Earn question. Expect trivia-style multiple-choice questions, like what the fastest animal or length of the Nile is.
If you answer correctly, you can earn cash or Scratch & Win opportunities.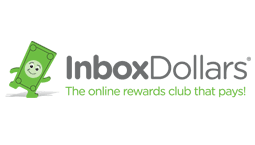 Inbox Dollars Benefits
Get a $5 bonus when you register with your email
You could earn money by taking surveys or making online searches
Over $80 million paid to members so far - how much can you earn?
Who can use InboxDollars?
InboxDollars is for anyone who wants to earn a bit of side income. You're probably not going to net thousands of dollars a month, but it's a great opportunity to earn a few dollars here and there to pay for guilty pleasures (think manicures or extra butter on your popcorn).
Since InboxDollars rewards you for common tasks like online searches, it's a good option for people who do these things frequently. For example, if you need to do a bunch of online searches, then use the InboxDollars search engine instead of Google.
It's also great for people on the go, as InboxDollars has an Android and iOS app you can use to earn rewards. Not all features are available via the mobile app — such as InboxDollars' search engine option — but there's plenty to keep you occupied.
How much can you earn with InboxDollars?
How much you earn with InboxDollars depends on the types of tasks you do and how often you perform them. InboxDollars gives each new member a $5 sign-up bonus. According to the company, most surveys pay between $0.10 to $5, though there are some that pay more.
As for Scratch & Win opportunities, you can typically earn between $0.05 to $0.25, but there are instances where you can earn $5, $10, or even $25.
We mentioned InboxDollars payments above, but here's a quick recap in case you don't want to scroll up:
You need to earn a minimum of $15 to redeem your money.
There may be a $3 fee, depending on your chosen form of payment.
Payment options include Paypal, paper check, gift card, or prepaid Visa card.
Gold Members can get their payment requests processed within three to nine days, but non-Gold Members will need to wait 16 days.
Requests are processed on Wednesdays.
It can take up to two weeks for your payment to arrive.
Maximizing your earnings with InboxDollars
There are a bunch of strategies for maximizing your earnings with InboxDollars. Here's how to make money with this platform:
Pay attention to how much time it takes you to complete a task relative to the money you earn. If your hourly rate is really low, that activity might not be worthwhile.
Get as many referrals as you can to net some residual earnings.
Complete tasks on the go using your mobile device so you can take advantage of the time you spend doing mundane things like waiting in line.
Make InboxDollars' search engine your homepage.
Complete all of your profile surveys and any that InboxDollars labels the "best survey."
Set daily goals for yourself, like qualifying for one survey. The key is to make this target manageable so you don't get discouraged.
Opt for low-paying surveys to start, since there's a higher chance you'll qualify for them.
Common questions about InboxDollars
Is InboxDollars legit?
Why, yes it is! It's a totally legitimate company that has partnered with major brands like Netflix and Target. To date, InboxDollars has paid out over $80 million to its members.
How long does it take to get paid with InboxDollars?
That depends on how long it takes for you to earn the $15-minimum cash out amount. Once you do, you'll need to wait for InboxDollars to process your payment request. This processing period can be as long as 16 days, plus whatever time it takes to receive your payment in the mail (assuming you're not being paid via PayPal).
How do I get the most out of InboxDollars?
The best way to get the most of InboxDollars is to commit yourself to consistently earning money. Choose options that are simple for you. For example, if you already use Bing as your search engine, switching to the InboxDollars search engine is easy since it's powered by Bing. Or if you tend to shop a lot through Groupon, you can use InboxDollars to help you earn cash back.
Does InboxDollars pay through PayPal?
Yes, InboxDollars pays through PayPal. You need to register for a PayPal account and link it to your InboxDollars account to receive payment.
How to sign up for InboxDollars
To sign up, head to the InboxDollars website.
On the homepage, you'll see a form on the right side (you can't miss it; there's a bit that says "FREE! $5 bonus").
Here's what you need to provide initially:
Your email address
A password you'll use to log into InboxDollars
After you fill in the required information, InboxDollars will send you a confirmation email in order to activate your account.
Once you activate your account, you'll be taken to your member dashboard, where you should be able to see your $5 bonus. You can then start earning more cash rewards.
Other side hustles to consider
If InboxDollars doesn't sound like one of the best side hustles for you, there are several other options out there. Here are two other options for earning real money:
Uber Eats: You can get paid to deliver food in your spare time with your own car, bike, or scooter! Not only can you make your own schedule, but you can also get paid up to five times per day if you qualify.
More paid surveys: There are many places that pay you for your opinion. Some online survey sites can pay more than InboxDollars, so it might be worth checking them out. Survey Junkie or Kashkick may be contenders if you're looking to add a few extra bucks to your bank account.
There are plenty of ways to make money from home that don't require you to spend a lot of time and effort. InboxDollars is one of them. However, it's not going to net you thousands of dollars within a few weeks, so if that's your goal, it may not be worth it for you. But if you're interested in making some extra pocket change to pay for a few luxuries here and there, then this may be a good option for you.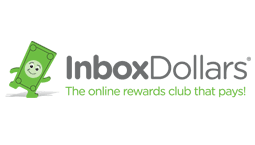 Inbox Dollars Benefits
Get a $5 bonus when you register with your email
You could earn money by taking surveys or making online searches
Over $80 million paid to members so far - how much can you earn?