Even for those who love their job, finding a way to retire early is a common dream. However, following misguided advice can keep you working longer than you would like.
If you want to retire early, it might be wise to steer clear of some of the following bits of "common wisdom." These tips can actually backfire and keep you in the rat race longer than you prefer.
Choose a career that allows you to follow your passion
Choosing a career that lets you follow your passions works for some people. But for others, it turns out to be a mistake.
That is particularly true if your passion puts you on a low-paying career path. In many cases, following your passion simply won't allow you to pay the bills.
Having a passion and making time for it can be critical for one's overall mental health and well-being. But that doesn't mean you have to turn your passion into a career.
Focus exclusively on doing your job well
Putting your nose to the grindstone and focusing on your job is admirable. But it can be a mistake if you stop there.
You should not be afraid to expand beyond your current role. So, learn about opportunities for advancement and work to improve and build on your skills. Also, develop the relationships you need to get an even better job.
Work at your job 24/7
"Hustle" is a word commonly used when someone offers this type of advice. Hustle implies a person needs to work nearly nonstop, living and breathing the work they do in order to achieve long-term goals.
Unfortunately, that can easily lead to burnout, even for the most motivated professional. To retire early, focus on improving your productivity without turning yourself into a workaholic.
Never take any risk with your money
To be clear, risk is not a good thing. But the sad truth is that if you don't take a little bit of risk, it's going to be tough to retire early.
We are not talking about being foolish. But it is difficult to get your wealth to grow substantially without taking on a bit of risk, such as putting some money in the stock market or buying an investment property.
In other words, it's tough to retire early if all of your savings are earning 3% in a safe savings account.
So, unless you earn and save huge amounts of money and don't need to see that cash grow, try to find your level of risk tolerance so you can take smart, calculated risks. It's likely essential to your long-term goals.
Fake it until you make it
"Fake it" means to pretend that you're successful before you have earned that status. Sure, it's nice to have the things your wealthy friends have. But spending money on fancy cars and couture clothing you can barely afford will likely make it more difficult to retire early.
Instead of pretending you are already successful, get to your goals by saving more cash so you can build a nest egg that truly says you have "made it."
Accept that you must pay taxes
Nobody likes to pay taxes. But it is hard to avoid them.
So, don't fight it: Simply accept that some of your earnings belong to Uncle Sam and your state and local government.
Having said that, there is no need to pay more than you must. Don't just assume you don't qualify for tax credits or deductions. Consider learning more about the tax code or working with a tax professional to try to legally trim your bill.
Doing so can free up extra money to put toward your early retirement investment strategy.
Learning ends with college
There's nothing quite like walking across that stage and getting a degree for which you worked so hard. But don't view that moment as the end of your education.
Successful people never stop learning, whether they continue to enroll in classes or learn on their own. Consider your brain a muscle that needs to be flexed to expand and grow.
Learning creates new ideas, pathways, and opportunities. Don't view it as work, but as a way to gain skills that can help you retire sooner.
Reward yourself for the hard work you do
Long hours, high levels of stress, and dealing with frustrating co-workers can make you want to stop for a nice meal on the way home from work, or to buy useless trinkets to reward yourself.
However, spending money just to feel a little better won't help you reach the long-term goal of retiring early.
People who save for a rainy day, live below their means and crush any remaining debt are more likely to reach their wealth goals.
Focus on a work-life balance
A healthy work-life balance is something many people strive for, and that is not a bad thing. There is a lot to be said for not working around the clock to achieve your goals.
However, retiring early is a big goal, and it calls for doing more than the bare minimum. Many people who build their wealth and retire early do so because they are working hard most of the time. They sacrifice time now with the expectation of achieving bigger dreams later.
You can do it alone
Whether it's climbing the corporate ladder or making your own stock investment decisions, it's tempting to rely on yourself. That is especially true if you're already putting a ton of your time and effort into learning and expanding your skills.
However, having a strong support network both at home and in your career often can help you achieve more than you can do alone. Reach out to a co-worker for guidance on how to advance at your workplace, for example.
Or, meet with a financial planner to create a path toward your wealth goals. Have someone to talk to about your dreams and aspirations.
Bottom line
If you want to retire early, you'll have to create a plan and work hard to boost your bank account. It's not easy, but in the end, many successful people find all that effort was well worth it.
So, work hard and remember that kindness, encouragement, and building relationships that encourage people to want to work with you can be the ticket to beginning your golden years early.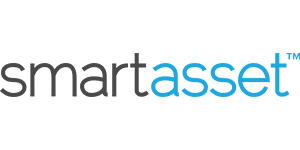 Smart Asset Benefits
Get matched with fiduciary financial advisors
Advisors are vetted and certified fiduciaries
Take the mystery out of retirement planning
Their matching tool is free
FinanceBuzz doesn't invest its money with this provider, but they are our referral partner. We get paid by them only if you click to them from our website and take a qualifying action (for example, opening an account.)