Retirement is supposed to be a time of relaxation and enjoyment, a well-earned break from the daily grind. However, the dream of retiring comfortably on Social Security benefits alone is becoming increasingly elusive for many Americans.
The current economic landscape, rising costs of living, and various other factors have made it incredibly challenging to make ends meet on a fixed income. It's more important than ever to add money to your savings.
Here are 15 depressing reasons why retiring solely on Social Security is no longer feasible.
Inadequate benefits
Many people think Social Security benefits are supposed to support them fully in retirement. Unfortunately, that's not the case. Social Security benefits were never intended to cover all living expenses in retirement.
The average monthly benefit for retired workers as of May 2023 is just $1,699.35, which falls short of meeting the rising costs of housing, healthcare, and daily necessities.
Rising healthcare costs
This is one area you typically can't save on when you retire. Medical expenses continue to skyrocket, leaving retirees limited access to affordable healthcare options.
Medicare premiums, copayments, and prescription drug costs can quickly deplete Social Security income, making it impossible to afford necessary medical care without other financial resources. 
According to Fidelity, A single person aged 65 in 2023 may need about $157,500 (after tax) to cover medical expenses in retirement.
More healthcare costs with longevity
Not only are retirees now shouldering a larger portion of healthcare costs, with rising deductibles and copays, higher out-of-pocket expenses, and limited coverage options, but there's a greater responsibility due to longer life expectancies.
As medical advancements extend life expectancy, retirees are more susceptible to age-related health issues, leading to medical costs for more years.
Inflation erodes purchasing power
Inflation is a reality we're all dealing with nowadays, whether you're retired or not. The cost of living continues to rise steadily, eroding the purchasing power of Social Security benefits over time.
Inflation affects everything from groceries to housing, making it increasingly difficult for retirees to maintain a comfortable standard of living without other sources of income or taking on a part-time job.
Declining pension availability
In previous generations, pensions provided a reliable income stream for many retirees and were far more common than they are today. 
However, the decline of pensions in the private sector has left a significant gap in retirement income, placing more reliance on Social Security benefits and other means of passive income in retirement.
Longer life expectancy
While living longer is a positive development, it also comes with some additional financial challenges. 
Longer life expectancy means that retirees need to stretch their savings and Social Security benefits over an extended period. With increased longevity, the risk of outliving one's savings becomes a pressing concern.
Insufficient retirement savings
It's important to stress the idea of saving for retirement as often and early as possible since many Americans haven't saved enough for retirement. 
A lack of financial literacy, unexpected expenses, and low wages contribute to the inability to accumulate adequate retirement savings, leaving Social Security as the sole income source.
High debt burden
Eliminating or significantly reducing debt of all kinds before entering retirement is crucial. However, many retirees carry significant debt into their retirement years, including mortgages, credit card debt, and student loans. 
These ongoing financial obligations can quickly erode Social Security benefits, leaving retirees in a precarious financial situation for years to come.
Limited cost-of-living adjustments (COLA)
When you're working full-time, incremental raises, promotions, and annual cost-of-living adjustments are typically the norm. 
But, the annual COLA adjustments to Social Security benefits have been modest in recent years (with the one-time exception of 2022), failing to keep up with the actual increase in living expenses.
This lack of adjustment further squeezes retirees' budgets and undermines their ability to maintain a decent standard of living.
Part-time work isn't enough
For many, retirement is a time you probably don't want to work at all. But, many retirees are forced to seek part-time employment to supplement their Social Security income.
However, with limited job opportunities, age discrimination, and a highly competitive job market, finding adequate employment becomes challenging, leaving retirees struggling to make ends meet.
Fewer employer-sponsored retirement plans
Not only are pensions becoming less common, but so are 401(k)s. Employer-sponsored retirement plans like 401(k)s have become less common, leaving employees responsible for saving and investing on their own. 
Without the benefit of employer contributions, individuals face a greater burden in building a sufficient nest egg for retirement.
Social Security trust fund depletion
This reason is pretty alarming. The Social Security trust fund is projected to be depleted in the coming years, with full Social Security benefits likely only to be paid through 2033. 
There's also concern about potential benefit cuts or tax increases in the future, further exacerbating the challenges faced by retirees relying solely on Social Security.
Rising housing costs
One of the most significant challenges facing retirees relying solely on Social Security is the surge in housing costs. 
Rental prices and property values have been increasing faster than Social Security benefits, making it increasingly difficult for retirees to find affordable housing options.
Limited income combined with rising housing expenses can lead to financial stress, forcing retirees to make sacrifices in other essential areas such as healthcare or daily necessities.
Insufficient social safety nets
Social Security was designed to be one component of a broader social safety net. However, the cost of other social safety nets, such as subsidized housing and food assistance, will inevitably increase in 2023 and beyond. 
This reduction in available resources further limits the ability of retirees relying solely on Social Security to meet their basic needs.
Economic uncertainty and market volatility
Retiring solely on Social Security leaves individuals vulnerable to economic downturns and market volatility. 
Without other sources of income, retirees are at the mercy of fluctuating market conditions, which can significantly impact their financial stability and ability to cover necessary expenses.
Bottom line
The dream of retiring solely on Social Security benefits has become increasingly unattainable for many Americans. 
Insufficient benefits, rising healthcare costs, inflation, limited cost-of-living adjustments, and the decline of pensions contribute to the financial challenges faced by retirees.
It's essential for individuals to proactively plan and save for retirement to lower financial stress and ensure a more secure financial future.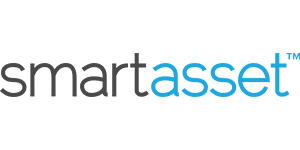 Smart Asset Benefits
Get matched with fiduciary financial advisors
Advisors are vetted and certified fiduciaries
Take the mystery out of retirement planning
Their matching tool is free
Paid Non-Client Promotion