You may be worried about your job during economic uncertainty or want to look into changing careers to get a position that will reduce your financial stress.
If you're searching for a recession-proof career, look no further than these 10 rock-solid career choices built to weather any economic storm.
Actuary
An actuary works with an insurance company to assess the economic costs of insuring people and places based on potential risk.
According to the Bureau of Labor Statistics (BLS), demand for actuary positions will rise by 21% between 2021 and 2031, making it a position that should have good job security going forward.
Actuaries make a median annual salary of $105,900.
Logistician
Logisticians are responsible for the supply chains of products. They have to plan and organize a project from beginning to end to get it from the design phase until it reaches consumers.
Logisticians make a median annual income of $77,030 and can expect a 28% growth in the industry by 2031, making it an in-demand position for someone who wants job security.
Information security analyst
Computer data can be manipulated through security breaches, which is why organizations must have information security specialists.
These specialists can protect large amounts of company data or help execute a plan to take care of employees' safety of work computers.
This job could offer job security if you have an interest in computers. And the demand will continue to rise, with a 35% increase in employment in the field by 2031 and a median annual income of $102,600.
Speech-language pathologist
A speech-language pathologist can work with patients to assess their speech-language skills and treat them for potential issues with speech communication.
Speech-language pathologist positions are expected to grow 21% by 2031, with $79,060 in median annual income.
Data scientist
A data scientist analyzes data to make conclusions and insights for clients and companies. An interest in mathematics, statistics, or a related field is helpful for a career as a data scientist.
A position as a data scientist is in demand, with a 36% increase in demand expected from 2021 to 2031, according to the BLS. The median annual income for the position is $100,910.
Software developer
Software developers are responsible for creating programs and applications for computers. You may have to design and test programs for quality issues to ensure users can work with them without problems.
A software developer position is seeing an increase of 25% by 2031, with a median annual income of $109,200.
Nurse practitioner
A nurse practitioner coordinates care for patients in a primary or specialty field. You may work under a physician or plan your own care for patients depending on where you work and your clients' needs.
Nurse practitioners make a median of $123,780 and expect a 40% increase in job openings by 2031.
Web developer
Web developers coordinate website content and test websites to ensure they work correctly for users.
You can become a web developer with at least a high school diploma and need to have an interest in computers.
Web developer positions are growing by 23% by 2031, making $78,300 in median annual income.
Epidemiologist
Epidemiologists study the causes of illnesses and injuries and public health problems. They were an essential part of the response to the COVID-19 pandemic.
Epidemiologists make a median annual income of $78,830, and there is an expected 26% increase in jobs in the field by 2031.
Financial analyst
Financial analysts help clients find the best investment options and work on ways to help increase customers' income and profits with financial plans.
A financial analyst should have an interest in finances and business. The median annual income is $95,570, with an expected 9% increase in jobs by 2031, according to the BLS.
Veterinarian
Veterinarians are responsible for caring for the health of animals. They can work in private clinics or even in zoos with wild animals.
Veterinarian positions are expected to increase by 18% by 2031, with a median annual income of $100,370.
Physical therapist
A physical therapist helps patients recover from injuries or manage them through exercises specific to their issues. You can work in a clinic, hospital, or a patient's home.
Expect physical therapist positions to grow by 17% from 2021 to 2031, with a current median salary of $95,620 annually.
Bottom line
Finding a job that gives you more job security can help you build your wealth and ensure you don't get caught off guard during an economic downturn or recession.
But remember that it's also important for you to find a career in a field that fulfills you and makes you happy. Try to find a balance between job security and enjoying what you do.

Join AARP and Double Your Number of Interviews Within 60 Days
Learn More
Earn Great Pay Working From Home
Free 3-class intro teaches you how to launch a bookkeeping business
Access the training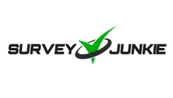 Earn Cash Taking Surveys
Join a community of 20M+ lifetime members who have been paid $76 million to date.
Sign up today