Money might not buy happiness, but there are still plenty of reasons to seek a job that will make you rich. Financial security is a practical goal because wealth can provide you with a safety net that helps weather unforeseen circumstances.
More money can also give you a luxurious lifestyle, or prestige and status. Maybe you want to give back to your community or focus on philanthropy.
Whatever the reason, some jobs can help you get rich faster than others. Following are 14 jobs that might help you grow your wealth rapidly. All job figures come from the U.S. Bureau of Labor Statistics.
Actuary
Actuaries assess and measure the price tag of risk and uncertainty. Their analysis helps organizations make decisions about managing risk and creating financial stability.
They usually work in insurance, but can find a career anywhere that involves risk management.
Median annual wage: $105,900
Projected job growth: 21%
Corporate executive
Corporate executives are responsible for making strategic decisions and managing the operations of an organization.
They set company goals, develop and implement policies and strategies, manage finances and budgets, lead teams and departments, and ensure things are running efficiently and effectively.
Median annual wage: $179,520
Projected job growth: 6%
Dentist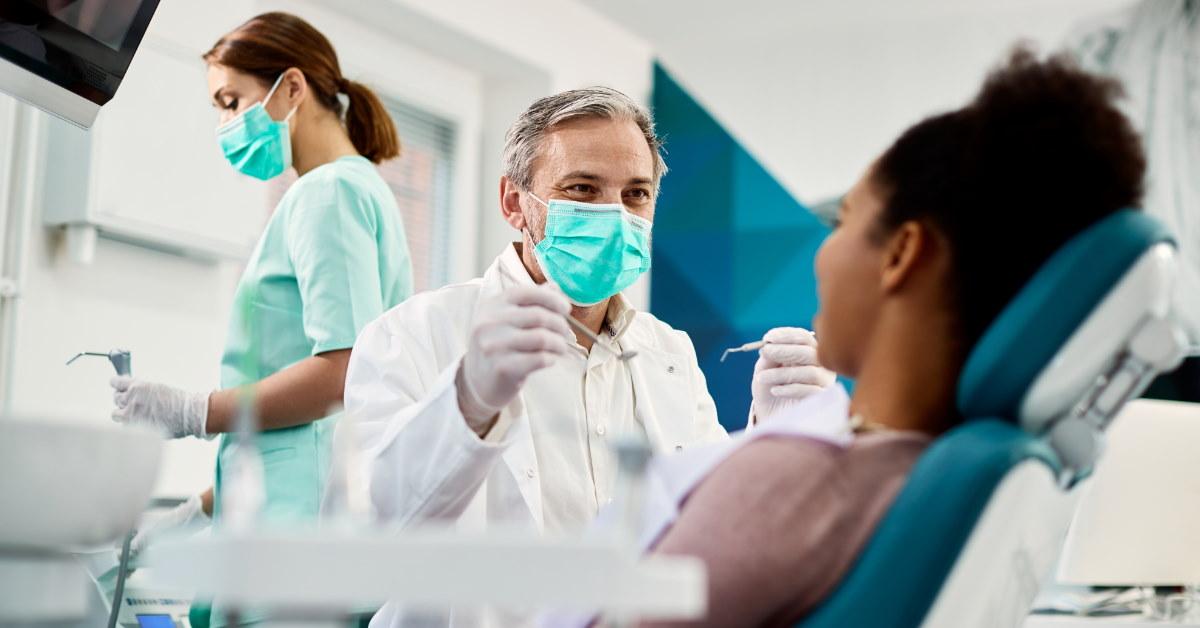 You would be hard-pressed to find someone who really enjoys going to the dentist, but the career pays exceptionally well. And these doctors are critical to our health.
Dentists specialize in preventing, diagnosing, and treating anything that impacts our teeth and gums.
Median annual wage: $163,220
Projected job growth: 6%
Digital marketing specialist
Digital marketing specialists develop and implement marketing campaigns across various digital channels. They are masters of search engine optimization (SEO) and search engine marketing (SEM) techniques.
They use search engines, social media, email marketing, and mobile apps to create brand awareness, generate leads, and drive engagement.
Median annual wage: $133,380
Projected job growth: 10%
Entrepreneur
Entrepreneurs are responsible for creating and developing new ideas, products, and services. They are innovators who create successful new business ventures.
It requires a lot of skill in finance, marketing, sales, operations, and management. And, of course, entrepreneurs cannot be afraid of risks.
The BLS does not keep data on this profession, and earnings can vary dramatically. However, despite a high risk of failure, many people have gotten rich over the years by starting their own company.
Investment banker
Investment bankers are finance pros who usually work for large investment banks or financial institutions.
Their main role is to help businesses and investors connect. They also advise clients on mergers and acquisitions and provide other financial advisory services.
Median annual wage: $62,910
Projected job growth: 10%
IT manager
IT managers oversee every aspect of tech-related activities in an organization. They are responsible for managing hardware, software, and network infrastructure, as well as supervising their staff.
They also develop and implement IT policies and procedures, and keep everything up to date.
Median annual wage: $159,010
Projected job growth: 16%
Lawyer
Lawyers are trained to provide legal advice and represent individuals, organizations, or businesses. They draft legal documents, conduct research, provide advice, represent clients in court, and advocate for their clients' rights and interests.
There are different kinds of lawyers for each legal discipline, including criminal lawyers, civil lawyers, corporate lawyers, and family lawyers.
Median annual wage: $127,990
Projected job growth: 10%
Pro tip: Another way to build wealth faster is to grab a part-time job, develop a side hustle or find another way to make extra cash.
Petroleum engineer
Petroleum engineers specialize in the exploration, extraction, and production of oil and gas resources.
They often work with geoscientists and drilling engineers to manage the various aspects of oil and gas exploration and production projects.
Median annual wage: $130,850
Projected job growth: 8%
Pilot
Pilots fly for airlines and commercial organizations. They also manage aircraft systems, create flight plans, and monitor weather conditions.
Pilots have to be constantly aware of the aircraft's performance and make adjustments as necessary. Plus, they must handle emergency situations to ensure the safety of passengers and crew.
Median annual wage: $134,630
Projected job growth: 6%
Pro athlete
Professional athletes compete in organized sports at the highest level. We see them on TV and read about them in the media. They adorn the covers of magazines and posters on our walls.
While they get their salaries from teams or organizations, even more money can be made through bonuses, endorsements, and product deals.
Median annual wage: $77,300
Projected job growth: 36%
Real estate agent
If you are in the market to buy, sell, or rent a property, you probably need a real estate agent. They help clients with the entire process of real estate transactions.
Real estate agents can work independently or as part of a brokerage. Commissions can provide a significant boost to their base income.
Median annual wage: $48,340
Projected job growth: 5%
Software developer
Software developers design, create, and maintain computer applications. The software they develop can range from desktop or mobile applications to web-based systems.
Successful software developers have strong problem-solving skills and a good understanding of programming languages. They must work well in a team environment.
Median annual wage: $120,730
Projected job growth: 25%
Physicians and surgeons
Physicians and surgeons diagnose and treat injuries and diseases. They are usually part of a team of medical professionals who assess the patient's condition, treat illness, plan and perform surgical procedures, and provide postoperative care.
They need excellent attention to detail and decision-making skills, as well as the ability to work well with their patients.
Median annual wage: $208,000
Projected job growth: 3%
Bottom line
Financial security is a worthy goal for anyone. But there is a big difference between careers that can keep the lights on and careers that can make you wealthy. If you want to add money to your savings faster, the careers on this list are worth considering.
Just remember other factors — such as job satisfaction and work-life balance — are very important too. Going after a career solely to accumulate wealth can sometimes lead to burnout or dissatisfaction if you are not truly passionate about what you are doing.