Wawa convenience stores are beloved by shoppers on the East Coast of the U.S. The store is renowned for its fresh foods so you can enjoy a quick bite and keep more money in your wallet.
The company started out as an iron foundry in the early 1800s and has become a popular destination for drivers and shoppers. The chain boasts 950 convenience stores with 750 of those stores also serving as fuel stations. And the franchise continues to grow.
Check out these cities to see if you'll be getting a Wawa near you in the future.
Earn 2% cash rewards at grocery stores and Costco
The Wells Fargo Active Cash® Card Rates and fees is a powerful rewards card that allows you to earn unlimited 2% cash rewards on purchases — including on groceries, even at warehouse stores like Costco.

New cardholders can also earn a one-time cash rewards bonus — $200 cash rewards bonus after spending $500 in purchases in the first 3 months!
If you're looking for a powerful rewards card that offers an extended intro APR period, look no further, the Wells Fargo Active Cash® Card checks that box too!
This card also offers an intro APR of 0% for 15 months from account opening on purchases and qualifying balance transfers (then 19.99%, 24.99%, or 29.99% variable). Which is great for someone who wants a break from high interest rates, while still earning rewards.
The best part? There's no annual fee.
Click here to apply for the Wells Fargo Active Cash® Card now.
College Park, Maryland
College Park in Maryland is home to the University of Maryland, and there are sure to be plenty of students excited about a new Wawa in the area.
It will be the first store in College Park in 16 years after the company closed its previous location in 2007.
More than 2,000 students joined a Facebook group at the time to protest the closure and customers even tore Wawa signs off the walls in the store's final day.
Jacksonville, Florida
You're in luck if you're a Wawa fan in Jacksonville.
The convenience store retailer plans to open five new locations in Jacksonville this year, including one opening shortly in May.
The other four locations throughout the city are expected to open this summer so you'll have plenty of choices to stock up before heading to the beach.
New Castle, Delaware
Wawa is expanding its reach further into Delaware with two new stores in 2023.
If you live outside of Wilmington, expect to get a new store in New Castle. The city was founded in 1651 and continues to grow with the addition of a new Wawa.
See if your groceries could be making you money
Everything's more expensive now. Coffee. Gas. Groceries.
And if these sharp price spikes have been hurting your bank account, you're probably looking for any chance to save … or at least cut back.
Here's a little trick to help: Download Acorns, and you could start saving and investing for the long run with every morning coffee, gas station fill-up, or grocery store run.
With Acorns and the Round-Ups® feature, your daily purchases get rounded up to the next dollar. The "spare change" difference gets invested in expert-built investment portfolios2 … 100% on autopilot. Just shop like normal, and you can start saving and investing.
BONUS: Set up Recurring Investments and Acorns will give you a $20 bonus after you make your first successful Recurring Investment (minimum $5).
Miami, Florida
Enjoy the summer sun in Miami with several new Wawas in the area.
Expect the first of Miami's two new Wawas to open in May with the additional store being added to Wawa's line-up in the fall of this year.
Hollywood, Florida
It's not the West Coast version of Hollywood, but stars will still shine for Wawa fans in Hollywood, Florida.
The city is expecting two new Wawa locations with a location on Federal Highway in Hollywood expected to open in early June.
Rosedale, Maryland
You may be lucky to live near a Wawa if you're in the Rosedale area, but the retailer is adding another one to make a visit extra convenient.
Wawa plans to open its new Rosedale location this summer with an additional location sometime next year in nearby Overlea.
Loxahatchee, Florida
Another city getting its first Wawa location is Loxahatchee, located in Palm Beach County. The county already has 15 Wawa locations and the Loxahatchee location will be one of five new stores in the county this year.
Other new nearby locations include West Palm Beach, Lantana, and two in Boynton Beach.
East Hanover, New Jersey
Wawa, which started in 1803 in New Jersey, expects to continue its New Jersey expansion this year with several new locations.
One of those new Wawa spots is in East Hanover, which could be considered a commuter town for residents who work in New York City.
Consider grabbing some donuts at the new location before heading to the train to get to the city.
Sharon Hill, Pennsylvania
Outside of Philadelphia is Sharon Hill, Pennsylvania where Wawa is expected to open a new store this summer.
The retailer plans to expand with three additional stores in the eastern Pennsylvania area this year in addition to the Sharon Hill location.
Free gift set with your first purchase at Grove Collaborative
To kick off your first order of $20 or more at Grove Collaborative, they're offering you a free household product set worth up to $55.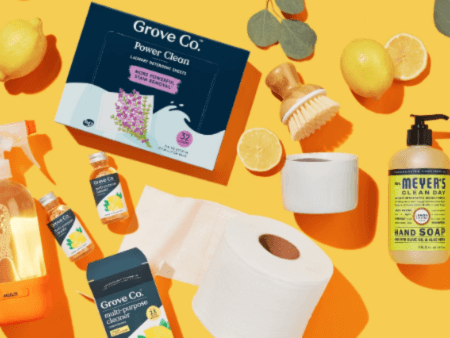 Here's how it works:
Choose your free starter set from the list (sets go up to $55 in value!)
Build your first order of $20 or more and checkout to claim your free set
It's that easy.
Upon completing your first order, Grove will ship you your free set. When you're ready for more products, Grove offers 200+ vetted brands that are good for the environment and affordably priced.
Enter your email and make your first $20 purchase to get started
Virginia Beach, Virginia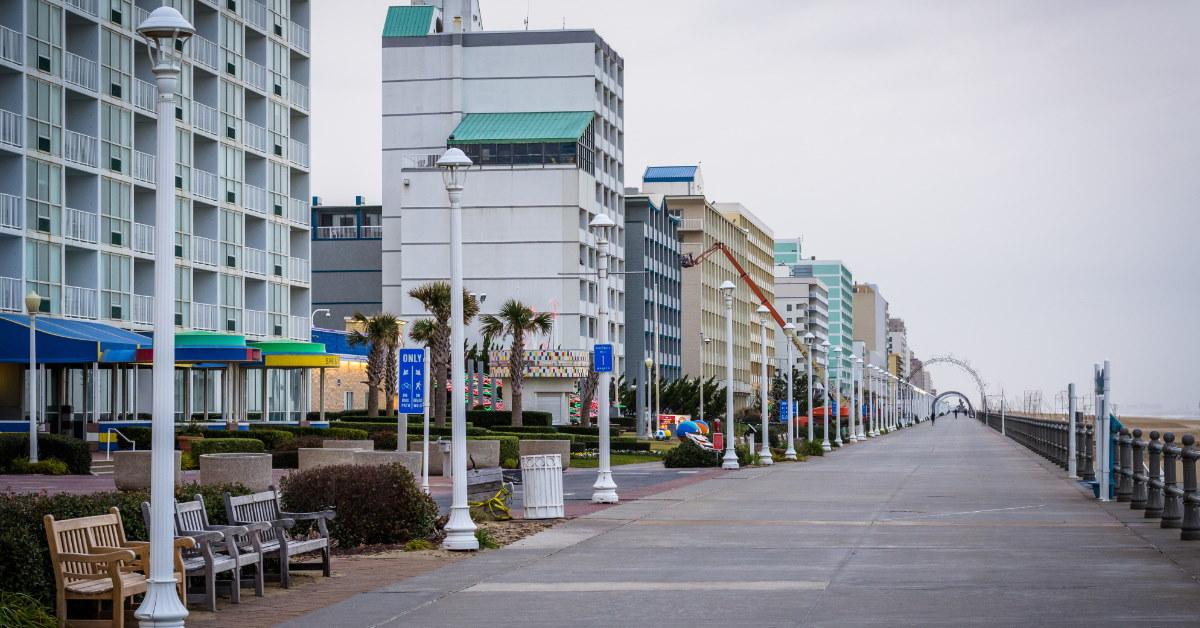 Wawa is expected to open a new location in Virginia Beach this summer, according to the company's website.
The new store on General Booth Blvd. and Prosperity Rd. will be in addition to several other locations the company operates in the area.
Homestead, Florida
The convenience store is getting ready to open another location in Homestead, Florida.
While Wawa has plenty of locations in the Sunshine State, this will be the first one in Homestead, which is well known for its convenient location to nearby Everglades National Park and Biscayne National Park.
Bottom line
Wawa is a great place to go if you're on a budget and need to save money while also picking up food or filling your gas tank.
It's a good idea to use a rewards credit card so you can earn extra points and perks whenever you stop by Wawa for your favorite foods.