Talking about and planning for our death can be challenging, and it is a topic many of us prefer to avoid. In fact, less than half of Americans have a will, according to a Gallup poll.
But a will can be important for you, and for family and friends who may be charged with handling your estate. It's a critical part of being financially prepared. But before you begin the process of putting your will together, consider these mistakes to avoid.
Not updating your will
Just as investments need to be revisited and rebalanced depending on changes in your life, your will may need updating. Take into consideration major life changes such as a new baby or new home, as well as financial issues and business-related income and expenses.
Ignoring the taxes
Estate taxes can hit some people who receive something in your will. So, consider finding a way to protect them from that tax bill. It might be a good idea to consult with an accountant when considering your estate planning so you can address tax issues now.
Forgetting your beneficiaries
As you consider who will receive your property, remember all of the beneficiaries you may need to mention in your will. This could include children who are under the age of 18 or family and friends who should receive specific items from your estate.
Signing incorrectly
It may seem like an afterthought, but signing your will properly can save your executor and beneficiaries some headaches later. When you talk to your attorney, get a clear idea of who can and can't legally sign your documents.
Ignoring other account holders
Remember to consider other individuals who may have joined you in joint endeavors, accounts, or debts. There can be unintended repercussions if you forget to account for a mortgage that has more than just your name on it, for example.
Skipping a living will
Your will can be executed after your death, but you may also want to put a living will in place to handle any issues that arise while you're still alive. This can help your caregivers understand your wishes in case of an emergency or any end-of-life decisions that may need to be made without your input.
Pro tip: Consult with a physician or other medical professional who helps you better understand what types of decisions you may need to make as part of your living will. A more detailed living will can help an executor as well as medical professionals to carry out your wishes.
Picking a bad executor
One of the major decisions inside of a will is choosing your estate's executor. The executor of your will should be the person you feel is most responsible when it comes to distributing your property after your death.
Pick someone you think can be responsible and professional when dealing with your estate. And as with other items in your will, change the executor as necessary when you refresh documents.
Being vague with descriptions
Think about what you plan to leave to your beneficiaries, and make sure your descriptions for those items are precise. Include important information such as specific documentation.
Physical items should also have detailed physical descriptions so your executor doesn't run into issues while dividing your assets.
Forgetting the leftovers
It may be difficult or impossible to distribute everything to your beneficiaries or other entities. For items that aren't given a specific target, consider adding a clause for leftovers in order for those unnamed items to be distributed properly after your death.
Not naming beneficiaries on investments
In addition to your will, it may be a good idea to name any beneficiaries on things such as financial accounts, insurance payouts, pensions, and any other monetary assets. Remember that as a general rule, the beneficiaries you name for financial accounts trump the instructions in your will.
Check with a legal professional or financial advisor to see how you can get legal beneficiaries named.
Not adding a bloodline trust
A bloodline trust helps make sure your estate stays with your family. Are there people who may benefit from inheriting your assets but aren't directly related to you? For example, you may have a son-in-law or daughter-in-law or stepchildren who aren't directly in your bloodline. Do you want to make sure they don't have a claim on your estate?
If so, it may be a good idea to specify how money or assets will be passed down and who controls them after you're gone in order to protect your direct descendants.
Forgetting to provide for your children's guardians
If you have children under the age of 18, think about providing for the people who will take care of the kids after you are gone. How will these guardians pay for everyday things or special items like college tuition?
You don't want someone struggling to raise your children simply because an inheritance is locked away until your children turn a particular age.
Misplacing your will
A will is an important legal document and you should treat it as such. Put it in a safe place, somewhere an executor will be able to easily get to it if needed.
Make sure your attorney has a copy on file and let your potential executor know who to contact in the event of your death.
Bottom line
Yes, putting a will together can be daunting. But it is an important legal document that can help your family and friends in the event of your death and eliminate money stress at a time that will already be emotional.
Take writing a will as seriously as you would when preparing any other legal document. Anything you do now can be helpful to those you care about after you've passed away.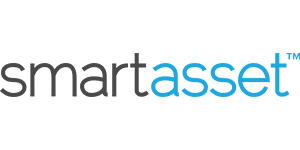 Smart Asset Benefits
Get matched with fiduciary financial advisors
Advisors are vetted and certified fiduciaries
Take the mystery out of retirement planning
Their matching tool is free
Paid Non-Client Promotion