Ever wonder how investors decide which companies to invest in when they are trying to make more money? The answer is complicated, to say the least, but quarterly earnings reports are a crucial piece of the puzzle.
These reports — which the U.S. Securities and Exchange Commission requires all publicly traded companies to release each quarter — show stakeholders, investors, and the rest of us where the company stands financially.
You can use information from a corporation's quarterly earnings report to weigh the pros and cons of investing in the company. But these reports also can give you insights into where the economy might be headed.
Some of the biggest household names release their earnings reports in August, including the following 10 corporations.
Tyson
Earnings release date: August 8
Tyson's stock has trended steadily upward over the last few months. Experts anticipate Tyson's earnings report to showcase an increase in revenue as compared to the same quarter last year.
At the end of July, Tyson submitted a brief to the Supreme Court asking for protection against COVID-19-related lawsuits. Whether the court moves to protect Tyson might impact the company's performance in the near future.
Coinbase
Earnings release date: August 9
Coinbase is a cryptocurrency exchange platform. If you've been following the SEC's attempts to regulate Bitcoin and other cryptocurrencies, you know the water's only getting hotter for crypto investment and trading platforms like Coinbase.
At the end of Coinbase's third quarter, the SEC charged a former Coinbase employee with fraud — specifically, insider trading. The insider trading charge came after the SEC already had launched an investigation into the company for allegedly offering unregistered securities. Coinbase's shares dropped 21% at the end of July.
Disney
Earnings release date: August 10
Disney has been involved in controversy this year, particularly for its role in the reaction to Florida's "Parental Rights In Education" bill, dubbed "Don't Say Gay" by critics.
However, those who watch the company still expect a solid earnings report. In the first quarter, nearly 8 million new subscribers joined the Disney+ streaming service, and analysts are expecting the good news to continue for the company.
Walmart
Earnings release date: August 16
With inflation on the march, many consumers are spending less simply to make ends meet, even on essentials like groceries. Investors are wondering how shoppers' spending habits will be reflected in Walmart's earnings report.
We won't know for sure until the report is released, but Walmart representatives issued a press release at the end of July stating the company anticipates earnings per share to fall by at least 8% by its fiscal 2023 second quarter.
Thanks to supply-chain delays, Walmart has said it has too much current inventory. To get rid of that excess inventory, Walmart will likely need to slash prices on expensive products like TVs.
Home Depot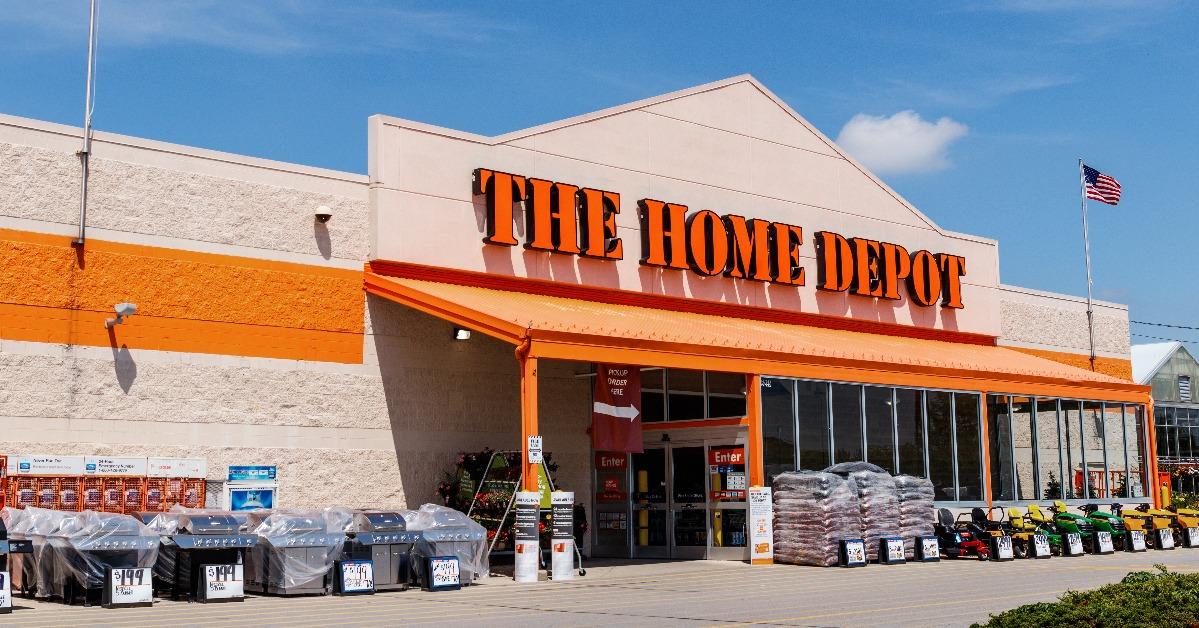 Earnings release date: August 16
If your response to being trapped at home in 2020 was to dive into home improvement projects, you understand why both Home Depot and Lowe's turned excellent profits in the last few years.
However, Home Depot's stock has taken a big dip this year. Fears of hard times in the U.S. economy have some investors wondering if homeowners will cut back spending on home renovation projects to help fight higher inflation.
Target
Earnings release date: August 17
Like Walmart, Target recently reported too much inventory with too few sales. This time last year, Target's earnings per share (EPS) was around $3.65. For the same quarter in 2022, Target's EPS is likely to be just $0.73, according to analysts.
On the one hand, Target's depressed stock price could make this a great time to buy. As a well-established store, Target could rebound once inflation stabilizes.
It helps that Target acquired the exclusive right to sell Bobbie, an organic infant formula brand, in July. After months of limited formula availability, customers might respond well to a new formula.
Still, the upcoming earnings report could cause investors' confidence in Target to plummet further if the news is bad.
Lowe's
Earnings release date: August 17
Like other home improvement stores, Lowe's has done well since the start of the pandemic. However, as with Home Depot, Lowe's stock has tumbled this year.
In addition to recession fears, investors also may be wondering how a cooling real estate market will impact Lowe's profits.
Nvidia
Earnings release date: August 24
Nvidia is a tech company known for its artificial intelligence (AI) and graphics processing units (GPU) innovations.
With all the recession worries, you might think high-tech Nvidia products are in low demand — but you'd be wrong.
At the end of July, the House and Senate passed a bipartisan bill that adds $54 million in grants for semiconductor manufacturing and research.
That huge fiscal infusion into the semiconductor economy won't be reflected in Nvidia's third-quarter earnings report. But the government's vote of confidence should be good news for companies like Nvidia.
Dollar General
Earnings release date: August 25
Dollar stores are often solid bets for investors during economic downturns. Dollar General has built around 5,000 new stores in the last five years.
Recent Dollar General moves, including a July announcement of four new distribution centers, could increase investor confidence and might power Dollar General through the retail sector's overall slump.
Dollar Tree
Earnings release date: August 25
In stark contrast to Dollar General, Dollar Tree dealt with some bad news in the first part of 2022. Most importantly, the corporation had to close several hundred Family Dollar stores that had received contaminated products from a rat-infested Arkansas warehouse during the first quarter. (Dollar Tree acquired Family Dollar in 2015.)
A single incident containing the word "rat" would be bad enough, but rat-related shutdowns and product recalls have happened multiple times at Family Dollar stores nationwide.
The bottom line
We've covered 10 benchmark companies to watch in August, but dozens more will release earnings this month too.
At the very least, skimming through a handful of earnings reports each month should give you an interesting lesson in global financial trends. And it might keep you from making a foolish money mistake.
Just remember that earnings reports can tell you only so much about the stock market or wider economic trends. So, check out as many earnings reports as you want — just don't consider them the be-all, end-all statement on the world's economy.
Investing in stocks can be a shrewd way to make more money, but it also carries big risks. Reading an earnings report can be helpful when investing, but it is far from the only factor you should consider.
Public Benefits
Get $3-$300 in free stock when your account is approved*
Invest in 1000s of stocks and ETFs with fractional shares—no account minimums
Follow friends in a social feed and learn from a diverse community of investors
* Free stock offer valid for U.S. residents 18+. Subject to account approval.