After a long hiatus from the public discourse, inflation is a hot topic once again. It seems like the prices of everything are skyrocketing.
While it's important to understand how inflation works and its impact, it's a good reality check to realize that the real prices of some things have held steady or actually decreased over the last few decades. Of course, inflation is still real. It makes sense to save money and/or earn extra money where you can.
Following are eight things that cost the same or are actually less expensive today than they were in the 1980s in inflation-adjusted terms. We've used the U.S. Bureau of Labor Statistics CPI Inflation Calculator to convert original prices to inflation-adjusted prices for a true comparison.
Gas
It's strange that the price of a limited resource has gone down over the decades, but lower extraction and refining costs are among the factors that have helped bring down the price of gas over the last 40 years. Yes, even despite all the price changes of late.
There are cyclical highs and lows, but for the most part, gas has stayed in a very specific range that's generally lower now than it was 40 years ago.
In 1981, the price of a gallon of gas was $1.49, which is $4.84 in today's dollars.
The average price of gas in the U.S. on May 24 of this year was $4.59, according to AAA's daily survey.
Pro tip: If the cost of operating your car is eating into your funds, you can save money by shopping around for the best auto insurance policy.
Telephone calls
Telephone calls used to be charged by the minute, back in the days of landlines. In the 1980s, most local telephone systems in the U.S. made local calls (within the same area code) free as part of a monthly service charge that ranged from $5 to $17 by area. Those service charges are around $17 to $51 in today's dollars.
Long-distance calls were charged by distance, time of day, and time. Longer distances were charged more, and calling during business hours during the day was more expensive than talking on nights and weekends. In 1980, a five-minute call between Los Angeles and Detroit on weekdays cost $2.17, which is $7.36 in today's money.
Today, mobile phone plans offer unlimited minutes of talk to any area or region within the U.S., and you can pay less than $50 depending on the carrier. Phone calls to anywhere in the world are free on Wi-Fi with VOIP apps such as Skype, WhatsApp, Facebook Messenger, FaceTime, and Zoom. 
KitchenAid mixers
KitchenAid mixers became ubiquitous in home kitchens in the 1950s when designer colors were introduced with the idea that home cooks would leave them out on their counters. Because manufacturing costs have gone down, the price of a good home KitchenAid has gone down steadily over the last 70 years.
We couldn't find 1980s prices. But in the 1950s, the retail cost of the 4.5-quart KitchenAid stand mixer with chopper/grinder attachment was $124.50. Take that price in 1955 and move it forward to today, and it's the equivalent of $1,340.61.
Today, you can buy the KitchenAid Ultra Power Plus 4.5-quart Tilt-Head Stand Mixer in a fashion color for $399.99, with the chopper/grinder attachment for another $49.99, for a total cost of $448.98.
The newspaper
In 1985, a daily copy of the New York Times cost 40 cents. If you bought the paper every day for a year, that would be $146 a year, which is $394.51 in today's dollars.
While it's still possible to get hard copies of the NYT, most of us read it online on a tablet, phone, or laptop. A digital subscription for "news access" is $4.25 per week or $221 per year. And you can often get it for much less during sales.
Big Red gum
In 1980, gum manufacturer Wrigley announced that the cost of a 7-stick pack of Big Red cinnamon-flavored gum was going up to 25 cents, which meant that each stick cost around 4 cents. That's equivalent to 11 cents today.
Today, Wrigley has increased the number of sticks of gum in each pack to 15, and you can get a 10-pack containing 15 sticks per pack of Big Red gum for $11.90. That means the price per stick is roughly only 8 cents.
Televisions
In 1985, a 20-inch color television retailed for $500, which is about $1,351 in today's dollars.
Today, you can get an LG 55-inch LED Smart TV for $700. It's difficult to find a 20-inch television now, but you can get the Vizio 24-inch LED Smart TV for $170.
Mortgage rates
Mortgage rates skyrocketed in the late 1970s because of inflation and spent the next 40 years returning to a lower, more constant rate.
The average mortgage rate in 1982 topped 16%. The average mortgage rate today is right around 6%, depending on the type and length of the mortgage.
While the surging prices of homes is a huge concern, mortgages are more affordable. So, homebuyers are paying less in interest relative to the price of the home.
Shoes
In the 1980s, a pair of heeled women's sandals for women from J.C. Penney cost $24, which is $64.85 in today's dollars.
Today, the style is back, and the same shoe from JCPenney costs $65.
Bottom line
It's encouraging to see that real prices have come down for these common items that are a big part of daily life for many consumers. Televisions, shoes, gas, and more can be made more cheaply and that cost is being passed down to consumers to help in beating today's high prices. Despite the fact that these items are more affordable now, inflation is still impacting our wallets. Consider ways to save money to help reduce your overall expenses, or earn extra money where you can.
Advances in technology are likely to lower the real prices of these and other things we use daily over the next 40 years.

Get free, sustainable household products
Learn More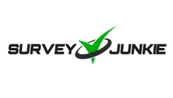 Learn More