Don't feel like cooking? Takeout can be a solid option if you have plenty of money to spare. Unfortunately, while takeout is convenient it isn't cheap.
Fortunately, you're a Costco member. With a little advance planning, it's not hard to stock your fridge, freezer, and pantry with affordable and delicious take-out substitutes.
Keep reading for 15 items to add to your list of Costco hacks for your next shopping trip to make meal time a bit easier.
Get a protection plan on all your appliances
Did you know if your air conditioner stops working, your homeowner's insurance won't cover it? Same with plumbing, electrical issues, appliances, and more. Not being able to make repairs could leave you in a bad situation — but a home warranty could protect you against surprise expenses.
Whether you're a brand-new homeowner or you've owned your home for years, a plan from Choice Home Warranty could pick up the slack where homeowner's insurance falls short.
If a covered system in your home breaks down, you can call their hotline 24/7 for assistance to get it repaired. They have a network of over 15,000 technicians that can assist you, making sure any issue can be taken care of swiftly — without breaking the bank.
Not sure if it's for you? Rest easy: they were named one of the "Best Home Warranty Companies" by US News 360 Reviews and were awarded Best Company's 2020 Consumer's Choice Award. For a limited time, you can get your first month free when you sign up for a Single Payment home warranty plan.
SPONSORED
Del Real Foods Chicken In Red Sauce Tamales
Online price: $23.49
Not that there's anything wrong with microwavable frozen burritos, but if you're craving something more filling and flavorful, chicken tamales might hit the spot.
Wrapped in traditional corn husks — by hand, for maximum texture, form, and authenticity — these protein-rich tamales can serve as the centerpiece for a family meal or a quick middle-of-the-day snack.
Nissin Top Ramen, Variety Pack
Online price: $16.94
In America, ramen is considered a college-student staple that's both cheap and fairly flavorless.
But dressing up some basic instant ramen with a soft-boiled egg, green onions, mushrooms, sprouts, and a dash of fish stock or soy sauce can turn a simple noodle bowl into a savory (and still affordable) meal.
Nongshim Shin Ramyun Noodle Soup
Online price: $19.99
If you like your instant ramen with a little more spice, Nongshim-brand Korean shin ramyun comes with a delicious beef-stock base and includes what might be the perfect amount of authentic heat.
---
SPONSORED
Stop overpaying when you shop online
Shopping online has its perks. It's super convenient, but it can be time consuming to find the best deals. Instead of hunting for coupon codes (that don't always work!) and opening tons of browser tabs comparing prices, you can try Capital One Shopping.
Capital One Shopping makes saving money effortless. Just add the browser extension and when you check out, it'll scour the internet for coupon codes to help you save cash. And before you check out at 25+ major retailers, Capital One Shopping will notify you with a friendly pop-up if the item you're buying is available cheaper somewhere else.
Capital One Shopping is free to use and won't show you ads. Add it today and stop overpaying! 1
Kellogg's Eggo Buttermilk Pancakes
Online price: $16.69
In the mood to have breakfast for dinner?
Whipping up a quick batch of pancakes with a Costco-sized bag of Krusteez pancake mix is pretty fast and easy, but you can simplify dinner even further by popping some Eggo Pancakes in the toaster for a mess-free meal.
Marie Callender's Chicken Pot Pies
Online price: $16.99
The only thing better than a hearty chicken pot pie might be an individual hand pie that you can eat on the go.
Marie Callender's mini pot pies are made of chicken, carrots, peas, and gravy inside a rich, buttery crust.
With 17 grams of protein per pie and several servings of vegetables, this meal helps you meet your health goals without ruining your financial goals.
Morning Star Farms Frozen Chipotle Black Bean Veggie Burgers
Online price: $19.99
You could run to the nearest McDonald's, Wendy's, or Burger King for a fast burger-based dinner, but why bother when you could grab a healthier black-bean veggie burger out of the freezer?
Along with being healthier, the Costco choice is also cheaper. The cost of each burger in this 12-pack comes to just $1.66 per item.
Bibigo Korean-Style Crunchy Chicken with Sweet and Spicy Sauce
Online price: $21.99
Bibigo is a Korean-based company that produces authentic, flavor-packed Korean food and ships it all over the world.
Korean fried chicken is less greasy than American-style fried chicken, with a flakier, more delicate crust.
If you aren't a fan of spicy dipping sauces, try the same product sold with a sweeter soy-garlic sauce instead.
Authentic Motor City Pizza Co. Detroit-Style Deep Dish Pizza, Double Pepperoni
Online price: $14.99
Don't wait around for Domino's to deliver an overpriced pizza. Just preheat your oven and pop in two pepperoni pizzas instead.
If you've never had a Detroit-style pizza before, you're in for a treat: Detroit's trademark pizza comes square-shaped with a hefty layer of Wisconsin brick cheese on top of a chewy deep-dish crust.
Ajinomoto Yakisoba with Vegetables
Online price: $16.99
You don't have to slice and dice your own carrots, zucchini, mushrooms, broccoli, beans, and peppers to create an authentic, flavorful yakisoba dinner.
These vegetarian stir-fried noodle bowls are fully cooked and ready to eat after just three minutes in the microwave.
Plus, unlike a home-cooked stir fry, they don't leave behind any mess to clean up.
---
SPONSORED
Earn 2% cash rewards at grocery stores and Costco
The Wells Fargo Active Cash ® Card (Rates and fees) is a powerful rewards card that allows you to earn unlimited 2% cash rewards on purchases — including on groceries, even at warehouse stores like Costco.

New cardholders can also earn a one-time cash rewards bonus — $200 cash rewards bonus after spending $500 in purchases in the first 3 months!
If you're looking for a powerful rewards card that offers an extended intro APR period, look no further, the Wells Fargo Active Cash ® Card checks that box too!
This card also offers an intro APR of 0% for 15 months from account opening on purchases and qualifying balance transfers (then 20.24%, 25.24%, or 29.99% Variable). Which is great for someone who wants a break from high interest rates, while still earning rewards.
The best part? There's no annual fee .
Click here to apply for the Wells Fargo Active Cash ® Card now.
Costco Rotisserie Chicken
In-store price: $4.99
Costco's $5 rotisserie chicken is a favorite item for long-time fans.
Costco doesn't necessarily turn a profit from its best-known deal, but the cheap chicken alone is such a customer draw that Costco isn't likely to up the price (which has been consistent since 2009) anytime soon — if ever.
Idahoan Real Premium Mashed Potatoes
Online price: $10.99
Turn your rotisserie chicken into a full meal by adding a hearty side of mashed potatoes.
No need to order from KFC. This three-pound box makes 65 servings of buttery mashed potatoes in just a few minutes flat.
Kirkland Signature Italian Sausage and Beef Lasagna
Online price: $15.99
Kirkland Signature, Costco's in-house brand, is well known for its quality. And in true Costco style, Kirkland Signature doesn't trade that quality for quantity, instead bringing you both at budget-friendly prices.
The brand's lasagna is a prime example: With four savory layers of real Italian sausage, 100% USDA Choice ground beef, and sauce made from vine-ripened tomatoes, and heaps of mozzarella and ricotta cheese, this particular Kirkland Signature feast is hard to beat.
Kirkland Signature Chicken Bakes
Online price: $14.99
If lasagna isn't your favorite, Kirkland Signature has a host of other hearty, affordable choices, starting with these chicken bakes.
As an American-style, calzone-adjacent treat, chicken bakes are pizza crusts stuffed with chicken, bacon, and cheese. Caesar salad dressing and green onions added some extra zing.
Kraft Macaroni & Cheese Dinner
Online price: $18.99
Is there anything more comforting than a bowl of mac and cheese? This low-effort meal requires only a splash of milk and a few tablespoons of butter to complete.
Bought in bulk from Costco, each box costs less than $1 apiece.
Azuma Gourmet Seaweed Salad
Online price: $13.99
Whether you're already familiar with seaweed salad or you're looking to add an interesting new flavor to your rotating meal list, seaweed salad is a tasty choice.
Seaweed is packed with nutrients, and it's also a prime example of umami, one of the five distinct tastes on the human flavor palate.
Salty, savory umami is found throughout most global cuisine, but until you've had seaweed with chili pepper, rice vinegar, sesame oil, and sesame seeds, you're missing out on an innovative twist on this fascinating flavor profile.
Bottom line
All the Costco items on our list are available online, but there's a good chance you can find them at your local Costco warehouse for an even cheaper in-store price.
Make sure to leave room on your Costco list (and in your budget) for in-person finds and spur-of-the-moment purchases. You might want to take your top credit card to earn cash back just in case.
You just might find your new favorite go-to meal with any trip, and with those Costco-sized packages, you'll have enough convenient dinner options to remove take-out from your meal schedule for good.
Lucrative, Flat-Rate Cash Rewards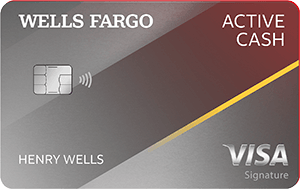 5.0
FinanceBuzz writers and editors score cards based on a number of objective features as well as our expert editorial assessment. Our partners do not influence how we rate products.
Current Offer
$200 cash rewards bonus after spending $500 in purchases in the first 3 months
Rewards Rate
Earn 2% cash rewards on purchases