Costco has generated a cult-like following, in large part because customers can take advantage of lower prices offered through its in-store brand Kirkland Signature. 
In fact, a great Costco hack is to stick strictly to the Kirkland brand for staples like toilet paper and paper towels. 

But with the sheer volume of products at the big box store, it's not uncommon to get a little carried away and buy more than you need — or simply change your mind about a purchase.
Whatever the case may be, the following list will tell you all you need to know about Costco's return policy.
Get a protection plan on all your appliances
Did you know if your air conditioner stops working, your homeowner's insurance won't cover it? Same with plumbing, electrical issues, appliances, and more. Not being able to make repairs could leave you in a bad situation — but a home warranty could protect you against surprise expenses.
Whether you're a brand-new homeowner or you've owned your home for years, a plan from Choice Home Warranty could pick up the slack where homeowner's insurance falls short.
If a covered system in your home breaks down, you can call their hotline 24/7 for assistance to get it repaired. They have a network of over 15,000 technicians that can assist you, making sure any issue can be taken care of swiftly — without breaking the bank.
Not sure if it's for you? Rest easy: they were named one of the "Best Home Warranty Companies" by US News 360 Reviews and were awarded Best Company's 2020 Consumer's Choice Award. For a limited time, you can get your first month free when you sign up for a Single Payment home warranty plan.
The retailer offers a risk-free, 100% satisfaction guarantee
Costco advertises its return policy as risk-free and with a 100% satisfaction guarantee for both memberships and items.
If you're dissatisfied with your membership, you can terminate it anytime. The same goes if you're not pleased with a particular item, given it doesn't fall under one of the policy's exceptions (which we'll outline).
You will receive the entirety of your purchase price upon return, and you don't necessarily need the original packaging or receipt.
There is no time limit for most items
Costco does have a limited return window for electronics (more on that in the next section), but for the most part, there is no limit on when you can return an item that leaves you dissatisfied. 
Costco will more than likely accept your return, though it may be up to the discretion of their member services team.
Electronics have a 90-day return window
Electronics must be taken back within 90 days of receiving the merchandise in question. After that, though, Costco offers free technical support and warranty plans.
Items considered electronics under Costco's return policy include televisions, computers, tablets, cameras, smart watches, phones, projectors, major appliances, and more.
Stop overpaying when you shop online
Shopping online has its perks. It's super convenient, but it can be time consuming to find the best deals. Instead of hunting for coupon codes (that don't always work!) and opening tons of browser tabs comparing prices, you can try Capital One Shopping.
Capital One Shopping makes saving money effortless. Just add the browser extension and when you check out, it'll scour the internet for coupon codes to help you save cash. And before you check out at 25+ major retailers, Capital One Shopping will notify you with a friendly pop-up if the item you're buying is available cheaper somewhere else.
Capital One Shopping is free to use and won't show you ads. Add it today and stop overpaying!1
Apple products have their own return policy
Apple products — including iPads, MacBooks, iPhones, and Apple Watches — can be purchased at Costco, but their return process on electronics has one extra step.
Apple electronics fall into the electronics return policy, meaning you have a 90-day return window. But you also must perform a full factory reset on the item in question before taking it back (unlocked) to the warehouse.
You can return food, even if it's opened
Impulse buying delicious-looking snacks or bulk purchasing a ton of food because it's on sale is one of the core Costco experiences. 
However, if you get home and realize you have more than you need or try something and don't like it, they'll take it back.
That's right, food falls under the retailer's generous return policy, even once it's been opened. They won't accept expired foods, though.
Cigarettes and alcohol can't be returned
That being said, items like cigarettes and alcohol cannot be returned, even if they're unopened. At least, not at every Costco.
Different laws regulate the purchase and distribution of wine, beer, spirits, and tobacco in each state, so it is a good idea to check with your local Costco about their specific policy.
Some items carry limited warranties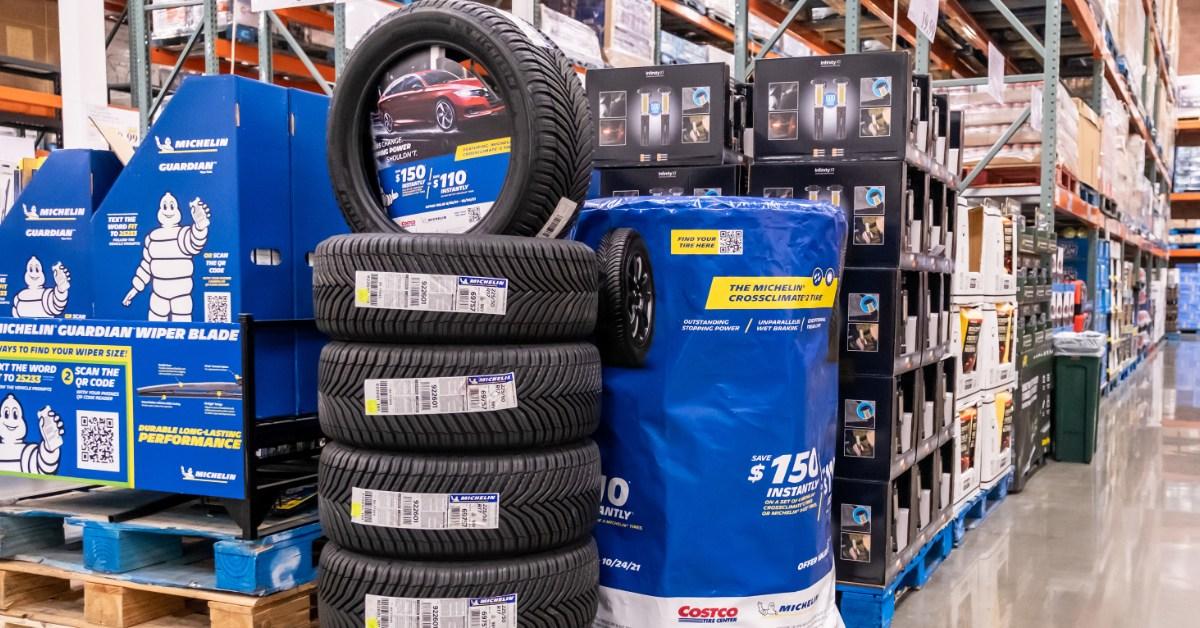 If you've purchased something like a tire or car battery at your local Costco, you may receive a limited warranty on the item with your purchase. This warranty will have some limitations, though.
For instance, through Costco's Road Hazard Warranty, tires purchased through the wholesaler are covered by a five-year warranty on routine damage. 
Conditions with this warranty expect the owner to keep up with regular tire maintenance and hold on to their original purchase receipt.
Be prepared when returning diamonds
There's truly nothing you can't find at Costco, precious jewelry and diamonds included. Even these items fall under the box store's lenient return policy. 
However, if you are returning a diamond larger than one carat, there are a few extra steps involved.
You will need to bring the stone's paperwork and certification — either IGI or GIA will work. After that, it will take as long as 48 hours for it to be authenticated, at which time you'll get a Jewelry Credit Memo.
No returns for custom products
Merchandise from Costco's Special Order Kiosk, or from their Custom Installed Program, cannot be returned under any circumstances. They also won't offer refunds for customized products and items.
However, if the item doesn't match what you ordered, you can get it repaired or replaced under the terms of its warranty.
Earn 2% cash rewards at grocery stores and Costco
The Wells Fargo Active Cash® Card(Rates and fees) is a powerful rewards card that allows you to earn unlimited 2% cash rewards on purchases — including on groceries, even at warehouse stores like Costco.

New cardholders can also earn a one-time cash rewards bonus — $200 cash rewards bonus after spending $500 in purchases in the first 3 months!
If you're looking for a powerful rewards card that offers an extended intro APR period, look no further, the Wells Fargo Active Cash® Card checks that box too!
This card also offers an intro APR of 0% for 15 months from account opening on purchases and qualifying balance transfers (then 20.24%, 25.24%, or 29.99% variable). Which is great for someone who wants a break from high interest rates, while still earning rewards.
The best part? There's no annual fee.
Click here to apply for the Wells Fargo Active Cash® Card now.
Travel is only partially refundable
Costco members can purchase travel packages through Costco Travel, but they are only partially refundable. No-shows or unused airline tickets, hotel reservations, and so on are always non-refundable.
If you cancel a package trip, you will also have to pay supplier fees, and airlines and hotels may not offer you a refund.
A good rule of thumb is to ask about refunds and cancellations before booking any travel arrangements or vacation packages.
Live performance events are non-refundable
Costco members can also purchase tickets to sports games, concerts, and live events through their website, which tends to be cheaper than other ticketing services.
However, keep in mind that there are absolutely no exchanges or returns for live performance events — they are entirely non-refundable.
In-store purchases must be returned in person
Aside from what can and cannot be returned, remember how you should return certain items as well. For example, if you purchase an item from a Costco warehouse in person, you will have to return it in person.
Luckily, there are no stipulations when it comes to the store itself. You could buy an item out of state, for instance, and return it to your local store.
Online orders can be returned in-store or online
Luckily, you can return online items online or in person.
To return it online, you'll need to log into your account and find the order in question, then the item you want to take back. Select the "Return and Replace Items" option, and you'll either schedule a pickup or receive a label for shipping.
Receipts aren't always necessary
While receipts can definitely speed up the return process, Costco doesn't always require you to show one at the time of return. Bringing the item in its original packaging is also not always necessary.
If you skip out on the receipt, make sure you know roughly when and where you bought the item so someone from their team can look up your order more easily.
Freight returns can take a few days
If you purchased a larger item (like a couch) from Costco, your purchase might be delivered by freight. As long as the item is eligible for return, it will be picked up in the same manner it was delivered — either curbside, threshold, or white glove.
Know that it will take five to seven business days for someone to contact you to schedule a pick-up. Once it's picked up, you'll receive your refund.
Bottom line
Costco is a great store to shop at if you have a large family, prefer to stock up on supplies in bulk, or just love to save on groceries. 
But with how much is available, you'll likely find yourself having to return an item at some point. Luckily, the store has a generous return policy, with only a handful of conditions for specific items like jewelry or electronics. 
Before making your final decision on an item, though, be sure to double-check their return policy. You might learn something.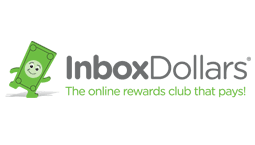 Inbox Dollars Benefits
Get a $5 bonus when you register with your email
You could earn money by taking surveys or making online searches
Over $80 million paid to members so far - how much can you earn?