If you want the latest iPhone or are looking to update your MacBook Pro, trying them out or getting a feel for how they work are all reasons you may head off to the Apple Store. 
However, a better option may be to visit your local Costco instead. 
Not only are you likely to find the products you want, but you could get better warranties, discounts, and service than you would at an Apple store or other retailers.  
---
SPONSORED
Stop overpaying when you shop online
Shopping online has its perks. It's super convenient, but it can be time consuming to find the best deals. Instead of hunting for coupon codes (that don't always work!) and opening tons of browser tabs comparing prices, you can try Capital One Shopping.
Capital One Shopping makes saving money effortless. Just add the browser extension and when you check out, it'll scour the internet for coupon codes to help you save cash. And before you check out at 25+ major retailers, Capital One Shopping will notify you with a friendly pop-up if the item you're buying is available cheaper somewhere else.
Capital One Shopping is free to use and won't show you ads. Add it today and stop overpaying! 1
Longer warranties
The Apple brand should give you some confidence that the product will work as described. Yet even companies known for their high quality can have defective products now and then. 
If you buy your Apple device from Costco, you'll get a two-year warranty on your device without any additional cost. That's twice as long as the warranty that Apple offers. 
 Since these devices may develop problems over time, you'll appreciate this longer warranty option on such a valuable investment.
Costco offers discounts on Apple products
It's possible to find great deals at Costco on many things, and that's why many people shop here. That includes electronics like Apple. 
Though it can sometimes be hard to find a great price on an iPhone or other piece of Apple gear anywhere, it's likely you'll find one or two discounts available on available products at Costco. 
One or two of the models of phones or laptops you're interested in might be listed at a discounted price. That's harder to find at an Apple store. 
If you're looking for the latest Apple gear and trying to keep more in your bank account, finding the best deals is a must.
Better selection than most retailers
If you're looking for an in-stock product at other retailers, you may be limited to older models of Apple products since most larger retailers only get a few Apple products to sell at one time. 
However, as a big buyer, Costco may have more inventory available. That's especially true of buying your Apple devices at non-electronics specialized retailers. Retailers like Best Buy may have them in stock, but you'll have less luck at Walmart or Target. 
No retailer will have the range and choice of products that Apple itself does, but Costco probably comes the closest.
---
SPONSORED
Earn 2% cash rewards at grocery stores and Costco
The Wells Fargo Active Cash ® Card (Rates and fees) is a powerful rewards card that allows you to earn unlimited 2% cash rewards on purchases — including on groceries, even at warehouse stores like Costco.

New cardholders can also earn a one-time cash rewards bonus — $200 cash rewards bonus after spending $500 in purchases in the first 3 months!
If you're looking for a powerful rewards card that offers an extended intro APR period, look no further, the Wells Fargo Active Cash ® Card checks that box too!
This card also offers an intro APR of 0% for 15 months from account opening on purchases and qualifying balance transfers (then 20.24%, 25.24%, or 29.99% Variable). Which is great for someone who wants a break from high interest rates, while still earning rewards.
The best part? There's no annual fee .
Click here to apply for the Wells Fargo Active Cash ® Card now.
Generous return policy
If you decide to purchase a product and then it's not a great fit for you, you have a full 90-day return window at Costco. By contrast, Apple gives you 14 calendar days to return an item. 
That can be important with electronics because sometimes it takes a while to find out if something doesn't work the way it should. 
It also means that you can buy that gift early from Costco and not worry about being able to return it after the holidays.
Less crowded at Costco than Apple Stores
If you're still looking for a reason to go to Costco rather than the Apple Store, here's a big one for anyone that hates crowds. At Costco, you can walk right up to the counter, ask for the product you want, and get someone to help you pretty quickly. 
By contrast, the Apple Store is usually more crowded because that's where many people go to get repairs or updates as well as to shop. Costco likely has what you need and you probably won't have to deal with a crowd.
AppleCare may be less expensive
AppleCare allows Apple product buyers to get help making repairs to their products over time — from AirPods to an Apple Watch that's malfunctioning — even if it's beyond its warranty period. 
Since Costco purchases items like this in bulk, it may be able to provide its customers with better pricing for AppleCare. Though repair prices vary, it's worth checking out, especially if you seem to need to have the screen repaired at least once.
Costco may be closer
Apple Stores can be few and far between, especially in smaller cities. There are 273 Apple locations throughout the U.S. By contrast, there are 846 Costco locations around the country. 
Why does that matter? If you're like many people, you don't want to trek to the mall or even to the next town over. 
Why not save time and fuel costs to buy closer to home? You may even be able to get Costco to deliver it to your door.
Get a protection plan on all your appliances
Did you know if your air conditioner stops working, your homeowner's insurance won't cover it? Same with plumbing, electrical issues, appliances, and more. Not being able to make repairs could leave you in a bad situation — but a home warranty could protect you against surprise expenses.
Whether you're a brand-new homeowner or you've owned your home for years, a plan from Choice Home Warranty could pick up the slack where homeowner's insurance falls short.
If a covered system in your home breaks down, you can call their hotline 24/7 for assistance to get it repaired. They have a network of over 15,000 technicians that can assist you, making sure any issue can be taken care of swiftly — without breaking the bank.
Not sure if it's for you? Rest easy: they were named one of the "Best Home Warranty Companies" by US News 360 Reviews and were awarded Best Company's 2020 Consumer's Choice Award. For a limited time, you can get your first month free when you sign up for a Single Payment home warranty plan.
SPONSORED
Bottom line
We all know Costco is the destination to shop for groceries and gas, but it turns out that it's great for technology purchases too, including Apple products. 
Even better, if you qualify, you may be able to use your Costco credit card to help you with your purchase and earn some membership points that go towards refunding your membership dues for the next year. 
To make the decision where to buy, factor in the aspects of the purchase that matter to you, such as selection, warranty, and return policy, and Costco could be a great place to buy your next Apple product.
Lucrative, Flat-Rate Cash Rewards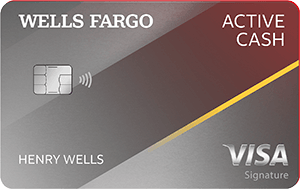 5.0
FinanceBuzz writers and editors score cards based on a number of objective features as well as our expert editorial assessment. Our partners do not influence how we rate products.
Current Offer
$200 cash rewards bonus after spending $500 in purchases in the first 3 months
Rewards Rate
Earn 2% cash rewards on purchases