I'm a Costco superfan. I love writing about Costco and giving shoppers of the warehouse retailer tips based on what I've learned.
But to be honest, I don't always follow my own rules. Sure, there are several great ways to save on groceries, but some would only save me money if I actually followed them.
Want to know my secrets? Here is what I've learned over hundreds of Costco trips.
Get a protection plan on all your appliances
Did you know if your air conditioner stops working, your homeowner's insurance won't cover it? Same with plumbing, electrical issues, appliances, and more. Not being able to make repairs could leave you in a bad situation — but a home warranty could protect you against surprise expenses.
Whether you're a brand-new homeowner or you've owned your home for years, a plan from Choice Home Warranty could pick up the slack where homeowner's insurance falls short.
If a covered system in your home breaks down, you can call their hotline 24/7 for assistance to get it repaired. They have a network of over 15,000 technicians that can assist you, making sure any issue can be taken care of swiftly — without breaking the bank.
Not sure if it's for you? Rest easy: they were named one of the "Best Home Warranty Companies" by US News 360 Reviews and were awarded Best Company's 2020 Consumer's Choice Award. For a limited time, you can get your first month free when you sign up for a Single Payment home warranty plan.
SPONSORED
Change your shopping habits based on your needs
As I started to put this article together, I thought, "Have I really made hundreds of shopping trips to Costco?"
Yeah, probably. I started as a Costco member when I was single and living in a studio apartment in New York City, and I'm a Costco member now in a house with my family.
Some of the things on my list have changed, like the Goldfish crackers I added when I had kids. But some things have stayed the same, like that pack of toilet paper. I'm not kidding when I say it's been a staple in my Costco cart for decades.
Stock up on staples
As I said, Costco is a great place to pick up non-perishable staples like paper goods, pantry items, frozen foods, and more.
Despite my changing needs over the years, I've always kept the bottom of my cart clear to have room for a pack of toilet paper. It's my staple of staples at Costco.
Pasta and pasta sauce have also been on my list for years because they're the perfect kitchen staples to grab for dinner after a long day.
Buy Kirkland Signature
One money-saving Costco hack buyers may not take advantage of is picking up Costco's Kirkland Signature items.
You may be surprised to find that Costco's in-store brand is just as good as its name-brand competition, and better in some cases.
For example, I'm still working through a box of Kirkland Signature trash bags that were cheaper than the name-brand version, and I've never had an issue with the quality.
---
SPONSORED
Stop overpaying when you shop online
Shopping online has its perks. It's super convenient, but it can be time consuming to find the best deals. Instead of hunting for coupon codes (that don't always work!) and opening tons of browser tabs comparing prices, you can try Capital One Shopping.
Capital One Shopping makes saving money effortless. Just add the browser extension and when you check out, it'll scour the internet for coupon codes to help you save cash. And before you check out at 25+ major retailers, Capital One Shopping will notify you with a friendly pop-up if the item you're buying is available cheaper somewhere else.
Capital One Shopping is free to use and won't show you ads. Add it today and stop overpaying! 1
Don't get gift cards
Gift cards are a great pick-up at Costco if you're trying to save money. Costco carries a variety of cards, and you can sometimes pay less than the face value of the card. For example, if you're a Krispy Kreme fan, you can buy $60 worth of cards for $44.99.
But I either don't have a restaurant nearby that is covered by Costco's gift cards, or I do but always forget to bring the cards.
Feel free to skip the gift cards if you're like me. There's nothing wrong with passing up a deal if you aren't going to take advantage of it.
Return clothing
I used to get so frustrated with Costco's lack of dressing rooms. The store would have cute seasonal shirts or new workout gear, but I would never buy any of it because I couldn't try it on. I've now embraced buying clothes and trying them on at home.
One of the great things about Costco is its generous return policy. So if I take something home and it doesn't fit, it's no big deal. I just store it until I'm ready to go back to Costco and return it then.
And I don't have to worry about how far in the future that may be. Costco will take items back without a receipt after any amount of time in most cases.
Skip books and DVDs
One of my goals for this year is to bring less stuff into my house. There's so much clutter that I'm trying to sort through and either donate or sell.
One of my favorite spots at Costco used to be the books and movies section. But I skip that section now in favor of using my library card.
My local library has a great selection of books and DVDs, making it easy not to spend money on those items. Plus, I return them to the library when I'm done so I don't add to the clutter in my house.
Watch the Costco sales flyer
Costco's monthly flyers can have some great deals. Sometimes, a deal is so good that I'll add an item to my list that I would normally skip.
For example, last month, I broke my rule of choosing the Kirkland Signature brand when possible because the name brand was on sale and more affordable. I also stocked up on toothpaste even though we're still working on our previous pack from Costco.
Also, I like to try new snacks (or snacks I haven't picked up in a while) if I see a deal on them that can save some extra cash.
Buy produce
One piece of advice I often give is to really think twice about buying any produce in bulk. That's because, unlike pantry items, it's easy to buy a bulk version of a produce item and find it goes bad before you finish it.
But my family loves eating apples, pears, strawberries, and blueberries. So yes, I do buy produce in bulk at Costco. And yes, it gets finished way before the expiration date, so I rarely, if ever, have to throw out rotting produce.
Don't fill up your gas tank
If you're trying to save money on gas, Costco's gas stations can be a great solution to help you keep cash in your pocket.
But my Costco has lines at its gas station regularly, and I dread sitting there waiting to fill up after a long shopping trip with frozen items defrosting in my trunk.
I also don't live that close to a Costco, so it's out of my way to fill up there, negating any savings I may get by driving all the way there for gas. This may be the case for you, too.
---
SPONSORED
Earn 2% cash rewards at grocery stores and Costco
The Wells Fargo Active Cash ® Card (Rates and fees) is a powerful rewards card that allows you to earn unlimited 2% cash rewards on purchases — including on groceries, even at warehouse stores like Costco.

New cardholders can also earn a one-time cash rewards bonus — $200 cash rewards bonus after spending $500 in purchases in the first 3 months!
If you're looking for a powerful rewards card that offers an extended intro APR period, look no further, the Wells Fargo Active Cash ® Card checks that box too!
This card also offers an intro APR of 0% for 15 months from account opening on purchases and qualifying balance transfers (then 20.24%, 25.24%, or 29.99% Variable). Which is great for someone who wants a break from high interest rates, while still earning rewards.
The best part? There's no annual fee .
Click here to apply for the Wells Fargo Active Cash ® Card now.
The hot dog isn't worth staying for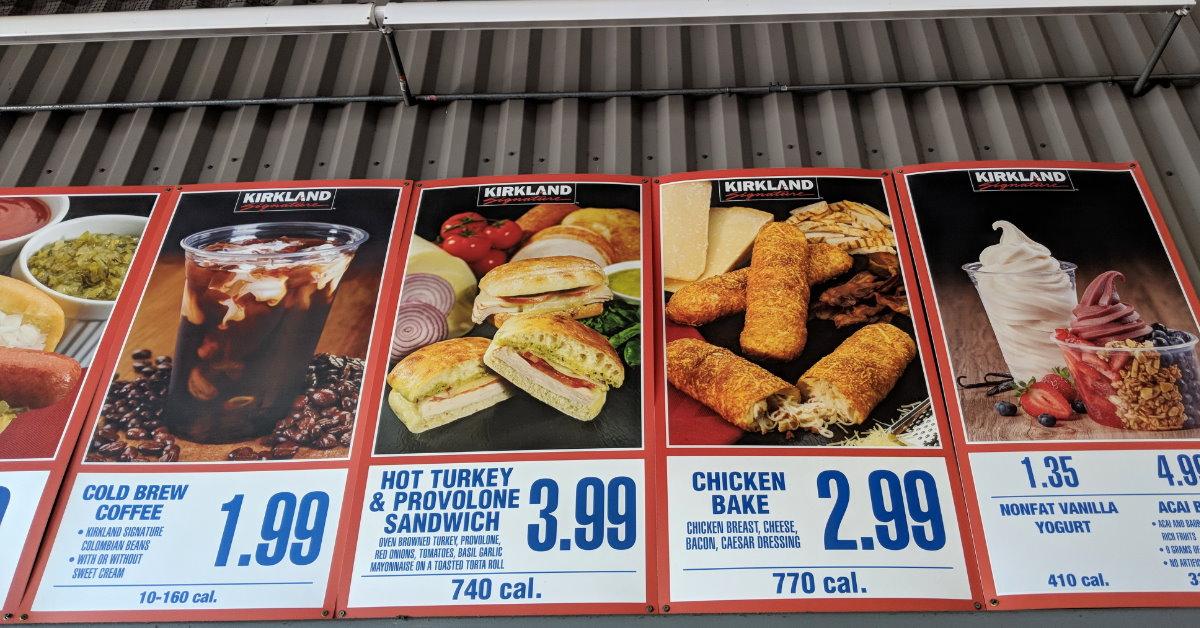 One of Costco's most famous deals is the $1.50 hot-dog-and-drink combo at the food court. In fact, it's so famous that Costco's CEO had to promise his predecessor he wouldn't increase the price of the deal.
But after pushing a heavy cart through the aisles of Costco, I just want to get that stuff in my car and head home, so I rarely take advantage of that deal.
There are times when I do consider it or think a quick stop for a churro wouldn't be a bad idea, but my desire to go home usually wins out.
Skip good deals occasionally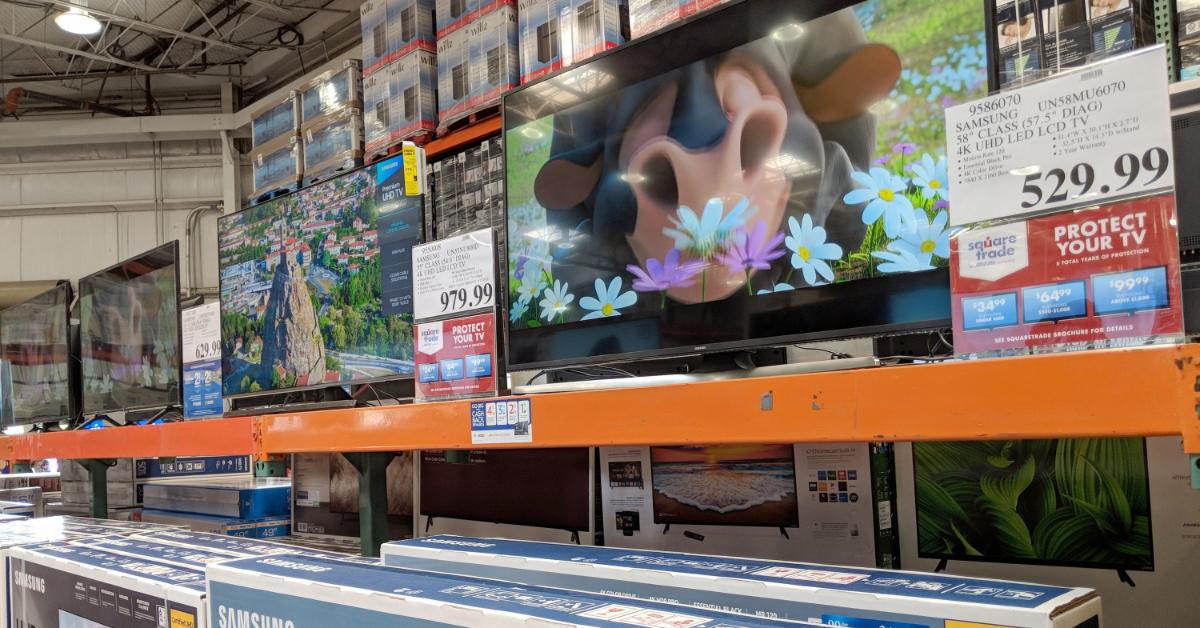 There have been times when I've bought a bulk version of something at Costco and it took up space in my pantry for a year before I finally pitched it. Other times, it took way too long to use up the bulk version of an item.
So I've learned to accept that just because Costco has a good deal doesn't mean it's a good deal for me. There's nothing wrong with walking by and leaving something on the shelf.
Always make room for a rotisserie chicken
I may have plenty of dinner options in my cart, like the Kirkland Signature Atlantic Farmed Atlantic Salmon or the four-pack of frozen cheese pizzas that we add our favorite toppings to at home.
But even with all those options, I still grab a rotisserie chicken. It's cheap and can be an easy dinner option for that night or another night.
I've also picked the rotisserie chicken apart at home to use as an ingredient for other dishes, like my own homemade chicken salad recipe.
Browse Costco's wine selection
Costco is great for wine shoppers like me. The store has a wide selection of wine, and I don't mind taking a chance sometimes because of Costco's affordable options.

I'm not someone with an expensive and extensive wine collection. I know which types I like, and I know I like bottles that won't cost me more than $15 or so.
I've even picked up a few of the retailer's Kirkland Signature wines. I enjoy them and look them for every time I'm at the store.
Stick with the Gold Star card
Costco has two membership options: A Gold Star card for $60 annually or an Executive card for $120 annually.
The Executive card has some additional benefits, with the biggest being the 2% annual reward.
There were a few years when I really took advantage of the extra savings, like when I was buying diapers for my kids. But then there were a few years when I spent less than $3,000 annually at Costco, so the benefit didn't balance out compared to the extra cost of the card.
It was a good reminder for me to double-check my Costco spending and remember that the upgrade isn't always better when I take my annual spending into account.
Bottom line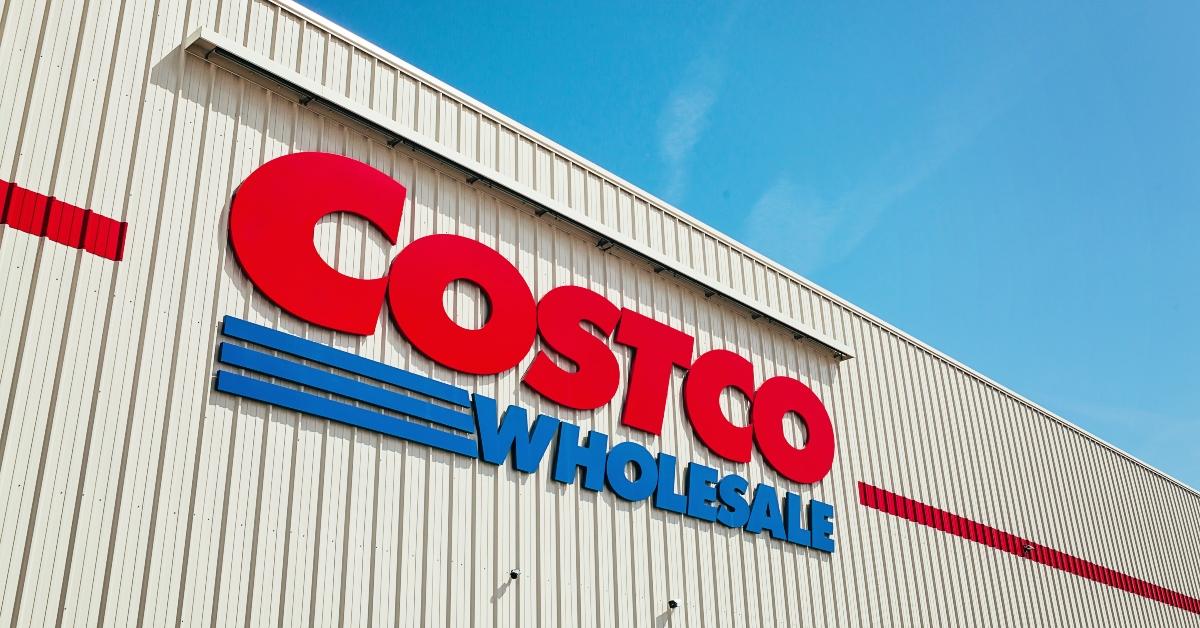 The great thing about Costco is there are plenty of ways to save extra money, so tailor these tips and tricks to what fits into your spending habits and budget.

You may want to test them out the next time you head to the warehouse retailer, or perhaps review your Costco run while enjoying the $1.50 hot-dog-and-drink deal to figure out where you can save even more next time.
Lucrative, Flat-Rate Cash Rewards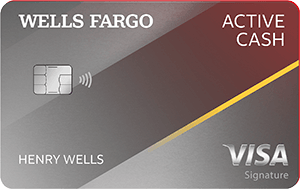 5.0
FinanceBuzz writers and editors score cards based on a number of objective features as well as our expert editorial assessment. Our partners do not influence how we rate products.
Current Offer
$200 cash rewards bonus after spending $500 in purchases in the first 3 months
Rewards Rate
Earn 2% cash rewards on purchases