When coming up with your must-have list for your wedding, you'll likely realize the cost adds up quickly. Weddings can be expensive — so much so that many of us get creative in an effort to save some money while in the planning stages.

You may be able to save both time and money by purchasing some of your wedding items at Costco. Yes, it's true — your favorite one-stop shop for rotisserie chickens and bulk paper towel rolls is also a treasure trove of wedding-related items.
Here are some favorite wedding-related things that can be purchased for a fraction of the cost at your local Costco warehouse.
Wedding favors
Wedding favors are a great way to thank your guests for coming and ensuring that they have something to remember the day. Costco is great for buying things in bulk, which is ideal for making DIY individual wedding favors.
For example, you could buy coffee beans at Costco, and repurpose them into adorable paper bags for people to take home. You could also buy candles in bulk and print your own personalized labels so that your guests can have a keepsake.
Rehearsal dinner food and desserts
A rehearsal dinner is often an opportunity to make sure that everything will go well with the ceremony, but it's also a way to introduce your wedding parties to one another and make everyone feel more socially comfortable.
If you're hosting at home, one of the ways to save money is to get food and desserts from Costco. You can all feast at a fraction of the cost.
Alcohol
There are some wedding costs that are worth the splurge. And for some, that's having a stocked bar. Costco may help you save big on alcohol. If your venue allows you to bring your own alcohol, consider buying beer, wine, and even hard liquor at Costco.
Keep in mind, though, that Costco won't let you return alcohol in most states, even if it's sealed — so make sure that you only buy what you need.
Flowers
Flowers are what make your wedding day unique and special. Unfortunately, they also happen to be one of the most expensive parts of a wedding, with flowers costing couples a few thousands of dollars on average.
If you need to save in this area, Costco offers a wide range of floral arrangements, bouquets, and even corsages. You can save big by matching and matching and creating your own one-of-a-kind floral collection.
Invitations
You would think that invitations wouldn't occupy a huge amount of your wedding day budget. After all, it's only paper, right? The reality, though, is that even the cost of stationery supplies adds up. Add in postage, and you're looking at potentially spending hundreds of dollars.
Luckily, you can have your wedding invitations, save the dates, bridal shower invitations, and more made at Costco for a fraction of a price of what they'd cost you elsewhere. Prices start at less than $1 per invitation.
Cake
What's a wedding without cake? Even if you're not a huge dessert person, cakes (and the cutting of them) are a sweet part of the wedding. Wedding cakes are works of art, and the price often reflects that. If you need to be careful of your budget, Costco may have just the cake for you.
Costco sheet cakes and known for being delicious, and you can custom decorate them. Get creative and save.
Appetizers
Appetizers are an integral part of making sure that your guests are well-fed while they're passing time between the wedding ceremony and reception. This is usually the time when the bride and groom are taking pictures.
Leaving your guests with too little food and too much alcohol is a recipe for disaster, so make sure you pick up a lot of finger foods from Costco. Better yet, you can make your own charcuterie plates by buying cheese and cold cuts from Costco, or by buying pre-made fruit and vegetable trays.
Photo books
Photo books are usually made after the wedding with photos of the wedding ceremony and reception, but some couples also like to put a photo book on display for their guests on the actual wedding day with pictures of their life together leading up to this point. However, making a DIY photobook can get expensive.
If you're planning a wedding, it's very cost-effective to create a photo book through Costco's Photo Center. Put together your favorite pictures that best represent you as a couple to give all of your guests a glimpse into your everyday life.
Gifts for your wedding party
Being involved in the wedding party is a huge honor, and giving our friends and family a token of appreciation is common. However, it can be hard to justify the purchase of additional gifts when you're already spending so much money on a wedding.
Fortunately, if you're a Costco member, you can save a lot of money on gifts for your wedding party. Think chocolate, champagne, candles, jams, and more.
Jewelry
It's possible to buy beautiful engagement rings at Costco, so it's no surprise that you can find other selections of jewelry as well. Even if the time for your engagement ring has passed, you can still find that perfect pair of diamond earrings for your wedding at Costco, and for a fraction of the price.
You could also get some jewelry for the aforementioned wedding party gifts if you're feeling fancy.
Bottom line
Considering the average American wedding costs $28,000, it's understandable that we're all looking for ways to cut costs. By following the tips on this list, you may be able to fulfill your dreams for your day without breaking the bank.
You might be able to find other items there as well. Before you buy something for your wedding, research and see if you can find it at Costco instead.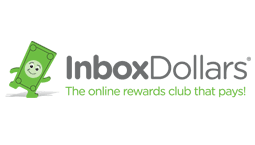 Inbox Dollars Benefits
Get a $5 bonus when you register with your email
You could earn money by taking surveys or making online searches
Over $80 million paid to members so far - how much can you earn?