Chances are, you won't get married thinking that a divorce is in your future. But with more than 40% of first marriages ending in a split, it's important to consider the possibility and how it would affect you financially.
We all know that divorce can impact your finances in several ways. Typically, it involves divvying up bank accounts, houses, and cars. But for many of us reading this site, there's another valuable asset that often gets overlooked: those credit card rewards that you worked so hard to earn.
Let's take a look at whether credit card rewards are up for grabs in a divorce, how to determine their value, and the best way to consider splitting the balance.
Do credit card rewards count as marital property?
Although they have developed a cult following in recent years, credit card rewards are still relatively new to the scene. Sure, folks who work hard to accrue points, miles, and cash back understand their value (talking to you, FinanceBuzz readers!). Still, it's easy to see how these balances could be overlooked by judges and lawyers alike in a divorce court.
With that said, many lawyers do recognize credit card rewards as marital property, especially if they were earned on a joint credit card or if you are divorcing in a community property state. In that case, the argument could be made that not only are your credit card rewards an asset with measurable value, but they also should be considered joint marital property.
There are always exceptions to this. For instance, if either of you earned credit card rewards on business purchases, or have accrued miles through corporate travel for a job, the argument could be made that they are not up for grabs. The final decision will largely depend on the laws in your state.
Should you split your credit card rewards?
No one can tell you whether you should split a specific asset, such as credit card rewards, in a divorce. To answer that, you should probably consult your trusted lawyer and further explore the marital property laws in the state where you are filing for divorce.
However, if you and your spouse have jointly acquired a notable balance of miles, points, or cashback rewards, it's probably worth considering how you will split them among your other assets. A few questions can help you determine whether they're worth splitting or whether one person should get to keep them:
Are the rewards held on a joint credit card or individual accounts?
Is one person significantly more invested in the rewards than the other person?
How much have you accrued in credit card rewards, and how much are your credit card points worth?
Do you have credit card debt? If so, how will that be split between the two of you?
Answering these questions can help you decide whether you even need to split the rewards balances and how to go about doing it fairly.
How to divide your credit card rewards in a divorce
So you've decided you need to split your valuable (and hard-earned) credit card rewards as part of your divorce. But how exactly do you do it?
Determine what you have
Whether you have credit card rewards scattered all over the place or a big balance on a single card, it's essential to know what you have. As with any other marital asset, this is the only way you can determine the best way to divide it.
Some rewards programs offer standard cashback rewards, which gives you a simple cash redemption value that you can easily split with your soon-to-be-ex.
Other programs are trickier, though. Maybe you have points that can be redeemed for cash, but at a significantly lower redemption rate. For instance, 40,000 Chase Ultimate Rewards points would be worth $400 if you redeemed them for cash.
If you have a Sapphire Preferred Credit Card and redeem your earnings for travel through the Ultimate Rewards portal, those same 40,000 points would be worth $600.
Assign a monetary value
If you and your spouse can't agree on a fair approach, or you find that it will be difficult to divide the actual rewards fairly, you might want to go the monetary value approach.
In this case, you'd simply calculate how much the credit card rewards are worth, determine who will take possession of them, and then the other person would get that same amount in cash or another asset.
Open a separate credit card account
If you currently share a credit card account, consider opening your own account to divide the rewards you and your spouse have accrued. Your new account will need to be opened through the same issuer and use the same rewards program, but it should be a relatively simple process.
If you are splitting up Chase Ultimate Rewards points, for instance, you can easily send your half to a new account in seconds. Just open your own Chase Sapphire Reserve or Sapphire Preferred card, log in to the Ultimate Rewards portal, and choose the Combine Points feature. Then enter the new account number and your name, and voila! — the points will appear in your new account for you to use and redeem as you please.
It's important to note that through Chase, this feature is reserved for sending points to yourself or someone else in your household. Although you and your spouse are likely still considered members of the same household — even if you are mid-divorce — you should keep this requirement in mind.
Consider your partner transfer options
Often, your most valuable redemption options involve transferring credit card rewards to a partner company. This allows you to use the points and miles for award flights, hotel stays, rental cars, and more, which may cost you considerably fewer points than other redemption options.
If you have a partner brand in mind, you might want to consider sending your share of points there as a way of easily splitting them up. The process is usually free and relatively quick. For instance, you might transfer your American Express Membership Rewards points to a Hilton Honors or Hawaiian Airlines account.
What if your shared rewards are already branded, such as Hilton Honors points from joint travel or a miles balance from your Southwest Rapid Rewards Premier credit card?
You can still split these miles through a transfer, but know that in many cases, it'll cost you. For instance, transferring Southwest Rapid Rewards points to someone else — even a spouse — will cost 1 cent per mile ($50 per 5,000 miles).
These fees could quickly negate a lot of the value these points hold, so you may want to transfer only when it's free.
Calculate a 50-50 split
The easiest, and often cleanest, way to split rewards from some of the best rewards credit cards is right up the middle. If possible, divide each balance evenly in half and transfer those rewards (or redeem) to each person. Doing so can help you avoid the headache of calculating how much your Delta Skymiles are worth versus how much your Venture Rewards are worth.
If the rewards are redeemable only for a statement credit, cash them in and split the funds. If they can be transferred to partner companies, each of you can take your half and put it in whichever loyalty brand you choose.
The bottom line
Divorce is never fun, and it is never enjoyable to divide your hard-earned assets following a split. If you've spent years accruing rewards from your credit cards together, it may be important that you get your fair share of the points, miles, or cash back that you helped earn.
Once you know what you have and how much your credit card points are worth, start the process of actually dividing those credit card rewards in your divorce proceedings. And of course, you'll want to consult your attorney to determine the property laws in your state and find the most straightforward, affordable route for splitting this oft-forgotten category of assets.
Lucrative, Flat-Rate Cash Rewards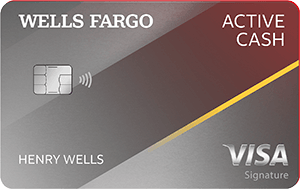 5.0
FinanceBuzz writers and editors score cards based on a number of objective features as well as our expert editorial assessment. Our partners do not influence how we rate products.
Current Offer
$200 cash rewards bonus after spending $500 in purchases in the first 3 months
Rewards Rate
Earn 2% cash rewards on purchases