If you're new to credit cards, the idea of getting hundreds of dollars worth of rewards just for getting a new credit card may sound too good to be true — but that's essentially how credit card sign-up bonuses really work.
There are, however, some rules to watch out for, and it's important to be strategic about how you earn sign-up bonuses. Here's what you need to know before you apply for your next credit card.
How do credit card sign-up bonuses work?
Credit card sign-up bonuses are incentives to encourage consumers to apply for cards and use them regularly. Many credit card issuers offer bonuses worth hundreds of dollars in the hopes that you'll become a happy, long-term customer.
In most cases, however, these incentives don't come for free. While some cards only require that you make just one purchase, most stipulate that you need to spend a certain amount within the first few months — it can be as low as $500 or as high as several thousands of dollars.
Other sign-up bonuses may require you to make a purchase with a specific company to get part or all of the welcome offer.
With so many potential variables, it's important to understand the terms of a sign-up bonus before you apply and make sure you can meet the card's requirements without overspending.
5 tricky rules to watch out for
In addition to a spending requirement, many sign-up bonuses typically come with some other caveats you should know before you apply. Here are five common loopholes we've found in our experience and research.
1. Not all transactions count
If you're required to spend a certain amount to qualify for a sign-up bonus, it's important to know that not all transactions count toward that minimum spending threshold. For example, the card's interest and annual fee, balance transfers, cash advances, prepaid debit card reloads, the purchase of gift cards or cash equivalents, and peer-to-peer payments typically aren't eligible.
Each card may have its own list of excluded transactions, so be sure to read the fine print to avoid leaving money on the table.
2. The clock starts ticking upon approval
It's common to have three months or 90 days to meet the minimum spend requirement for a sign-up bonus. But it'd be a mistake to assume that qualifying period starts when you receive or activate the card.
Instead, it usually starts the day your account is approved and opened; make a note of that date so you can pace yourself properly.
3. Only new cardholders are eligible
If you currently have a credit card or you've had it in the past, you may not qualify to get the bonus if you apply for the same card again. That's because typically only new cardholders are eligible.
You also likely won't receive the bonus if you upgrade or downgrade your existing card to a new one with the same card issuer.
Note, however, that some credit card issuers will allow you to qualify for a card's sign-up bonus again if you no longer have the card and haven't received its bonus within a certain period. In contrast, American Express has a lifetime limit of one bonus per card per person and may also restrict eligibility if you've had too many other Amex credit cards.
4. Your bonus might expire
While some rewards programs don't have an expiration date as long as you keep your account open and in good standing, some have an expiration policy in certain scenarios. For example, you may lose your rewards if your account is closed for misuse, fraudulent activity, failure to pay, or bankruptcy.
With some rewards programs — most commonly hotel and airline loyalty programs — your points or miles will expire if there's no account activity after a certain period.
5. The dollar value may vary
If you apply for a cash back credit card with a $150 sign-up bonus, you'll generally get that amount when you redeem it. With the best travel credit cards, however, the value of your points or miles is based on the underlying loyalty program and how you redeem them.
For example, you can redeem Chase Ultimate Rewards points for cash or gift cards at a rate of one cent per point. If you redeem for travel, however, the rate can vary from one cent to 1.5 cents per point, depending on which card you have. Finally, if you transfer your points to one of Chase's hotel or airline partners, your point value can vary even more based on how and when you redeem.
Because rewards values can vary so much, it's important to avoid focusing solely on the size of the bonus. If a card offers 150,000 points but those points are worth 0.5 cents apiece (a $750 value), you may be better off getting a card that offers 80,000 points at one cent per point (an $800 value). Check out our list of the best cash back credit cards for more details.
How to easily earn the bonus offer
The last thing you want is to get a new credit card and miss out on the bonus because you didn't meet the minimum spend requirement in time. To help with your strategy, here are some tips for getting the bonus every time.
Avoid setting your sights too high
While getting the biggest bonus available sounds appealing, it won't be worth it if you don't spend enough to qualify for it. What's more, overspending to achieve a bonus could cancel out its value.
To avoid overstretching your budget, take a look at your spending and determine what you can easily qualify for based on what you currently spend. For example, if you spend $1,200 per month on credit cards, you'll likely have an easy time getting a bonus that requires you to spend $3,000 or less in three months.
On the flip side, you might want to avoid cards that require you to spend $4,000 or more within that same timeframe.
Time your application
If you're expecting to make a large purchase soon, it may be best to apply for a new credit card shortly before you incur it.
For example, if you'll soon be paying for a big move, booking an expensive vacation, or buying some new furniture, signing up for a new credit card beforehand could help you get bonus easily and quickly.
Again, be sure to apply for a card that has a minimum spend requirement you can meet without overspending.
Pick up the bill
Whether you're out with friends or incurring expenses at your job, offer to pick up the bill on your card and get reimbursed. This is a great way to "overspend" without actually spending more money than you normally would.
Switch all your recurring payments
If you make monthly payments for rent, insurance, utilities, and other obligations, check to see if you can switch those recurring charges to come off your credit card instead of your checking account.
This process can take time, but it's worth it if it helps you qualify in time. Just keep in mind that some companies may charge a convenience fee for using a credit card. Try to get the bonus without paying the fee, but if it's your only hope, spending an extra $10 to get a bonus worth hundreds of dollars could be worth it.
3 credit cards with amazing bonus offers
| | | |
| --- | --- | --- |
| Card | Bonus details | Annual fee |
| Chase Sapphire Preferred® Card | Earn 60,000 bonus points after you spend $4,000 on purchases in the first 3 months from account opening | $95 |
| Chase Sapphire Reserve® | Earn 60,000 bonus points after you spend $4,000 on purchases in the first 3 months from account opening | $550  |
| Ink Business Preferred® Credit Card | Earn 100k bonus points after you spend $8,000 on purchases in the first 3 months from account opening | $95 |
Next steps
Earning a credit card welcome bonus can give you a small windfall of cash back or kickstart your plans for your next vacation. But as you consider which of the best rewards credit cards to get, it's important to look at more than just the upfront incentive.
Take your time to compare credit cards, along with all of their features. Think about what you want in a credit card, then look at the bonus, ongoing rewards, interest, fees, and perks to decide which card is the best fit for you. Also, be mindful of exclusions and restrictions that might potentially limit your experience.
Once you've narrowed down your choices, pick a card with a sign-up bonus that you can comfortably earn based on your current spending habits. Then create a plan to achieve it before the promotional period ends.
Lucrative, Flat-Rate Cash Rewards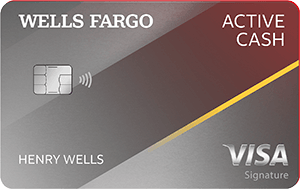 5.0
FinanceBuzz writers and editors score cards based on a number of objective features as well as our expert editorial assessment. Our partners do not influence how we rate products.
Current Offer
$200 cash rewards bonus after spending $500 in purchases in the first 3 months
Rewards Rate
Earn 2% cash rewards on purchases