Many people who have criminal records worry that finding work will be nearly impossible, but it doesn't have to be. 
While it's certainly fine to hone personal talents to make some extra money on the side, people with criminal histories should know that these are not the only options. 
In fact, many states have "Ban the Box" laws in place that limit how much a potential employer can look into your background. Still, there are some professions that are simply off-limits.
Here are four industries that will typically not hire someone with a criminal record, and a few job-hunting tips for those who are worried about their record.
Education
Because people who work in education typically interact with children, it's difficult for people with criminal records to get jobs in schools. 
It depends on what type of crime you were convicted of and what state you work in, but most government-run schools will be cautious when it comes to hiring people with records.
There are also a few crimes — murder, arson, sex crimes, kidnapping, extortion, and domestic violence — that will keep you out of the education field altogether, much less as a teacher. 
Colleges may have different policies when it comes to hiring people who have been convicted of nonviolent offenses.
Law enforcement
People with criminal records who want to get into police work may have difficulty. A record won't automatically disqualify you from pursuing a career as a cop, but it really depends on the state you live in and the jurisdiction in which you're applying.
In most cases, people with felonies can't become cops. Those with felony arrests that resulted in either a dismissal or a guilty plea to a lesser charge may still be eligible. 
Some misdemeanor charges may be serious enough to disqualify a candidate as well. For example, those that involve violence, theft, or perjury.
Federal agencies
While people with criminal records can get some government jobs, there are certain crimes that will disqualify you. 
Offenses such as domestic violence are automatic disqualifiers for any position that may involve interaction with firearms. Individuals convicted of treason are also banned for life from government jobs.
Certain agencies will also not consider people with felonies, such as the FBI. National security positions may also be out of the question.
Healthcare
Some states also ban people with criminal records from working in the healthcare industry. This could come down to local law or individual practices. 
Because people who work in healthcare have direct access to patients (and medications), employers may err on the side of caution when it comes to hiring people with records.
There are certain convictions that would disqualify a potential employee in the healthcare setting, including drug-related charges, theft, elder or patient abuse, and sexual offenses.
Tip 1: Look into getting your record expunged/sealed
States have their own laws when it comes to getting criminal records expunged or sealed, but it's worth seeing if this is possible before starting your job search. If you were arrested as a minor, there's a chance that your record has already been sealed.
To have a record expunged, the crime cannot be a major felony or one that puts a person on the sex offender registry. 
People with records may also have to wait a certain amount of time (which will vary depending on the crime) before having their records expunged. 
For misdemeanors, this may be a year or two. For felonies, it may be around five years, depending on the state.
Tip 2: Prepare a response
If you're asked about a criminal record at some point during the application or hiring process, it's best to have your response prepared. 
You don't want to lie about your past, but you can prepare a thoughtful response that reflects how much you have grown or learned since the offense and how it won't affect your ability to do the job.
Tip 3: Consider switching industries
While there are certain industries and professions people with records will need to avoid, there are plenty of job opportunities out there if you know where to look.
Several industries — including technology, construction, food service, and manufacturing — seem more than willing to hire people with criminal records. 
Some smaller businesses may even pass on a background check if you have the skills they're looking for.
Tip 4: Take opportunities to build skills
If you're struggling to land work because of a criminal record, it may be a good idea to take the time off to develop skills that make you a more attractive candidate.
Consider enrolling in a course or trying for a certification that employers will be impressed by. Skills like web development and programming are in high demand right now. 
And while some larger companies may be interested in what pops up on a background check, smaller businesses may be more focused on what skills you can bring to the table. 
Bottom line
While there are certain jobs for which those with a felony conviction (or even certain misdemeanors) will simply not be eligible, there are many industries that welcome people with criminal records.
There are some steps people struggling to find work can take to stop living paycheck to paycheck. 
Focusing on developing skills and making yourself a more attractive candidate are the first steps toward securing a well-paying and productive career.

Search Over 80,000 Care and Service-Related Jobs
Connect with paying families looking for care and service-related work. Available jobs include child care, tutoring, senior care, pet care, and housekeeping.
Sign up for Care.com now
Earn Great Pay Working From Home
Free 3-class intro teaches you how to launch a bookkeeping business
Access the training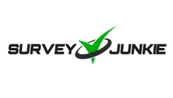 Earn Cash Taking Surveys
Join a community of 20M+ lifetime members who have been paid $76 million to date.
Sign up today