Your local drugstore may be the go-to place when the kids get sick or you need to fill regular prescriptions.
But lurking on drugstore shelves are things you might want to avoid because of their high costs, low quality, and more.
So, before you head out to pick some things from your local drugstore, here are 15 items you should avoid if you want to save money.
Makeup
You might be tempted to pick up some lipstick or blush while at the drugstore. Instead, compare prices to those at other retailers nearby.
Or, check out beauty stores like Sephora to see if you can get sample sizes, which can save you money.
Over-the-counter medicine
This one may be a surprise, but it might be a good idea to compare the price of over-the-counter medication at your drugstore to the price at a big-box store or a grocery store.
In some cases, that bottle of aspirin or cold medication could be cheaper somewhere else, especially if the store is running a sale.
Snacks
Need a cheap snack for the kids' lunches or for an afternoon treat? Don't pick them up from your drugstore.
Instead, consider having plenty on hand by using your favorite warehouse club membership card to stock up. You are likely to get a better deal buying in bulk for these treats.
Milk
It seems like such a quick and easy solution to grab a gallon of milk from the drugstore when you're running low.
However, drugstores don't restock their milk as often as your local grocery store, so you may end up with milk that goes bad more quickly.
Prescription drugs
As with over-the-counter medicine, it's probably a surprise to see prescription drugs on this list, especially if you regularly get your medicines at a drugstore.
But there are some prescriptions that may be cheaper somewhere else. In fact, some retailers offer a handful of generic medicines for free.
Gift cards
Some drugstores have a display where they sell a full set of gift cards from all kinds of stores, restaurants, and other fun places. But you can probably get those same cards for less than the face value of the card somewhere else.
For example, check your local Costco, which may offer $100 worth of cards for places like Boston Market or Morton's The Steakhouse for $20 less than the face value. Or, consider shopping at an online site such as Raise that sells unwanted gift cards at a discounted price.
Diapers
Kids can be expensive, and buying diapers from your local drugstore may make your little ones even costlier.
Instead, consider a subscription program through an online site like Amazon. You may get a discount for signing up and having the diapers delivered on a regular basis.
Shampoo
Shampoo may be another item that is better to buy in bulk at a warehouse retailer like Costco.
For items that differ in size, compare the cost per-ounce between the drugstore and another retailer to get a better idea of how much extra you're spending at a drugstore.
Frozen foods
Remember that milk you should leave in the drugstore fridge? The same can be said for frozen foods, which also may be old but still sitting in the store's freezer.
Greeting cards
It may be convenient to grab a birthday card for a family member from the shelves of a drugstore, but that can be pretty costly.
Instead, stock up on birthday cards the next time you're at a dollar store and save them until you need them.
Print photos
So many of us have our photos on our phones and only occasionally want actual prints. Drugstores may charge you more than other places to get those precious memories printed up.
Check photo printing websites like Shutterfly or Snapfish for prints that are a fraction of the cost.
Candy
If you want candy, try to skip the drugstore, where prices may be higher than at other retailers.
Pro tip: Think about shopping for candy in the first few days after a holiday. Stores may need to move seasonal items out quickly and often mark down things like candy to get them out of the store.
Magazines
There's a reason magazines are right by the register at drugstores — they want you to make an impulse purchase on your way out the door.
If it's a magazine you like to read, getting a subscription will almost always save you money.
Wrapping paper
Wrapping paper often is right next to the greeting cards and an easy thing to grab for the next big event you're attending. But you may be better off finding it somewhere else, such as a dollar store.
Cleaning products
Skip the cleaning products aisle at the drugstore and try to find those same items at your favorite big-box stores, which may be cheaper and have a better selection.
You also might want to check out a warehouse retailer to buy those same items in bulk if you use them often.
Bottom line
It can be tempting to grab just one more thing from the drugstore shelves, but it's best to leave some items behind if you want to avoid wasting money.
Instead, check your list and think about places that might have what you want at a more affordable price or in better quality. Shopping smart is a great way to keep yourself out of debt and to increase your savings.

Get free, sustainable household products
Learn More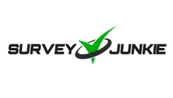 Learn More