Owning an electric vehicle is gaining popularity, especially as gas prices creep higher and higher. Sales of electric vehicles broke records in 2021, with just under 607,600 individual cars sold, approximately 83% more than in 2018.
While electric vehicles cost more upfront, proponents say that the cars can save you money in the long run since you aren't stopping at a gas station to fill up or have the same maintenance costs.
But costs are more complicated to estimate than those of gasoline cars, and, depending on the type of car you choose and how much you drive, may wind up costing you more in the long run.
So, how do you know how much an electric vehicle will cost to operate? Let's look at some electric vehicle statistics, including how much it costs to own and operate electric vehicles, to help you make the best decision.
Key takeaways
Recent legislation changes add new requirements for clean energy vehicles, namely that final assembly of the cars must be in North America to qualify.
Electric vehicles may cost more to insure due to repair or replacement costs.
Current longer-range battery electric vehicles are expected to maintain their value comparably to traditional, internal combustion engine vehicles, on average, over the next five years.
EV owners will spend 60% less to fuel their vehicle over the life of the car, even with home charging and required fast-charging sessions.
Sales of electric vehicles hit 6.6 million in 2021, compared to just 120,000 in 2012.
Two million electric cars were sold in the first quarter of 2022, a 75% increase from the same period in 2021.
Changes to the electric vehicle tax credit add new requirements
The Inflation Reduction Act of 2022 recently changed the rules on electric vehicle credits, worth up to $7,500, based on each vehicle's battery capacity and gross weight.
The changes include a new requirement that final assembly of vehicles purchased after August 16, 2022, must have been in North America. Because some vehicles are assembled in multiple locations before being delivered to dealers, they may not meet the assembly requirements and are possibly ineligible for the tax credit.

In 2021, 607,570 electric cars were sold in the U.S., up from 307,590 units in 2020.
Source: U.S. Department of Energy, Alternative Fuels Data Center, Statista
Electric vehicles may have higher car insurance rates
Finding the best car insurance for your new electric vehicle (EV) might leave some people with sticker shock due to the higher car insurance costs. Even though EVs have fewer moving parts and don't need as much preventative maintenance, insuring an electric vehicle may still cost more than a regular, gas-powered car due to higher purchase prices.
You may also have to pay a higher auto insurance premium because replacement or repair costs for an EV are higher if you're in an accident. For example, Consumer Reports estimated that the Chevrolet Bolt would cost $1,884 a year to insure, but a conventional Honda Insight may only cost $1,700.
Gas-powered vehicles have decades of data that can help determine the average cost to repair and replace, making it easier for car insurance companies to come up with a premium amount. EVs have less data, so consumers may have to pay a higher price.
Source: Kelly Blue Book, Consumer Reports, Progressive Insurance
Electric car owners may save up to 50% on repairs over gasoline-powered vehicles
Electric cars are generally less expensive once you get past the initial purchase price.

Data from ALG, a data and analytics subsidiary of TrueCar, suggests that EVs and plug-in hybrid electric vehicles (PHEV) drivers may save up to 50% of the repair and maintenance costs over a typical gasoline vehicle when averaged throughout the car's lifetime.
This may be due to the electric motors in EVs having fewer moving parts than internal combustion engines and not requiring fluid changes or other maintenance, as internal combustion engines do.
EVs also use brake-by-wire technology, which powers your brakes with electricity and may last twice as long as conventional vehicles.
Source: Consumer Reports, ALG EV Ownership Cost Final Report, NAPA Auto Parts
Lifetime ownership costs of EVs are likely thousands of dollars lower than conventional cars
Consumer Reports compared nine of the most popular EVs against the best-selling, top-rated, and most efficient internal combustion engine (ICE) vehicles in their classes.
They found six of the nine EVs will cost less to own than ICE vehicles in their respective classes. The Tesla Model 3 offered the biggest lifetime savings at $17,600, followed by the Tesla Model Y at $13,400.
The lowest lifetime savings were found on the Ford Mach E and the Toyota Rav4 Prime, with $3,000 and $4,300, respectively. Although the EVs have higher purchase prices, they have the potential to save their owners a substantial amount in cumulative fuel, repair, and maintenance costs, which closes the original purchase gap for many of the models tested.
Source: Consumer Reports, ALG EV Ownership Cost Final Report, Energy.gov
Lithium battery costs have decreased over the past decade, but rising prices cause concerns
In 2021, lithium-ion battery prices fell around 89% from their height in 2010 of over $1,200 per kilowatt-hour (kWh) to $132/kWh, according to BloombergNEF's annual battery price survey. It is also a 6% drop from $140 kWh in 2020 and edges closer to the approximate point where EVs will cost about the same as gasoline-powered vehicles, estimated at $100/kWh.
Although this is good news, the average price did not decline as much as anticipated because of the rising costs of materials used in batteries like lithium, cobalt, and nickel. Rising prices for raw materials may indicate that battery prices will increase in 2022, although final data is not yet available.
However, any increase is expected to be short-lived as car manufacturers figure out how to scale production to lower costs.
Source: Insideclimatenews.org, Bloomberg NEF Annual Battery Price Survey 2021
Automakers target an electric vehicle range of 250 miles for cost efficiency
An extended driving range is one of the most significant changes to electric vehicles. The model year 2011 Nissan Leaf only had a range of 73 miles per single charge, compared to the 226 miles that the 2019 version can achieve — more than three times the distance.
For the model year 2020, at least 11 available EV models have a range of 200 miles or more. This will significantly affect an owner's fuel costs since EV charging costs much less than gasoline.
Even though longer trips will likely require a stop at a gas station with DC fast chargers (or Superchargers for Teslas), it's estimated that EV drivers will be able to do 92% of their charging at home, having to stop at a DC fast charger only six times per year.
Source: Consumer Reports, ALG EV Ownership Cost Final Report
Consumers may save up to $1,300 per 15,000 miles with electric vehicles
Consumer Reports estimates that EV owners may save between $790 to $1,310 compared to ICE car owners, depending on the vehicle type (car, SUV, or pickup) for every 15,000 miles driven.
This is largely due to today's electric vehicles' extended range capabilities and the comparatively low cost of electricity. According to the U.S. Department of Energy, the government's investment in battery research has helped cut electric vehicle battery costs by 50% in the last four years while improving battery performance.
Source: Consumer Reports, ALG EV Ownership Cost Final Report, U.S. Department of Energy
EV maintenance cost averages $0.06 per mile compared to $0.101 for internal combustion engines
According to data gathered by Consumer Reports, the estimated per-mile repair and maintenance of EVs cost about $0.012 in maintenance costs for the first 0 to 50,000 miles, compared to $0.028 per mile for ICE cars.
That number increases to $0.043 per mile for EVs with 100,000 to 200,000 miles, and $0.079 for ICEs. These average out to a lifetime total of $0.031 per mile for EVs and $0.061 for ICEs, meaning that EVs will cost about $4,600 less to repair and maintain over the car's lifetime compared with ICE models when discounted to the present value.
Source: Energy.gov, ALG EV Ownership Cost Final Report
Installing a charger at home increases the cost of an EV, but rebates and tax credits may help
Although some EV batteries are small enough to be charged from a standard wall outlet, consumers may consider installing a Level 2 charger at their residences.
According to Consumer Reports, Level 2 chargers can cost between $300 and $700, with installation costing an additional $750 if a 240v outlet is required before you can safely use the charger.
To help offset the cost, local utility services and state governments may offer rebates or tax credits that help reduce the cost of installing an EV charger. Additionally, there is a 30% federal tax credit, up to $1,000, to help consumers purchase and install home EV chargers.
Source: Energy.gov, ALG EV Ownership Cost Final Report, U.S. Department of Transportation
Battery replacement adds to the cost of an electric vehicle
Battery replacement costs are high for EVs, ranging between $5,000 and $15,000 just for the battery, plus labor charges.
Battery degradation, or the amount of power a battery loses over time, varies depending on the type of battery, how it's been charged, how it's been driven, and environmental factors such as extreme temperatures.
Some battery packs may last for ten years or more, and many car manufacturers offer an 8- to 10-year or 100,000-mile warranty on new EVs, but warranty types can vary.
It's expected that demand for batteries will increase from 185 gigawatt hours (GWh) in 2020 to over 2,000 GWh by 2030. Of the 2,000 GWh, transportation is expected to account for 1,745 GWh in 2030, or 87%, of demand compared to just 130 GWh for consumer electronics.
Source: Greencars.com, Energy.gov, Statista
China leads world sales of EVs
With global EV sales rising, nearly 10% of global car sales were electric in 2021, about four times more than the EV market share in 2019.
There were nearly five times more EV models available in 2021 compared to 2015, and there are around 450 EV models available worldwide.
China led the sales of EVs in 2021 and accounted for about half of the overall growth of the sector. According to the International Energy Agency, China sold more electric vehicles in 2021 (3.3 million) than the rest of the world combined in 2020. Europe sold 2.3 million EVs in 2020, and the U.S. sold just 630,000. In 2022, sales during the first quarter are up more than 60% in the U.S. compared to the same time frame in 2021.
Source: International Energy Agency
Electricity costs factor into the overall cost of driving an EV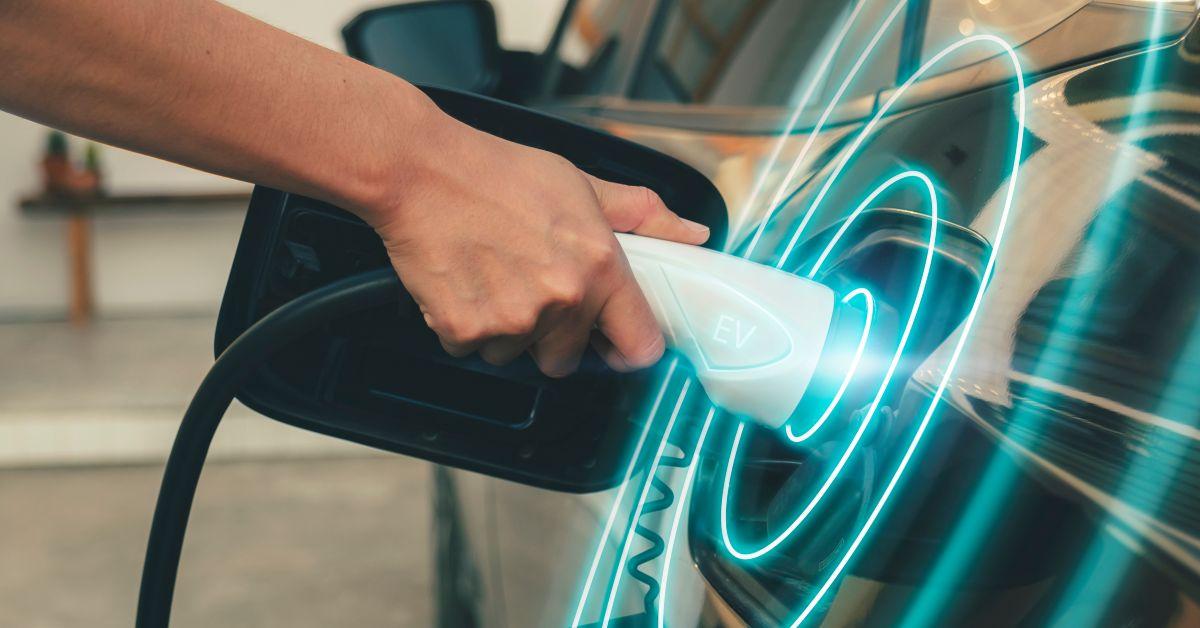 A major factor in the cost of an electric vehicle is the cost of charging the car. The national average cost of electricity in the U.S. is about $0.10 per kWh, and the average residential rate is 11.7 cents per kWh.
Of course, energy rates fluctuate based on location, usage, time of day, and even the season and can drastically affect how much people pay to fuel an electric vehicle.
In Arizona, driving a conventional Ford F150 costs $0.232 per mile, but it only costs $0.056 to drive a Ford F150 Lighting (Ford's EV equivalent). Similarly, in California, it costs $0.281 per mile to drive the Ford F150, but the Ford F150 Lighting, in contrast, costs only $0.107 to drive.
Sources: Idaho National Laboratory Advanced Vehicle Testing Activity, Zero Emission Transportation Association (ZETA)
California tops the nation's EV sales
According to EV Adoption, a market analysis firm focused on the EV industry, the Golden State purchased 145,020 electric vehicles in 2019.
Florida was a distant second, with 15,794 electric vehicles sold.
North Dakota sold the least EVs, with just 114; Alaska and Wyoming were slightly better, with 143 and 144, respectively.
The Tesla Model Y is the most popular EV, with 172,700 units sold in total, followed by Tesla Model 3, with 128,600 units sold. The Ford Mustang Mach-E comes in third, with 27,140 units sold, and the Chevrolet Bolt and Volkswagen ID.4 round out the top five, with 24,828 and 16,742 units sold, respectively.
Sources: EV Adoption, Kelly Blue Book
Used electric vehicles may offer significant savings
The availability of used EVs is expected to increase and further add to the cost savings.
While there are concerns about decreased battery performance or out-of-date software to keep in mind when purchasing a used EV, there may be an opportunity for savings.
Consumer Reports says that the relative cost savings of an EV purchased at 5 to 7 years old could be 2 to 3 times higher than the savings on new EVs.
For example, a seven-year-old used Prius Prime may offer up to 22% in savings overall compared to its best-selling internal combustion engine used counterpart. In comparison, a seven-year-old Chevy Bolt may offer 17% lifetime savings compared to a used ICE vehicle.
Source: Consumer Reports, Edmonds.com
Saving on your electric vehicle costs
Although driving an electric vehicle may save you money over a conventional car, the initial purchase price may be a lot to handle. The Inflation Reduction Act, signed in 2022, changed the rules about which vehicles qualify for a tax credit, but there are other ways to save money when purchasing an EV.
Consider the following to help you reduce your electric vehicle costs.
Take advantage of federal tax credits
As long as you purchase a vehicle whose final assembly is in North America, you may still qualify for up to $7,500 in tax credits. Work with your dealer to take advantage of any available deals.
Used vehicles may also be eligible for federal tax credits starting on January 1, 2023. To qualify, the vehicle must have a sales price of $25,000 or less, and your modified adjusted gross income (MAGI) must be no more than $150,000 if you're a joint filer or $75,000 if you're an individual filer. Heads of household must have a MAGI of $112,500 or less. The used vehicle must be purchased through a dealer.
Look for state or utility rebates
Look for rebates and incentives offered by your state or local utility company when you purchase or lease an EV. Many offer credits for vehicles, but also for home charging station equipment or other materials necessary to maintain your EV.
Buy used
As EVs become more popular, buying used can help you save money. While you need to be cautious and aware of possible issues like reduced battery life, reduced mileage range, or outdated software, you may still find a car in good condition for much less than the original sell price.
Make sure to have any possible purchases thoroughly vetted by a certified EV mechanic to ensure you aren't getting a lemon.
Stay aware of electricity usage
Since you'll have to charge your electric vehicle, develop a plan to make it as cost-effective as possible. Charge the car during off-peak hours, and if you plan to use a public charger, try to find one that charges by the kilowatt-hour rather than by the hour.
Keep EV insurance costs down
Another way to keep your vehicle-related costs down is by ensuring you have the cheapest car insurance policy possible without compromising on coverage. There are several ways to do that:
Get car insurance quotes from multiple insurance providers.
Be sure you're getting all the insurance discounts you're qualified for.
Look into insurance costs before buying a vehicle.
Have a higher deductible (as long as you can afford to cover it).
Maintain a clean driving record.
Bottom line
You could save up to $500 with some companies
Compare dozens of providers in under 5 minutes
Fast, free and easy way to shop for insurance
Quickly find the perfect rate for you