Finding a job to reduce your financial stress can be exhausting, especially if you're hitting roadblocks in terms of required education, degrees, or experience.
Stop seeking out corporate gigs, and turn your attention instead to food service and retail.
Many think these jobs don't pay much, but you only need to know where to look. Following are some companies that treat their employees with more value and offer true opportunities to climb the ranks.
Get paid up to $225 a month while watching viral videos
It sounds crazy. And maybe you're not even sure if it's worth your time. But come on … you're at least a little curious. Getting paid while watching viral videos is a real way to earn cash, and you can do it with a company called InboxDollars.
No … it's not going to get you rich. Yes ... it's probably one of the lowest-effort side hustles. But it's totally worth it if you're just sitting on the couch scrolling anyway. Instead of just watching viral videos on YouTube, you could be getting paid actual cash while watching those videos and taking surveys instead. Every little bit of extra money counts.
It's simple. You sign up here and confirm your email. Then you watch videos and take surveys. Then you earn cash (yes, actual cash … not "points"). Whenever you're just chilling on the couch, log in and see how you can earn up to an extra $225 every month.
BONUS: Free $5 when you sign up, confirm your email and phone.
Sign up and start getting paid today
Aldi
Many shoppers frequent Aldi to save money, but it's also a great place to earn it.
In 2021, Aldi announced their average national starting wages at $15 per hour for cashiers or open store employees and $19 for warehouse staff, along with a host of benefits.
If you progress through the company's ranks, you could boost your bank account once you start making up to $90,000 or more per year as a district manager.
The Cheesecake Factory
Serving jobs can be a hit or miss regarding how much you make — many restaurants pay the federal minimum of $2.13 per hour, relying on tips to flesh out the remainder of your wages.
The Cheesecake Factory, however, pays an average hourly rate of around $10 per hour plus tips. With tips factored into the equation, servers at the chain restaurant can expect to make an average of $24.33 per hour.
Target
In 2022, Target announced that all employees would make a starting wage of at least $15 per hour and up to $24, depending on the location and position.
Their benefits are also available for part-time employees working at least 25 hours per week. Some of these benefits include medical, education assistance programs, paid family leave, and adoption and surrogacy reimbursement plans.
Get out of $10,000 or more in debt
Credit card debt is suffocating. It constantly weighs on your mind and controls every choice you make. You can end up emotionally and even physically drained from it. And even though you make regular payments, it feels like you can never make any progress because of the interest.
National Debt Relief is designed specifically to help you get out of credit card debt faster, without having to make drastic life changes. With National Debt Relief, you could pay off your credit card debt (with potentially way less interest) in one simple monthly payment.
How to get National Debt Relief to pay off your debt: Sign up for a free debt assessment here. (Do not skip this step!) By signing up for a free assessment, National Debt Relief can immediately assist you in paying off your debt, but only if you schedule the assessment.
In-N-Out Burger
The beloved California-based burger joint In-N-Out is another great restaurant to work at, with associates making an average hourly wage of $18.
There's also tons of incentive to stay with the company and climb the ladder to a managerial position — restaurant managers make an average yearly salary of $160,000.
Unfortunately, these jobs are exclusive to those in the country's Southwest region, mainly California.
Costco
In 2021, Costco raised its minimum wage to $17 per hour. Not only this, but they steadily raised this number from $14 within three years, meaning employees may be able to expect raises as inflation and cost of living continue to increase.
Costco employees also receive a free executive membership and three other free memberships to give to friends and family.
Starbucks
In 2021, Starbucks announced that all new workers would receive a minimum starting wage of $15 per hour, with all barista wages between $15 and $23. 
And while tips aren't as substantial as restaurant gigs, baristas do earn some extra cash from more generous patrons.
Starbucks is often praised for its many employee benefits, including PTO, parental leave, adoption and surrogacy reimbursement programs, tuition assistance, and more.
REI
The outdoor retailer REI offers an average hourly wage of $16 per hour, nearly $9 more than the federal minimum wage. If you're looking to join in with a managerial position or work your way up, expect to make an annual salary of roughly $44,600.
The company also prides itself on its workplace culture, advertising positions on the list of both the best 100 companies to work for in general and for women.
Chipotle
In 2021, Chipotle announced that all crew members would make between $11 and $18 per hour, for an average of $15 per hour. They also offer referral bonuses, and employees receive tips.
Not only that, but they rolled out paths for crew members to progress to high-ranking general managers positions that pay an average of $100,000 annually in only 3.5 years.
IKEA
IKEA, the famous Swedish furniture store, made a point to permanently raise their starting wages to at least $16 per hour, with some locations offering $17 or even $18.
Employee benefits include parental leave, a retirement fund, discounted food and restaurant purchases, pet insurance, and an employee discount — any employee working at least 20 hours per week qualifies.
Join AARP and double your number of interviews within 60 days
Finding a new job is difficult. But join AARP today, and you'll get access to skill-building courses, a free resume review, and AARP's exclusive job board to help you stand out in the competitive job market.
How to become a member today:
Go here, select your free gift, and click "Join Today."
Create your account by answering a few simple questions.
Start using AARP's job search tools!
An AARP membership unlocks resources that could help you land the perfect role. Plus, you'll get access to tools like The AARP Resume Advisor to supercharge your resume, cover letter, and even your LinkedIn profile.
AARP claims they can help double your number of interviews within 60 days, or they'll rewrite your resume for free.
Important: Start your membership by creating an account here and filling in all of the information (do not skip this step!). Doing so will allow you to take up to 25% off your AARP membership, making it just $12 per year with auto-renewal.
IHOP
IHOP is another chain restaurant that offers their wait staff more than minimum wage, with servers making a reported average of around $13 per hour before tips. Cooks also make a decent amount at a little over $15 per hour.
If you work your way up to manager, expect to make nearly $45,000 annually working as an assistant manager and an average of almost $57,000 as a general manager.
NIKE
NIKE retail stores start all positions at a minimum of $15 per hour, with a reported average of $20 per hour for cashier positions.
On top of an employee discount, other employee benefits include PTO, medical, dental, and vision care, an FSA/HSA, 401(K), EAP qualification, discounted NIKE stock shares, and more.
Panera Bread
If working in traditional service or wait staff positions sounds too stressful, consider a fast and casual setting like Panera Bread.
Salad and sandwich makers can expect their hourly wages to start around $15 to $18 per hour plus tips.
Employee benefits include potential merit-based quarterly raises, PTO, medical, dental, and vision coverage, 401(k) investment, and more. They also offer career growth opportunities, with general managers making an average of $60,000 per year.
Trader Joe's
Trader Joe's offers an average starting pay of around $17 per hour for crew members, with opportunities and incentives to grow within the company.
Entry-levels are crew members and can be promoted to merchants, a recognition for stellar customer service exclusive to existing employees, or promoted to mates — assistant managers.
Mates can be hired within or externally, but the highest position is store manager, or captain, and it's always hired from the existing mate pool. Captains earn anywhere from $88,000 to as much as $111,000 annually.
Olive Garden
In 2021, Olive Garden decided to raise the company's minimum wage to $10 per hour, which has now increased to $12 per hour. Combined with tips, wait staff can expect comfortable pay.
Line cooks make an average of nearly $17 per hour. If you choose to work your way up to head chef, your salary would likely be just under $51,000 annually.
Whole Foods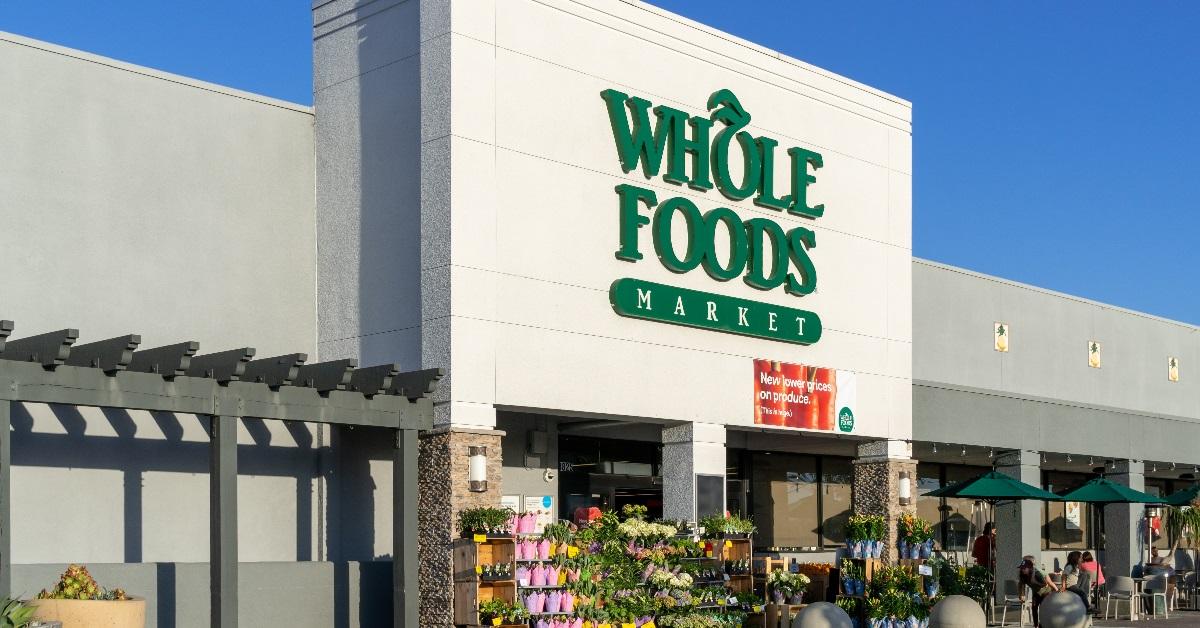 There are a variety of entry-level positions with varying pay at Whole Foods. The basic position is team member, which pays an average of $16 per hour. Employees in the food preparation areas of the store pick up a little extra cash for an average of $17 per hour.
Benefits include HSA and 401(k) savings, discounts at the store and other partnering companies, and cashable PTO.
Bottom line
It can be hard to move beyond living paycheck to paycheck when working in retail and food service, but it isn't impossible.
While plenty of companies take advantage of and exploit their employees, there are just as many that not only compensate handsomely but also offer incentivizing employee benefits and opportunities to grow within the company.

Join AARP and Double Your Number of Interviews Within 60 Days
Learn More
Earn Great Pay Working From Home
Free 3-class intro teaches you how to launch a bookkeeping business
Access the training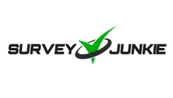 Earn Cash Taking Surveys
Join a community of 20M+ lifetime members who have been paid $76 million to date.
Sign up today