On the hunt for a financial advisor to help you with retirement? Sometimes it can feel even harder than shopping for a house or car. After all, learning how to grow your wealth can feel like a daunting thing to get your head around.
However, a few simple questions can help you determine whether your financial advisor is a good fit for you. Following are 15 of the best questions to ask a prospective financial advisor.
What's your financial philosophy?
Money is a personal matter, and hopefully, you will have a relationship with your financial advisor that lasts for years to come. So, it's important that you determine whether you are a good fit ideologically.
It's OK if your philosophies differ a bit — this could represent a learning opportunity for you — but in order to trust your advisor, you're going to want to be on the same page about some important things.
Which services do you provide?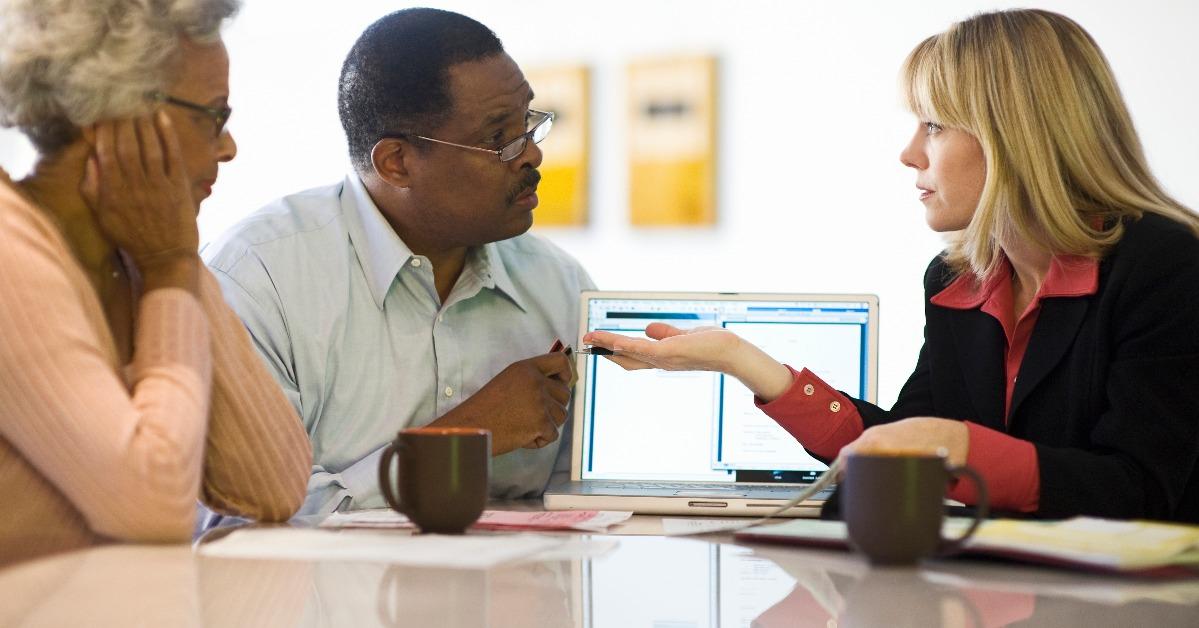 Different financial advisors offer different things. If you need specific services, make sure the advisor can deliver. Depending on your needs, you might ask about:
Tax planning
Insurance coverage
Budgeting advice
Estate planning
Debt management
Retirement planning
What professional credentials do you have?
Each financial advisor will have his or her special qualifications. Look for respected industry designations, such as Certified Financial Planner (CFP) or Chartered Financial Analyst (CFA).
To sell or recommend specific products, the advisor may be required to pass licensing exams from the Financial Industry Regulatory Authority, more commonly known as FINRA. He or she likely also needs to be registered with the state.
Who is your typical client?
Look for an advisor who has experience with clients in situations similar to yours. For example, if retirement planning is your focus, make sure your advisor has a history of helping clients plan their golden years.
Are you a fiduciary?
Some people prefer to make sure that their financial advisor is a fiduciary. This means that the advisor is bound by law to always act in your best interests.
There are many non-fiduciary advisors who do good, ethical work. However, choosing a fiduciary can give you extra peace of mind.
How do you make money?
Financial advisors can use a wide range of payment structures. If you choose an advisor who makes commissions, he or she might steer you into a product that is not best for your needs.
Instead, you might want to select an advisor who charges you a fee for services. If you opt for a fee-only financial advisor, find out if this fee comes down to a percentage of your assets, or if it comes in the form of a flat fee.
Will you provide details about your fees in writing?
If you want to be extra careful, ask your financial advisor to provide a list of all fees and expenses in writing. This way, you can avoid any unpleasant surprises. Your financial advisor should understand your desire to be "better safe than sorry."
How will we communicate with one another?
Communication is a major part of any professional relationship. This is especially true when it comes to money. So, make sure you are comfortable with the advisor's mode of communication.
Will your financial advisor primarily call you, or will you receive messages via email? Or, maybe your advisor prefers to meet in person. Find out and make sure that it fits with your communication style.
How much money do I need to retire?
For most people who seek financial advice, this is the golden question. There is no "right" answer here, as experts have a lot of different theories. But your financial advisor should be able to give you a ballpark estimate, and then explain how he or she arrived at that number.
Do you have other personal financial goals that need to coexist with the goal of retirement? Your financial advisor should be able to help with that, too.
When can I expect to retire?
Now that you know how much money you'll need to retire, it makes sense that you'll want to know when you'll be able to get there.
There is no precise answer to this, since future returns are unknowable. But your financial advisor should be able to tell you what your retirement timeline looks like based on your own particular situation
When should I file for Social Security?
Deciding when to file for Social Security benefits is challenging, as the age you choose will impact the size of the monthly check you receive. It's easy to find blanket advice online, but your financial advisor should be able to make a recommendation tailored to your needs and goals.
Do you offer any educational resources?
Different people will have different opinions about how involved they want to be with their financial advisor. If you're somebody who wants to learn as you go, ask potential financial advisors about how much they offer in terms of educational materials.
What kind of taxes can I expect to pay in retirement?
Some people fail to account for taxes in their retirement plan, leaving them with a nasty surprise later on. Your financial advisor can help prepare you for the taxes that you'll face in retirement.
What do you see as the biggest risks facing my retirement?
One of the most impactful parts of financial planning is accounting for risks so you can create contingency plans. By asking an advisor about the risks you face, you're getting a sense of how closely the advisor pays attention to the current financial landscape.
If you're placing the responsibility of your retirement in an advisor's hands, you want to make sure he or she has a close eye on the current and future risks you face.
What will we do if I'm not reaching my goals?
In a perfect world, all financial advisors would provide a plan guaranteed to help clients reach their goals. However, the world we live in isn't perfect.
Your financial advisor should be able to offer you transparency around what he or she will do if you're not successfully reaching our financial goals.
Bottom line
If you're unsure of where to begin your financial advisor journey, you can find a wide range of reviews online. However, it's never a bad idea to ask your friends and family for their personal experiences — sometimes, firsthand recommendations are the best ways to set out in the right direction.
Once you find the right professional, you will have expert help in saving for retirement, learning how to eliminate financial stress, and reaching your other financial goals as well.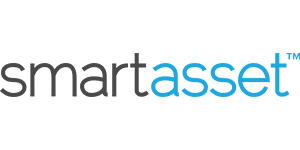 Smart Asset Benefits
Get matched with fiduciary financial advisors
Advisors are vetted and certified fiduciaries
Take the mystery out of retirement planning
Their matching tool is free
FinanceBuzz doesn't invest its money with this provider, but they are our referral partner. We get paid by them only if you click to them from our website and take a qualifying action (for example, opening an account.)