From Boomers whose parents lived through the Great Depression to Millennials who entered the job market during the Great Recession, different generations have seen a variety of economic circumstances. But how do macroeconomic trends affect our financial knowledge? And could the rise in financial technology close this generational gap?
It got us wondering – how are different generations adapting? To find out, we surveyed 1,000 Americans on their financial literacy and habits and compared different responses from different generations.
Key findings
Nearly half of (adult) Gen Z have never written a check.
Baby Boomers are the only ones in our survey who are less than 80% confident they can use a mobile payment app.
Millennials are more likely than other generations to believe college education is the path to making good money.
Financial products different generations use the most
When it comes to financial products, it's clear that younger people are adapting more quickly than older Americans — specifically to mobile technology.
New financial products
Baby Boomers were the generation least likely to say they use online banks, investing apps, mobile payments, Buy Now/Pay Later (BNPL) services, and even peer-to-peer (P2P) payment apps, like Venmo and CashApp.
Only 49% of Baby Boomers said they use P2P payment services (like Venmo), compared to 78% of Millennials and 72% of Gen Z respondents. Likewise, only 15% of Baby Boomers said they use mobile payment apps like ApplePay. That's compared to more than half (56%) of Gen Z respondents.
Traditional financial products
With older financial habits, there's a big division as well. A resounding 83% of Boomers still like to pay with cash, but just 21% of Gen Z do the same. For personal checks, about 65% of Boomers say they still use them. That's compared to just 21% of Gen Z.
Age seems to be less of a factor when it comes to using professional financial advisors, although Gen X employs advisors the least at only 17% of respondents.
With legacy investment products, such as long-term savings and wealth-building tools, certificates of deposit (CDs) were still popular with 25% of Boomers, but just 7% of Gen Z reported using them.
Perhaps people are simply less likely to adjust to new technology and financial tools as they become available. Older generations seem to prefer to stick to what they know and feel comfortable using.
Is there a generational financial skills gap?
Next, we wanted to learn more about how confident each generation is in completing simple financial tasks. No one really likes to write a check or balance a budget, but do they know how?
Our survey found that 44% of Gen Z said they couldn't write a check, but just 5% of Boomers said the same. Comparatively, only 56% of Boomers believe they could confidently use Venmo. More than 80% of all other generations surveyed said they'd have no problem using the peer-to-peer payment service.
Financial literacy across generations
Does a person's generation make a difference in what they know about finances? We asked people how well they'd be able to answer intermediate financial questions, like what factors affect a credit score and the differences between traditional investing products.
The data made it clear that people as a whole are not very confident answering financial questions. When we look at the breakdown by generations, though, the differences are quite stark.
Just 10% of Gen Z said they know the difference between a 401(k), Roth IRA, and traditional IRA. And only one out of three people said they knew what goes into their credit score calculation. Just one in five people knew what an APR is and why it matters when considering any type of financial investment.
When it comes to knowledge about their individual financial situation, people are only slightly more confident.
Older generations seem to have a better grasp on financial topics. Of Boomer respondents, 82% say they know how much money they have in their checking account right now without looking at it, while just 52% of Gen Z answered that question with confidence.
This data shows a significant difference in the financial awareness of older adults compared to younger generations. Just a bit more than one in every three Gen Z respondents know what their current credit score is. That means many of them may not know if they can qualify for a loan or be able to open a credit card.
Opinions on traditional financial advice
Beyond basic facts, we also wanted to know about people's attitudes toward money. With TikTok doling out financial advice, do people still believe in traditional personal financial guidelines?
To find out, we asked our audience if they believe that "traditional financial advice" is still valuable and applicable to the modern world. Our findings indicate that while people follow much of this advice, there are some noticeable shifts in the way different generations view financial modeling.
One obvious difference is how different generations approach work. Surprisingly, older Americans were the least likely to agree that you'll be rewarded for showing loyalty to your employer.
When it comes to salary transparency, though, the data reversed: 73% of Boomers still believe that you shouldn't share your salary with coworkers, versus just 56% of Gen Z.
Also surprising: Most Millennials believe that a college education is still the path to making good money in a career. This could be due to a higher percentage of Boomers working in the trades.
Advice from an expert
Leela Varadharajan, M.S., MBA, CFP®
Finance instructor — College of Business
Oregon State University
How has financial advice changed today compared to a generation or two prior?

The financial advising landscape has experienced significant transformations over the years, largely driven by advancements in technology. In the past, financial advisors relied primarily on human-based advice, with limited access to digital solutions. However, recent years have witnessed a revolution in the field of financial advising with the emergence of financial software tools.

One of the major changes brought about by technology is the easy access to information through the internet and social media platforms. This accessibility has particularly benefited younger generations, empowering them with greater financial awareness and encouraging self-directed financial planning. The availability of educational resources online has enabled individuals to educate themselves about personal finance and make well-informed decisions.

However, along with these positive developments, there has been a rise in financial misinformation and scams. Many financial gurus and influencers exploit their social media presence to promote risky and questionable investments or unnecessarily expensive finance courses. These individuals often promise unrealistic financial gains if their dubious advice is followed. Consequently, financial advice found on the web can be conflicting and differentiating between legitimate and illegitimate information can be challenging. Certified financial advisors trained by the CFP Board become invaluable because they adhere to the CFP Board code of ethics and standards of conduct.

The global pandemic and economic turmoil have further underscored the importance of financial advice for individuals and families. The uncertainty and volatility of these times have prompted people to seek guidance and engage in holistic financial planning rather than solely focusing on asset management. More individuals now recognize the need to plan ahead and be well-prepared for economic surprises and unexpected events.

Furthermore, there has been a significant shift in financial advising towards understanding human attitudes and emotions. Advisors now acknowledge the significance of behavioral finance and psychology in guiding clients' financial decisions. Recognizing how emotions, biases, and attitudes influence the financial decision-making process has become a crucial aspect of providing effective advice. By incorporating the behavioral aspects of financial planning, advisors can help clients overcome common pitfalls, make rational decisions, and achieve their financial goals.

Moreover, technology has enabled financial advisors to incorporate financial software tools and platforms that facilitate comprehensive data analysis, modeling, and scenario planning. By leveraging these tools, advisors can create customized financial plans that consider individual circumstances, goals, and risk tolerance. This level of personalization enhances the value of financial advice and assists clients in making more informed decisions.

In summary, technology has played a pivotal role in transforming the financial advising landscape. The easy access to information through the internet and social media has increased financial awareness, while the pandemic has emphasized the importance of holistic financial planning. Understanding human behavior has become integral to providing effective advice, and financial software tools have enabled greater personalization and tailored guidance. As technology continues to advance, it is crucial to remain vigilant against misinformation. Qualified financial advisors are essential in overcoming misinformation and guiding financial planning on the right path. The role of financial advising is likely to evolve further, with an increased focus on combining technology-driven solutions with human expertise to deliver optimal outcomes for clients.
Tips for managing your money (for any generation)
For those looking to save money or find ways to make more, we've got a few suggestions for places to start:
Get good advice. Regardless of your generation, financial literacy is key. Do your own research to verify any advice before taking action, and consider consulting a financial advisor or planner for advice that's tailored to your situation.
Choose the right bank for you. If you're looking for a place to start, choosing the right bank for you is key in building relationships with financial institutions. Check out our list of the best banks to get you started.
Pick the right budgeting app for you. Budgeting apps are an easy first step into money management. Find the best budgeting app for your personal spending.
Methodology
FinanceBuzz surveyed 1,000 people on their financial habits and opinions, and then categorized responses by ages of respondents. We defined generations using Pew Research Center's generation definitions as follows:
Baby Boomers: Born 1946-1964
Gen X: Born 1965-1980
Millennials: Born 1981-1996
Gen Z: Born 1997 or later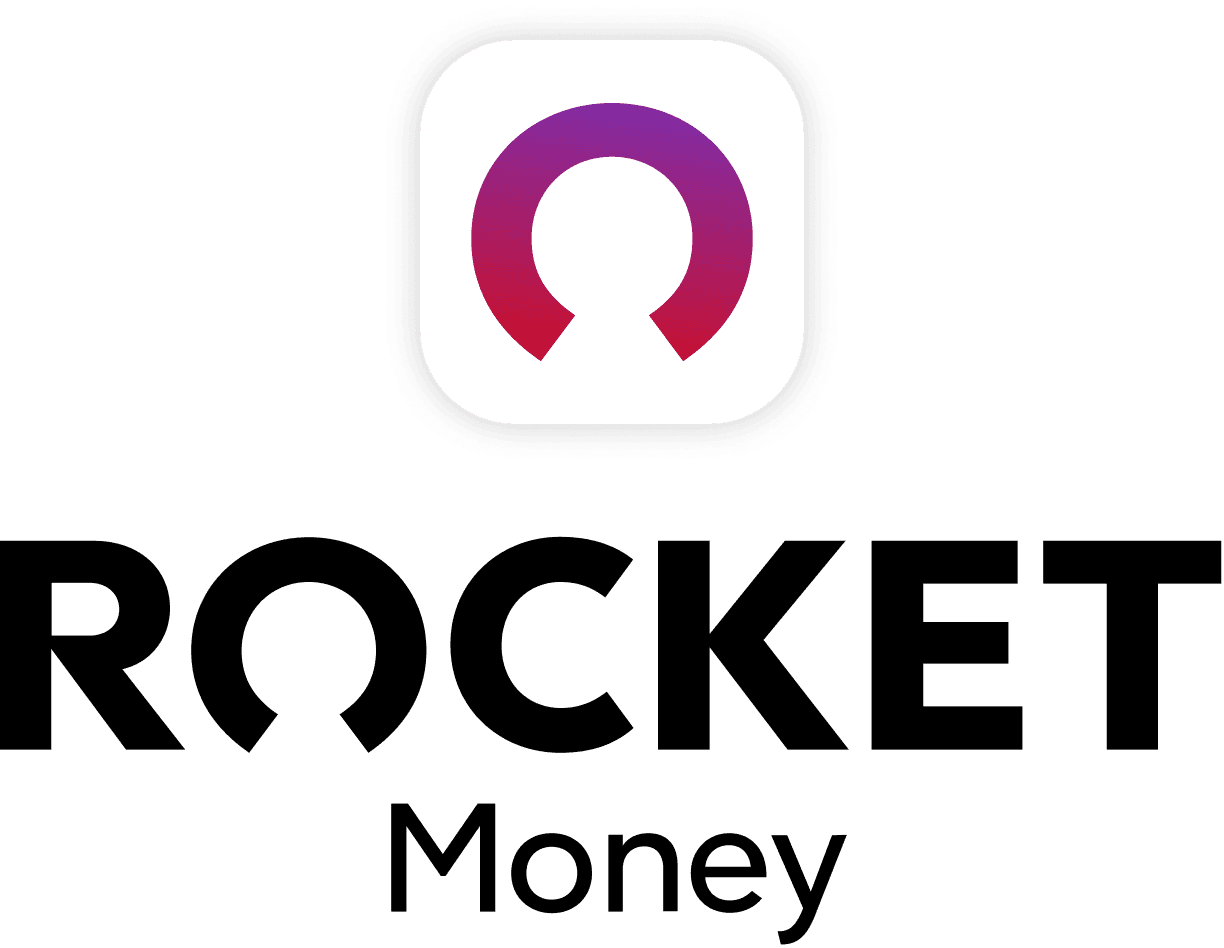 Rocket Money Benefits
Automatically find and cancel subscriptions
Slash your monthly phone, cable, and internet bills
Save an average of up to $720 a year