If you're looking to pad your bank account by finding ways to make money, you might consider supplementing your full-time income with a side hustle. The best side hustles offer an easy way to make money without having to search for a part-time job.
Even better, there are plenty of side hustle options to choose from. You can make money online with a blog, selling on Amazon, or even by watching videos. The choices for side gigs are endless and many can be quite lucrative — potentially earning you hundreds of dollars per month.
And you don't even have to go anywhere — you can work a side hustle straight from the comfort of your own home as long as you have a solid internet connection. To learn how to make extra money from home, let's take a look at our ten favorite ways work-from-home side gigs.
Featured side hustles
Earn Great Pay Working From Home
Free 3-class intro teaches you how to launch a bookkeeping business
Access the training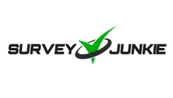 Earn Cash Taking Surveys
Join a community of 20M+ lifetime members who have been paid $76 million to date.
Sign up today

Find Paying Pet Care Jobs in Your Area
Connect with paying families looking for pet care. Full and part-time work available. Pay depends on region, family needs, and commitment level.
Sign up for Care.com now
10 legit ways to make money from home
Earn cash by watching dogs
If you love dogs and you're interested in picking up a side hustle that will allow you to stay close to home, consider becoming a pet sitter or a dog walker. 
How do pet sitting and dog walking work? 
Becoming a pet sitter or dog walker lets you hang out with furry friends and earn cash while you do so. It's a pretty good gig if you're an animal lover, and you may even be able to set your own schedule, depending on the clients you work with. 
How to get started with pet sitting and dog walking?
In the past, if you wanted to earn money pet sitting or walking dogs in your spare time, you'd have to market your services and build a client roster on your own. Fortunately, services like Rover and Care.com make it easier than ever to connect with clients looking for a trustworthy pet sitter or dog walker. 
How much can I earn as a pet sitter or dog walker?
According to Rover, pet sitters and dog walkers can earn up to $1,000 per month. However, the total amount you're likely to earn will depend on how much time you can put in and the number of clients you have.
Visit Care.com and complete your profile
Care.com Benefits
Website connects you with paying families looking for pet care
Pay depends on region, family needs, and commitment level
Search for full and part-time work with paying families
Get paid to write a blog
Blogging requires an upfront time investment, but if you have some spare time on your hands, you could learn how to start a successful blog and start making money online. It's a straightforward strategy to earn money on the side while working from anywhere.
How does blogging work?
You can make extra money while blogging about things you enjoy, such as travel, food, or fashion. The amount of money you can make depends on how many visitors come to your blog and what your monetization strategies are. Do you have an online course you can sell? Or a product that you create?
Here are some of the best ways to earn money as a blogger:
Affiliate marketing: If there are products and/or services you use, you can recommend them to other people and get paid for it. Companies can give you unique links to their products and services. As your visitors click on the links and make purchases, you get a cut of the profit.
Selling products/services: Your blog can be a hub for any products or services you want to sell. Outfit your website with shopping tools like Shopify or WooCommerce and direct your visitors to your online store with your blog posts.
Google ads: Putting ads on your website is a simple way to make your blog profitable. If your blog ads get clicks, you get paid. Google AdSense is one of the most popular tools for adding ads to a website.
Sponsored blog posts: As your blog becomes more popular and attracts more visitors, you can start getting paid by companies to create sponsored posts. Effectively, companies will pay you to talk about their products or services.
How do I get started with blogs?
One of the easiest ways to get your blog started is by using a web hosting company like HostGator. You can use HostGator to get a domain name, encrypted security, and a professional email address. Plus, plans start from only a few dollars a month.
How much can I earn as a blogger?
The sky's the limit with earning money from blogging. You could be earning a few hundred extra dollars a month or work your way up to hundreds of thousands of dollars a year if you turn it into your full-time job.
HostGator Benefits
Plans as low as $2.75/month
Web Hosting For Any Size Website
99% uptime guarantee
Easy Wordpress installs
Make money selling products on Amazon
If you have products you want to sell, you could try places like Craigslist, Etsy, or eBay. But you could also leverage the extensive Amazon marketplace to list your goods and start making money from home.
How does selling on Amazon work?
It's not hard to figure out how to sell items on Amazon, especially when you use a tool like Jungle Scout to guide you through the process.
Once you have something to sell, you can list it on Amazon where millions of users can find it and potentially buy it. Jungle Scout can help you home in on what you should be selling in any particular product niche. It helps you find products that will be the most profitable and then launch them when you're ready to sell.
You can also simplify your sales by using Amazon's fulfillment services. It'll pack and ship your items, plus handle customer service and returns.
How do I get started with selling on Amazon?
There's no monthly fee to create an individual plan on Amazon if you plan on selling fewer than 40 items per month. Or you can go with the professional plan for $39.99 per month and sell as many items as you want. Certain selling categories — such as fine art, jewelry, and electronics — are limited to professional plans.
How much can I earn by selling on Amazon?
As one of the world's largest online marketplaces, there's no limit on how much you can earn when you sell products on Amazon. With more than $160 billion in sales in 2018, there's a lot of space for a small business owner to grow. In fact, more than 50,000 small businesses earned more than $500,000 by selling on Amazon in 2018.
Managing your business expenses
Even home businesses have their expenses. Here's an excellent business credit card we recommend:
Ink Business Unlimited® Credit Card
This card offers unlimited 1.5% cash back on every purchase, so you're rewarded for every purchase. Its $0 annual fee makes it an affordable option, and its welcome offer allows you to earn $900 bonus cash back after you spend $6,000 on purchases in the first 3 months from account opening.
Another unique feature of this card is that it has a 0% intro APR for 12 months on purchases (then 18.49% - 24.49% Variable). Businesses and side hustles can be expensive to get up and running, and the intro APR can help you get started on the right foot (and you could earn the welcome offer for an extra boost).
Apply now for the Ink Business Unlimited® Credit Card
Find out more in our full Ink Business Unlimited credit card review.
Get paid to watch videos
If you like to watch TV to unwind, you might enjoy making money at home while you're doing it. With companies like Swagbucks, you can earn money by watching videos, taking surveys, and even completing your normal shopping.
How does it work to get paid to watch videos?
Brands pay companies like Swagbucks to get consumer insights about products and content. As a member, you watch videos, take surveys, use coupons, and shop. In return, you earn money for your activity.
How do I get started getting paid to watch videos?
It's free and simple to create an account with Swagbucks. You can sign up with a valid email address or by linking your Facebook account. 
How much can I earn while watching videos?
While watching videos with Swagbucks won't make you rich, it can be a good way to earn some extra cash in your spare time. Your earnings will vary depending on which activities you do. 
Swagbucks Benefits
Get a $5 bonus when you earn 2,500 Swagbucks in the first 60 days of opening your account
Earn gift cards for surfing the web and taking fun surveys
Over $200,000,000 paid out to members so far! That's 7,000 gift cards each day
Earn free gift cards to your favorite stores - Amazon, Target, Walmart, and more
Make money from receipts
If you buy groceries, you can turn your grocery store receipts into extra money while you're relaxing at home. Apps like Fetch Rewards allow you to scan any grocery store receipt and earn points for each one. 
How does making money from receipts work?
Companies like Fetch earn money from grocery stores whenever their users submit a receipt. In turn, Fetch pays you a small percentage of the profit.
You can use the Fetch mobile app to snap a photo of any grocery receipt, and you'll immediately receive points in your account. Points can be redeemed toward gift cards from popular stores and brands like iTunes, Hulu Plus, Google Play, and more.
How can I start making money from receipts?
Download the Fetch app through your phone's app store. Fetch is available on the App Store or Google Play. Then create a free account. You can typically use a referral code during sign-up to earn bonus rewards.
How much can I earn with receipts?
It varies by the app, but you can't earn cash with Fetch. You can, however, earn points that you can redeem for gift cards. You can typically redeem your points at a ratio of 1,000 points to $1. If you take advantage of special deals and promotions, you can quickly earn points equal to a dollar or two on many of your grocery receipts.
Earn money answering surveys
Online surveys and survey sites provide low-stress solutions to the question of how to make money from home or anywhere else. You can access a site like Survey Junkie from wherever you have internet access. On your computer, cell phone, or tablet — whichever works best for you.
How does earning money with surveys work?
Survey sites typically have you answer some questions as you complete your profile during the sign-up process. This gives them an idea of your interests and what kinds of surveys they can send you.
For Survey Junkie, you'll have to first complete profile questionnaires and then the company can match you to relevant surveys. Each survey takes about 15 minutes to complete. You'll earn points for every survey you complete, but how many points you earn will depend on the survey and its complexity.
Once you've accrued 500 points, you can cash them out for $5 in rewards. Points can be redeemed for gift cards or even PayPal dollars.
How do I get started earning money with surveys?
Many survey sites can be accessed by a computer or smartphone that has internet access. You can create a free SurveyJunkie account on its website or mobile app and then start taking surveys.
How much can I earn by answering surveys?
Taking surveys isn't a way to get rich quick, but you can earn extra cash while you're at home. Surveys on Survey Junkie will vary depending on length required, but a 20- to 25-minute survey could pay around $1.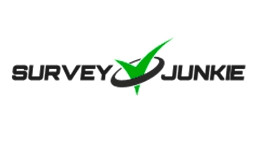 SurveyJunkie Benefits
Over $55,000 paid to members daily
Earn up to $130 a month taking 4 or more surveys daily
$76 million paid out to date
20M+ lifetime members and BBB accreditation
Get started with cashback apps
Imagine being able to save money on purchases you'd likely be making anyway. With the right cashback app, you can do just that. Two of the most popular cashback apps out there are Rakuten and Ibotta.
How does earning money with cashback apps work?
Earning money with cashback apps is generally pretty simple. Depending on the cashback app, you might be able to earn cashback rewards on certain purchases when you shop online or in-store with an eligible retailer.
How do I start earning money with cashback apps?
To get started with Ibotta, simply register for an account on the company website. You'll need to input some basic info to create an account, including your name, email, zip code, and a password. You also have the option to sign up with your Facebook or Google account if you choose.
How much can you earn with a cashback app?
The amount of cash back you can earn with Ibotta will vary, depending on how often you redeem offers through the app. You also have the option to earn a $30 referral bonus each time you refer three friends. There's no limit to how many friends you can refer.
Sell your skills and services
Can you provide freelance writing, graphic design, social media, or virtual assistant services? Do you have experience with online tutoring, transcription, or data entry? If so, there's probably a market for your services.
Companies like Fiverr and Upwork provide a platform for freelancers to market themselves and their skills to people who may be interested. If your talents can be done remotely, you may not even have to leave the house and you could even set your own schedule.
How does it work to sell my skills and services?
Typically, freelancing platforms allow you to build a profile and connect with potential clients. Some may allow you to submit proposals or pitches to clients directly, while others allow clients to reach out to you if your experience seems like a fit for their needs.
How do I get started selling my skills and services?
The first step is choosing a platform to sell your skills and services, and the right one for you will depend upon your skillset. For instance, if you're interested in transcriptionist opportunities, Upwork could be a good option. If teaching is more your speed, VIPKid might be the right choice.
Once you've found a platform that's a fit, the next step is creating an account. In many cases, it's free to open an account with certain platforms, and the signup process is simple. You'll often just need to meet some basic requirements, including having a valid email address. Though some platforms, like VIPKid, may have a more extensive application process.
How much can I earn selling my skills and services?
Since many services allow you to set your own prices, you could potentially earn as much as your skills and services allow you to. The earning potential varies for freelancing professionals — some earn a full-time income while others simply freelance to make some extra money on the side.
Rent out your car for cash
Renting out your house through services like Airbnb is a common side hustle, but did you know that there are other things you can rent out to make quick cash? Like your car?
If you live near reliable public transportation or don't use your car on the weekends, you can turn your vehicle into a passive income machine by listing it on Turo. It's a proven method for making extra income, and it's available in over 5,500 cities around the world.
How does renting out your car work?
With Turo, you list your car as available for daily rentals. Tourists or locals in need of a rental car can select your vehicle, and you'll receive up to 90% of the trip's price.
Turo handles all the hard work for you. The company sets the price on your car based on market conditions (but you can always manually change it if you wish), and Turo provides owners with up to $750,000 million in liability insurance.
How do I get started with renting out my car?
It's free to list your car on Turo. Just create an account and follow the prompts to get started. You can post a description of your vehicle and photos, plus potentially attract more customers by offering weekly or monthly discounts.
How much can I earn by renting out my car?
According to Turo, owners who list their cars on the site earn an average of $706 per month. How much you make depends on your location, your car's make and model, and how often you make it available for rentals.
For example, a 2018 Mitsubishi Mirage — a small compact car — rented out for 15 days a month could make up to $362 per month. By contrast, a 2018 Tesla Model X rented out for just 10 days a month could make up to $2,004 per month. To find out how much you could earn, use Turo's Carculator.
Have fun (and earn money) playing online sweepstakes
Sweepstakes sites provide legitimate ways to pass the time and earn awesome prizes (including cash) along the way. PrizeGrab is one such online sweepstakes site. You can enter to win cash, gift cards, and even merchandise such as TVs and home appliances.
How do online sweepstakes work?
With PrizeGrab, you select a prize you're interested in and click on it to enter. Winners are randomly selected through PrizeGrab's system and are notified via email.
PrizeGrabbers can earn points by entering prizes and returning to the site on consecutive days. As you accrue more points, you can get larger prize opportunities.
How do I get started with online sweepstakes?
To get started, you need to create a free PrizeGrab account by either providing your email address or connecting your Facebook account. Once you sign up, you begin entering prize drawings with a single click.
How much can I earn with online sweepstakes?
Prizes on PrizeGrab range from $10 Starbucks gift cards to $10,000 cash giveaways.
PrizeGrab Benefits
You could win $10,000!
More than $2,000,000 in cash and prizes awarded to winners
Create your account in less than 1 minute and enter to win!
The bottom line on how to make extra money from home
As you can see, there is a lot of variety in these work-from-home jobs. You could be a freelance writer or hang out on your couch taking surveys. Regardless, all these side gig opportunities can help you make some extra money without leaving your house. As an added bonus, these are all legitimate sources of side income, so you don't have to worry about looking out for scams.
If you have a bit of free time while you're at home, here's how you can get started making extra income:
Walk dogs and pet sit to earn up to $1,000 a month.
Create a blogging website with HostGator to kickstart your million-dollar blog idea.
Sell products on Amazon and become the next $500,000 online business.
Watch videos and complete surveys with Swagbucks to earn up to $20 per day.
Scan your grocery receipts with Fetch to save money on each grocery trip.
Completing three or more surveys a day on Survey Junkie can earn you as much as $100 a month.
Earn money when you shop with cashback apps.
Market your skills on a freelance platform and start a lucrative side gig.
List your car on Turo and make over $700 per month.
Create an account with PrizeGrab and win up to $10,000.
And if you're looking to supercharge your income — here's how you can make $100 per day or even $10,000 per month.