After reviewing over 8,000 applications for the Ice Cream Flavor Evaluation Specialist position at FinanceBuzz, we've chosen the perfect person to give us the "scoop" on which ice cream flavors are worth spending your hard-earned money on. The competition was intense with many amazing applicants, however, the FinanceBuzz team found someone whose passion for ice cream truly stands out.
We are excited to announce that Amy Dwyer of Westborough, Massachusetts, has been selected as the newest member of the FinanceBuzz team, tasked with taste testing 50 flavors of Ben & Jerry's over the next year.
"Our team wants to thank every one of the more than 8,000 people who applied for this position for sharing their passion for ice cream with us," said Tracy Odell, VP of Content at FinanceBuzz. "Amy's application really stood out because her love of ice cream is central to so many aspects of her life including her business, family traditions, and even the car she drives."
Outside of her new side hustle, Amy is a real estate agent with Keller Williams Boston Metrowest where she has made her love of ice cream part of her professional identity. Amy's business branding is "Giving You the Scoop on Real Estate" and her business logo combines ice cream and real estate.
Amy's love of ice cream extends beyond her profession to include her family. A tradition they've dubbed "Ice Cream Wednesday" has the whole family tasting new ice cream each week and rating cones on a 1-to-5 scale. For the last 10 years, ice cream has been the inspiration for summer vacations and road trips with her children, boyfriend, and friends. Amy's goal is to sample ice cream in all 50 states — so far she's hit 40, just 10 more to go.
Two years ago she bought her dream car, a 1971 VW bug convertible that she's outfitted with a vanity license plate that reads "SNDE'' because, as she put it, "It's the perfect car to take for a 'sundae' drive."

"I am thrilled to share my passion for ice cream with others as an Ice Cream Flavor Evaluation Specialist," said Amy Dwyer. "I'm looking forward to diversifying my palate to include flavors like Oat of This Swirled, Urban Bourbon, and Red, White and Blueberry. Coffee Coffee BuzzBuzzBuzz sounds like a great excuse to have ice cream for breakfast."
The FinanceBuzz team welcomes Amy and we look forward to collaborating on this ice cream journey together over the next year! Bookmark this page to read Amy's ice cream reviews.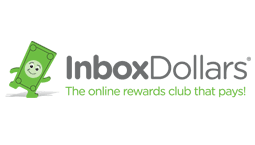 Inbox Dollars Benefits
Get a $5 bonus when you register with your email
You could earn money by taking surveys or making online searches
Over $80 million paid to members so far - how much can you earn?