It's tax season, so you might have heard a lot of advice about what you should do with your tax refund. Many of the experts offering such guidance probably have suggested saving the money.
But if you've worked hard on improving your finances and find yourself in good financial health, you might want to spend your extra money on something fun. And that is OK.
You can boost your bank account later in the year. For now, you deserve a reward after all that effort. Following are some of the best ways to treat yourself.
Taking a weekend getaway or a longer vacation
After a year of working to improve your wealth, a getaway can provide a much-needed break from reality. Spend that extra money taking time for yourself or treating your family to a vacation.
Purchasing an experience often leads to more satisfaction than buying material goods, research has found. With a vacation, you will build memories that last a lifetime. Then, you can return to your job feeling refreshed and ready to work.
Buying a new TV
TVs are a common tax-refund purchase. Whether upgrading your old set or adding another, a TV can provide unlimited entertainment.
If you find a model for a great price, you might even have some money left over to spend on something else on this list.
Upgrading your phone
Upgrading to the newest phone model is not always necessary, but chances are you'll make the move at some point. Using your tax refund to pay for the phone now might make sense.
For example, you might discover a deal that makes this a good time to switch plans or carriers. Another carrier might have a more affordable option that will save you as much as you spend on the upgrade.
Going to the spa
A day at the spa can rejuvenate you and ease tense muscles. This is a great idea if your work involves physical labor, but massages benefit almost everyone.
Most spas offer other services too. You can treat yourself to a facial or body treatment. Some also provide manicures and hairstyling.
Taking a trip to the spa is often more fun when you bring along a friend. So, you might want to spend some of your refund to help a loved one enjoy the experience with you.
Take a class at a university or community college
You can invest your tax refund in yourself by taking a college class. Some classes can increase earning potential, but there's nothing wrong with taking a class just for fun.
Browse catalogs online or at your local community college to find something that interests you.
Shop for clothes
Some people put their refund toward new work clothing or casual attire. You can go on a full-blown shopping spree or purchase just a few items. You might decide to treat the kids to a new wardrobe while you're at it.
Maybe you've been eyeing a new designer item but haven't wanted to splurge. If your financial situation allows, there's no shame in treating yourself. High-quality clothing and accessories typically last longer. So, sometimes the purchase is well worth the money.
Put the money toward a favorite hobby
Putting your money toward something you love is a great way to spend your refund. You can take a class to further your skills or buy more supplies.
You may even decide to invest in turning your hobby into a side hustle. But if you just want to book a golf retreat or stock up on paints, that's OK too.
Pro tip: Feeling guilty at the thought of spending your refund? Then, make a compromise. Spend half on yourself and put the other half toward getting out of your debts.
Buy fitness gear or a gym membership
Going to the gym is a great way to get in shape. It also allows you to get out of the house and meet new people.
Gyms often offer perks you won't find at home. You'll have access to more equipment, can take classes, and might even decide to work with a personal trainer.
If you would rather exercise at home, you can always purchase fitness gear. You'll find a wide variety of exercise routines online that you can do without ever leaving the house.
Give the money to charity
You might choose to give your refund money to a cause or to those less fortunate than you.
If you want to help your own community, you can contribute to local food banks, purchase supplies for a school, or simply help out a loved one.
Donating to charity might even reduce your tax bill next year. So, make sure you keep receipts.
Buy a bike
Riding a bike is great exercise and can give you a reason to enjoy the outdoors.
Some bikes cost more than others. Having the extra money from your tax refund will allow you to purchase one you otherwise might not be able to afford.
If your refund is big enough, you can even purchase bikes for the entire family so you can ride them together. This can increase your quality time together and provide benefits throughout the entire year.
It doesn't cost anything to ride a bike, so you might even save on entertainment expenses.
Bottom line
Making smart financial decisions doesn't mean you can never spend money on fun activities or new wants.
So, spend your money wisely, but consider that could mean spending it on something for yourself rather than for your bank account. Sometimes, you need a break to relax and just enjoy life.
You'll probably discover that making good financial decisions is much easier if you take a step back once in a while. Remember, you can always find new ways to save more money throughout the rest of the year.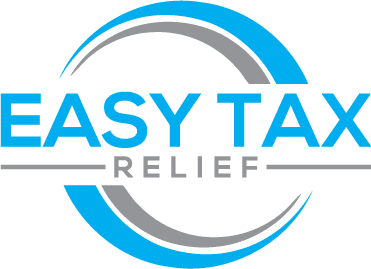 Easy Tax Relief Benefits
Eliminate your tax debt
Potentially reduce the amount you owe
Stop wage garnishments and bank levies
Communicates with the IRS on your behalf