More companies are deciding to beef up their parental leave packages to be competitive when recruiting new employees and hanging on to existing talent. The change is being noticed by parents and would-be parents who are trying to find support for parental leave, child care, and other family dynamics. It's also good practice as companies are finding that job seekers are looking for employers that offer a better work/life balance.
Check out some of the companies that are updating their policies to be more family friendly for their employees.
DocuSign
DocuSign offers at least six months of paid leave for parents who work for the digital signature and online documents company. They also include Employee Resources Groups for parents as part of their goal to create a more inclusive workplace. And some roles allow for employees to work from home or within a flexible schedule, which may make days easier for parents.
Google
The tech giant recently announced that it was increasing its paid family leave. Now, parents can get 18 to 24 weeks off depending on their circumstances to care for a new addition to their family. Google also said it would increase vacation time as well, so employees will have more days to take off to spend time with their kids.
Netflix
The streaming service allows parents to take four to eight months of leave, stating on their website that their parental leave policy is to "take care of your baby and yourself." Netflix also offers "family forming" benefits to help potential parents with fertility, surrogacy, and adoption.
Etsy
The e-commerce site, Etsy, gives their employees a generous 26 weeks of paid parental leave after the birth or adoption of a child. The policy also offers flexibility if they don't want to take it immediately. Instead, parents can use that time as needed over the course of two years to care for an addition to their family.
Twitter
Twitter gives their employees 20 weeks of paid parental leave. The company also offers quarterly roundtables for parents-to-be and those who are on leave caring for their new additions, as well as mentor programs for new parents.
American Express
The credit card company offers salaried employees 20 weeks of paid parental leave for birth, adoption, or surrogacy. Birthing parents may also be eligible for additional time off if it's medically necessary. Employees may also be granted up to 20 days of back-up child care for each child of an employee if it's needed. They also have programs specifically for expecting parents as well, providing them with health care resources.
Square
Like other tech companies on this list, Square also has a generous benefits package for new parents. The company allows 16 weeks of paid time off for parents of newborns as well as adopted or fostered children, and they can spread that time out instead of taking it all at once. Square also has a generous vacation policy, meaning you can take extra time off to spend with your family as needed.
Pinterest
Pinterest recently announced changes to its parental leave policy, including additional weeks off for parents who may have to care for a child in a neonatal intensive care unit. Parents can now take off a minimum of 20 weeks with additional weeks based on circumstances. Adoptive parents can qualify for up to $10,000 in monetary assistance, and the company also provides support for IVF and egg freezing procedures.
Snap Inc.
The company behind Snapchat provides its working parents with several benefits. It offers 20 weeks off with full pay for the birthing parent employee. Up to eight weeks of fully paid leave is also given to an employee whose partner has given birth. Benefits are also extended for adoption, surrogacy, or fertility treatments. And Snapchat also provides back-up child care coverage for parents who may find themselves in a bind.
Microsoft
Microsoft's parental leave policy includes 20 weeks of paid time off for the birthing parent. In families that are adopting or fostering, 12 weeks are offered. The company also provides assistance with adoption, child care, and back-up care. And if you've been building up a savings account for your child's college education, Microsoft can help you work through the financial process for higher education.
Adobe
Family leave policy at Adobe has recently been strengthened. Primary caregivers can receive 16 weeks off with an additional 10 weeks depending on certain criteria. The company allows for up to 12 weeks to care for an immediate family member due to a health condition. And when you're ready to return to work, Adobe has a Welcome Back program to ease workers back in after an extended leave.
Bottom line
The Family and Medical Leave Act, passed in the U.S. in 1993, allows parents to take up to 12 weeks of unpaid leave for care for a newborn child. But there is no paid federal family leave policy, and the FMLA only covers companies with more than 50 employees.
Figuring out the right financial moves for parents-to-be can be difficult. However, as companies try to compete for talent, they are increasingly adding parental benefits to attract and retain employees.

As you search for the best job for you, it may be a good idea to consider a company's job benefits for parents as part of your overall employee compensation package.

Search Over 80,000 Care and Service-Related Jobs
Connect with paying families looking for care and service-related work. Available jobs include child care, tutoring, senior care, pet care, and housekeeping.
Sign up for Care.com now
Earn Great Pay Working From Home
Free 3-class intro teaches you how to launch a bookkeeping business
Access the training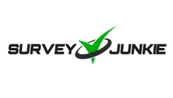 Earn Cash Taking Surveys
Join a community of 20M+ lifetime members who have been paid $76 million to date.
Sign up today