Bringing home your new child is a stressful and challenging time, especially if — like most of us — you're not a millionaire. Depending on where you live and work, you may face a big pay cut while on leave, or you might not even be paid at all. Dealing with these income shortages is especially tough because your expenses are likely increasing now that you have a larger family.
The good news is that there are still plenty of options for making money on maternity leave. It probably won't be enough to replace your regular job, but if you've got some extra time on your hands while you're caring for your new child, it could be a good way to stay busy and earn some extra money at the same time.
How to make money on maternity leave
There are lots of ways to earn extra cash, but as a new parent, certain ones are better than others.
You'll likely want something that can be done remotely, with limited travel, or at home since you'll be caring for your new family member. It's a good idea to choose something that's flexible and doesn't require you to do something at a certain time, otherwise, your infant may need to be fed or need a diaper change right as you're about to hop on an important zoom call.
Seeking out a high-paying side hustle could also help you maximize your income in whatever amount of time you do have available. And you never know, it could turn into a full-time job.
Here are some of the best side hustles that fall into these categories and are worth exploring:
Freelance writing
If you're handy with words, there are a lot of people out there willing to pay you money to write things for them. Freelance writing can be many different things, such as writing journalism articles for newspapers and magazines, writing "content" (blog posts and other articles) for websites, or even creating white papers and website copy for businesses. Sites such as Upwork make it easy to get started as a freelance writer, but you'll earn more money by finding clients yourself.
Affiliate marketing
Many social media influencers and bloggers make a tidy living through affiliate marketing. To do this, you gain a following with your own blog articles or social media posts and include special links back to certain products. You'll need to add disclaimers to these links so people are aware it's an affiliate link. If anyone clicks on them and makes a purchase, you'll earn a cut of the amount.
Virtual assisting
Virtual assistants help small businesses, individual bloggers, and other freelancers with routine tasks such as researching information for articles, scheduling interviews, sending follow-up emails, or any number of things. It's especially good if you want a close working relationship with someone, and it's easy to get started.
Transcribing
If you're a fast typist (or you want to become one), there are lots of money-making opportunities with transcription sites. The client will send you an audio file, you type up an accurate transcript, send it back, and get paid. It's an especially easy and flexible way to earn money if you don't mind digital grunt work. You don't need anything to get started other than a computer and headset, but a cheap foot pedal can help speed things up and boost your income.
Selling crafts
If you're good with crafts, consider making things and selling them in person or online through websites like Etsy. This requires a lot of honesty and careful analysis regarding how much time and effort you put in versus what you get in return. You might be a great knitter, for example, but if someone offers to pay you $100 for a custom afghan and it would cost $50 in materials and take 25 hours to make, it might not be worth it.
Creating an online course
If people have ever asked you to teach them something because they valued your skills, it might be worth creating a series of high-quality videos that you could use to create and sell your own online course. There are many places like Udemy where you can easily upload video courses, or you can create your own more professional version through sites like Teachable.
Participating in surveys and focus groups
Many brands and marketers are willing to pay you for your opinion, and filling out surveys in the few moments you have throughout the day could be a good way to earn a small amount of extra money. Survey sites like Survey Junkie, Branded Surveys, Swagbucks are a great way to find these opportunities.
Although taking online surveys won't make you a lot of money, every little bit helps, and surveys typically don't take long to complete. If you can qualify for any digital or one-on-one focus groups, however, you'll earn even more. 
Selling printables
If you're a natural-born organizer and designer, creating printables that you sell online is a very easy way to make passive income. People are always looking for specific planners, checklists, organizers, to-do lists, etc.
If you create these things for certain niches, such as gardening, finances, games, family activities, pets, etc., you'll be well on your way to success. These are easy to create and list online on websites such as Etsy, and they make a good source of passive income.
Managing someone's social media
Another work-from-home job option is social media management. Similar to being a virtual assistant, managing social media pages and profiles for small businesses, bloggers, influencers, and brands could be a good way to earn extra money while caring for your child. Keep in mind that it's more challenging than managing a personal account, and remember to log out of your client's profile before you start posting on your own.
Tutoring
There are plenty of students who need help learning the skills you already know, even if it's something you take for granted like the English language or simple mathematics. You can find students in person or online through all kinds of websites such as VIPKid, Italki, Care.com, and more.
If you'll be tutoring someone live you'll need to make sure they're OK with any interruptions in case your child needs assistance, but you can also offer support and feedback via email or chat as well.
Proofreading and editing
If you notice grammatical mistakes or other errors as you're reading things, chances are someone will be willing to pay you to check their work. As with with freelance writing, there are all kinds of opportunities out there for fact-checkers, editors, proofreaders, and more.
Housesitting and petsitting
If you can take your child with you, find a temporary caregiver, or (safely) allow pets into your home, housesitting or petsitting could be a great way to earn extra money. There are lots of websites such as Rover, Wag!, Care.com, and more where you can list your services, or you can post in local community groups on social media.
Writing ebooks
If you've ever dreamed about writing your own book, now might be the perfect chance (until you're an empty nester, that is). The market is flooded with e-books these days, but if you're a good storyteller and you know how to market yourself, you may be able to make money online.
Cashback apps
One simple way to earn money at the grocery store and other retailers is by using a cashback app. Some have offers you need to select while shopping, whereas others let you scan any receipt for points. You can typically redeem your points for gift cards from retailers such as Amazon or you may be able to redeem points using PayPal.
Some popular options include:
Tip
Selling clothing on eBay and other sales sites could also bring in some extra income — and gives you an outlet for selling those baby clothes your little one has outgrown.
How to manage money on maternity leave
Here are some other ideas that may help you stretch the dollars that you're earning during your unpaid maternity leave even further:
Remember to take care of yourself
It's easy to get stressed out and lost in the hustle with earning money and caring for your new baby, but it's also good to take time for your own mental and physical well-being. Self-care isn't just a nice thought; it's an investment in your ability to take care of your family too.
Know your rights under state law
Certain states have passed laws to make things easier on new parents. This might be a state-sponsored paid parental leave program or a rule requiring more employers to offer benefits. Either way, look up what your state offers for maternity pay so you can be sure you're getting everything you're owed.
Know your rights under federal law
The Family and Medical Leave Act requires certain employers to allow you up to 12 weeks of unpaid parental leave without firing you. About 56% of workers qualify for this benefit. Make sure you know whether you do or not. If you're fired because you took leave, it could mean the difference between being able to sue your employer or not.
Know what employer-provided benefits you have, if any
As your due date approaches and before you take family leave, it's important to chat with your employer about any benefits you qualify for and to let them know your parental leave plans. If you have an employee handbook, it's a good idea to highlight any relevant pages.
Buy short-term disability insurance before you're pregnant
If you're planning a pregnancy and your workplace doesn't offer short-term disability insurance, it's a good idea to purchase it in advance to help make up the difference while you're not working. Pregnancy is considered a pre-existing condition so you'll need to have it in place before you get pregnant.
Set up a parental leave budget
Setting up a budget (also known as a "spending plan") can help you ensure you make ends meet while you're on leave. A budget lets you know exactly how much extra you need to earn because you know exactly how much you'll have to spend.
You could also use a budget to help you save money during your or your spouse's pregnancy. It can be tough to know the costs you'll face during your leave beforehand. Even so, it's a good idea to get a target that you can adjust later as needed. It might also give you ideas for things you could cut like subscriptions you're not watching.
Look into community and governmental assistance programs
Programs such as WIC (Women, Infants, and Children) were meant to support new families with healthy food. You can also look into food banks or other community support options which you can get help locating through calling or visiting 211.org. Don't be shy about using these support options — they're meant for you, after all.
Tip
Friends and family may also be willing to provide child care or other assistance.
Avoid multi-level marketing schemes (MLMs)
Frazzled parents in need of extra money are common targets of MLMs such as Lularoe and Herbalife. They're (relatively) easy to get into, offer a seemingly supportive community to join, and a potentially infinite amount of income — until you learn that 99% of people actually end up losing money in them, according to an FTC study. Although tempting, it's best to avoid them.
FAQs
How can a pregnant woman earn money?
Aside from your normal job (if it's compatible with your pregnancy), the easiest way for a pregnant woman to earn money is by doing side gigs or starting a side hustle. Look for ones that can be done remotely and flexibly on your own time because you'll be balancing the needs of your newborn as well.
How does maternity leave work?
Most new parents find a way to cobble together a patchwork of programs and options for them to stay home with their new child for a short period of time after they bring them home. This could include paid leave from short-term disability benefits or sick days and vacation allowances, or personal savings.
It could also include unpaid leave through state and federal programs that essentially reserve your job for you, without pay, until you return within a certain period of time.
How will maternity leave affect my credit?
Taking maternity leave doesn't have any direct impact on your credit. It's not something that credit bureaus keep track of on your credit report. However, if you miss any payments on your bills, that missed payment could show up on your credit report and hurt your credit score.
Bottom line
Caring for a new family member isn't always easy, especially if you're short on funds because you don't have paid time off for paternity leave. Luckily, there are many opportunities when it comes to how to make money on parental leave while caring for your new child. It'll be tough, but remember to extend yourself some grace. You're doing the best you can, and you deserve it.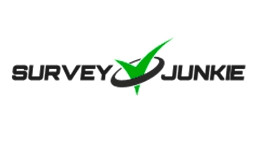 SurveyJunkie Benefits
Over $55,000 paid to members daily
Earn up to $130 a month taking 4 or more surveys daily
$76 million paid out to date
20M+ lifetime members and BBB accreditation