If money is tight, or you're just looking for some new budgeting hacks, your local dollar store is a great place to start.
Dollar stores sometimes get a bad rap as having subpar products, but there are plenty of dollar store buys that go above and beyond when it comes to quality. And they can help your paycheck stretch a bit further.
We've put together a list of 15 items you can — and should — feel safe purchasing at your local dollar store.
Gift wrap
If you're planning to give a lot of gifts this year, heading to your local dollar store is a great way to save money on wrapping.
While most dollar stores have gift-wrapping sections, those looking to shop from home can also check out Family Dollar's online selection for deals on packs of gift bags, tissue paper, bows, and more.
Pens, pencils, and erasers
If you're looking to stock up on writing supplies, skip out on a trip to the office store and head to the dollar store instead.
You can get great deals on pens, pencils, erasers, and other writing tools — like Dollar Tree's 16-pack of No. 2 pencils — for $1.25.
Keep in mind that if you buy online from Family Dollar or Dollar Tree, the stores may require you to buy some of their hot deals in bulk.
Loose-leaf paper
Sticking with the office supply theme, you can also score great deals on paper at dollar stores, including construction paper, poster boards, and loose-leaf paper. Dollar Tree offers a pack with 150 pages for $1.25.
This is one of the online deals that requires customers to buy several packs to get the low price. The minimum is six, but buying in bulk can help you save cash as well. This deal will give customers 900 pieces of paper for just $7.50.
Plastic party supplies
If you're planning a party, dollar stores are a great spot to stock up on plastic utensils. At Family Dollar, you can score a 48-pack of cutlery for $1. And they come in pretty much every color you can think of, too, just in case your party has a theme.
Other party necessities — like plates, napkins, and cups — are also great dollar-store buys.
Pain relievers
Those two-packs of pain relievers, like Advil and Tylenol, can really come in handy when you're on the go. Dollar Tree sells boxes of three of each brand for just $1.25.
This is another purchase where the dollar store makes you buy in bulk when purchasing online. But it can be worth it if you get the occasional headache and sore back and like to take these packs with you when you are on the go.
Deodorant
It's a common misconception that you can't get well-known brands at dollar stores. Dollar Tree has popular deodorant brands like Old Spice, Secret, Speed Stick, and Suave, and offers all of them at typical dollar-store bargain prices.
Cotton balls or swabs
If you head to your local drug or grocery store, the price of cotton balls and swabs tends to be much higher than the typical $1 to $1.25 you'll be paying at the dollar store for the same-size — or an even bigger — bag.
If you use these products regularly to clear your ears or wash your face, shopping for them at the dollar store is a great way to save cash.
Wine glasses
Dollar store wine glasses are nothing to turn your nose up at, especially if you're hosting an outdoor soirée of some sort and serving drinks.
Dollar Tree has a massive array of wine and champagne glasses available, from standard flutes to stemless and bachelorette-themed glasses — and they're all $1.25 per glass.
Picture frames
Dollar stores tend to carry picture frames of all shapes and sizes. With the exception of extremely expensive artwork, you can probably find a frame to fit any need you may have.
Dollar Tree has a huge selection in your typical photo sizes, as well as document frames, collage frames, and more.
Crepe paper and party decor
We've already established that dollar stores are a go-to spot when you're planning a party, and that rings true for decor as well.
Family Dollar has quite the selection of crepe paper, balloons, birthday banners, and even piñatas (though those will cost a bit more than a dollar) to meet your party needs.
Vases
When you've got some beautiful, fresh flowers to put on display, the flowers are really the star of the show anyway. So, no one is going to fault you for cutting costs by hitting up the dollar store for a vase.
And, like glassware, you'll likely find that your local dollar store has a large selection to choose from. Dollar Tree offers everything from thin cylinder vases to glass floral bowls to decorate mason jars.
Sponges
You'll likely find good deals on cleaning supplies in general at your local dollar store, and that includes sponges, rags, and other items used to tidy up.
Dollar Tree has a surprisingly large selection of sponges to choose from and even carries trusted cleaning brands like Brillo.
Coffee filters
If you're a coffee drinker, coffee filters can be the perfect item to buy in bulk: They'll never go bad and you'll need them every day.
Family Dollar has a great deal on a 150-pack of filters for just $1.65. It is an item that the store requires customers to buy in bulk, however.
Plastic food bags
Dollar stores also offer cheap food storage solutions. Dollar Tree offers large bargains on zipper-seal bags of all shapes and sizes.
And if you'd prefer plastic snack containers, there are plenty of options in that department as well.
Flip-flops
If you ever need to buy flip-flops in bulk — perhaps for a family vacation or a wedding on the beach — Dollar Tree is the place to do it.
The company also has a huge selection of flip-flops available for bulk buys in its online store — and they come to just $1.25 per pair.
Bottom line
There are some products and brand names that you won't see at your local dollar store. Still, these shops are generally a great option if you're looking for ways to grow your wealth.
In addition to all the home, cleaning, and party goods listed here, dollar stores also tend to have great holiday-themed selections, a large array of cheap food items, and pantry staples like baking oils or flour. A dollar store visit is surely worth the trip.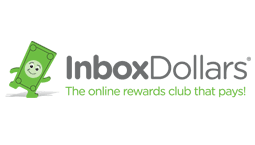 Inbox Dollars Benefits
Get a $5 bonus when you register with your email
You could earn money by taking surveys or making online searches
Over $80 million paid to members so far - how much can you earn?