According to a Yahoo News study from last year, 66% of American workers worry they might tear through their retirement funds too fast once they leave the workforce. 
That's a valid concern, especially since the amount of money you need to retire depends on hard-to-predict factors like your health, medical costs, and ability to supplement your income.
However, a few key financial metrics can signal that your savings could stretch a lot further than you realize. 
Here are eight signs that you're in good financial shape and find out if you can scratch retirement off your list of things to worry about.
You have little to no credit card debt
If you don't have any consumer debt or if you have a solid plan to pay off your credit cards before retirement, you're in a much better position than most American workers. 
That's because the average American has at least three credit cards with a little more than $5,000 of debt.
Credit cards' high interest rates and brutal late fees can cause consumer debt to spiral out of control as soon as you miss a payment. And once you're retired, you can't afford to waste money paying down expensive debts. 
If you don't have any credit card debt, try to keep it that way. If you do, you can downsize your retirement worries if you crush your debt now.
You live in a low-cost area
The amount of money you can afford to save while working and spend once retired depends in large part on where in the country you live. 
For instance, your paycheck won't stretch nearly as far in California's Bay Area as it would in a state like Mississippi, Iowa, or Ohio.
If you're nearing retirement and live in a high-cost-of-living area like New York City or San Francisco, think about downsizing and relocating. Your retirement savings will stretch much further in a cheaper area.
You've paid off your house
In 2020, almost 40% of all American homeowners had paid off their homes. If you're part of that lucky number, you're on track to a better retirement than the other 60%. 
Even if you haven't saved as much, you won't have to worry about paying off mortgage debt far into retirement. Plus, depending on the state of the housing market when you retire, your paid-off home could turn into a useful nest egg down the road.
You plan to work after retirement
Whether you're worried about being bored once you retire or you want to supplement your savings with extra cash, it's smart to plan on working a side gig or two after retiring. 
In combination with your Social Security payments, the income you get from a side hustle can push back the date when you'll need to rely solely on savings. Ideally, you could even make enough at your side gig to add to your savings instead of withdrawing.
You don't need a new car anytime soon
Spending your savings on paying off a car can take a big chunk out of your retirement budget. At the end of 2022, Americans' payments on new cars reached an average of $700 a month. At $525 a month, the statistics for used cars weren't much better.
If your car is in good working condition, try your best to keep it that way. Getting a new car with a new monthly payment could be pricey enough to push back your retirement date.
You have a diverse investment portfolio
You've heard the saying about putting all your eggs in one basket? The best retirement savings portfolios are diverse enough that no matter how the economy is doing, some of your investments will keep performing while you wait for the market to stabilize. 
If your financial planner has helped you put together a diverse portfolio of stocks and bonds, you're likely to be in a good position to retire regardless of how the market is performing.
You're healthy for your age
Medical expenses are a big concern for aging Americans on fixed budgets, especially since Medicaid doesn't cover massive healthcare costs like long-term care. 
Taking care of yourself now can help lower your risk of losing hundreds of thousands of dollars to medical care down the road.
Of course, you can't always anticipate a medical emergency, and most people experience ongoing, long-term health concerns the longer they live. 
Still, you can increase your chances of staying healthy for longer if you eat well, exercise regularly, and stay in good health long before you retire.
You're good at sticking to a budget
People who aren't used to budgeting often struggle to adjust to life on a fixed income. As a result, they're throwing away money simply because they aren't used to rationing their spending.
In contrast, if you're already well-practiced in calculating costs, drawing up budgets, and regulating spending, you can expect those habits to carry over into retirement. 
Your budgeting skills can help your savings stretch further than if you'd saved more money without knowing how to spend it appropriately.
Bottom line
Saving for retirement is crucial, but it's just as crucial to have a realistic understanding of exactly how far your retirement savings can stretch. 
If you've already met most of these eight financial metrics, you could be closer to retirement than you think — or maybe even see if you can retire sooner than you planned.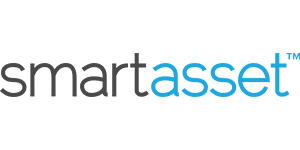 Smart Asset Benefits
Get matched with fiduciary financial advisors
Advisors are vetted and certified fiduciaries
Take the mystery out of retirement planning
Their matching tool is free
FinanceBuzz doesn't invest its money with this provider, but they are our referral partner. We get paid by them only if you click to them from our website and take a qualifying action (for example, opening an account.)