If you're looking for ways to lower your grocery bill like many of us, you have to be a bit more mindful of how you shop. That's even more challenging if you want to eat healthy, which can often be more expensive than the alternative.
Enter Trader Joe's, a funky grocery store with one-of-a-kind products. Let's take a look at some healthy pantry staples, prepared foods, and main dishes that won't break the bank.
Earn 2% cash rewards at grocery stores and Costco
The Wells Fargo Active Cash® Card(Rates and fees) is a powerful rewards card that allows you to earn unlimited 2% cash rewards on purchases — including on groceries, even at warehouse stores like Costco.

New cardholders can also earn a one-time cash rewards bonus — $200 cash rewards bonus after spending $500 in purchases in the first 3 months!
If you're looking for a powerful rewards card that offers an extended intro APR period, look no further, the Wells Fargo Active Cash® Card checks that box too!
This card also offers an intro APR of 0% for 15 months from account opening on purchases and qualifying balance transfers (then 20.24%, 25.24%, or 29.99% Variable). Which is great for someone who wants a break from high interest rates, while still earning rewards.
The best part? There's no annual fee.
Click here to apply for the Wells Fargo Active Cash® Card now.
Everything But the Bagel seasoning
One of the most popular items at Trader Joe's is its Everything But the Bagel seasoning, which evokes the aroma of a fresh and flavorful New York City bagel. 
It contains garlic, onion, sesame seeds, poppy seeds, and salt flakes to round it out. A 2.3-ounce container only costs $1.99.
You can use it to season meat, add it to dips, or take your breading to the next level. The possibilities are endless.
Sugar snap peas
Although fresh produce can be hit or miss at any grocer, we're a huge fan of Trader Joe's sugar snap peas. A 12-ounce microwavable bag is a mere $2.99, and that's just one way you can prepare these healthy and sweet green vegetables.
You can also add them to stir-fry dishes and salads or artfully arrange them raw on a crudités or charcuterie platter. We're also not above eating them directly out of the bag on their own.
Shelled edamame
If you're not familiar with the nutritional value of edamame, they're recommended by many dietitians because they're quite healthy. 
Soybeans are a great source of protein and fiber, and they also offer a variety of amino acids. And what's even better is that they can be enjoyed in a variety of different ways.
A nine-ounce package of shelled edamame at Trader Joe's is only $3.99, which you can enjoy right out of the package. As with snap peas, you can also add them to salads, stir-fry, and more.
Steamed lentils
Hot on the heels of edamame is Trader Joe's steamed lentils, another favorite of dietitians. These legumes are also a healthy source of protein, meaning they can serve as a filling alternative to red meat.
What's great about this product is that it's already cooked, so you save hours in the kitchen. They're great curried, in stews and salads, and in tacos.
Hearts of palm pasta
The latest in pasta alternative trends, Trader Joe's sells a nine-ounce package of hearts of palm pasta for $3.49. What's magic about this food is that it replaces less nutritious carb-laden pasta.
You're not limited to tossing this with marinara sauce, either; you can use it in chicken soups or Asian noodle dishes. The product is also sustainably sourced as an added bonus.
Solid white albacore tuna
Fewer meats pack the nutritional punch of tuna when it comes to lean protein – and few products in this category compare to Trader Joe's canned solid white albacore tuna. One four-ounce can has a whopping 29 grams of protein and only one gram of fat.
Not only is this product shelf-stable for long periods of time, but the tuna is sustainably caught with minimal by-catch. Enjoy it in tuna salad form on a sandwich or in a tuna noodle casserole.
To-go salads
This is hands-down our favorite grab-and-go lunch option out there. Trader Joe's makes a variety of fresh salads, such as the lemon chicken arugula salad ($5.49, 9.2 ounces) and the peanut udon noodle salad ($4.99, 11.75 ounces).
All of these salads have a wonderful balance of textures and flavors, along with healthy nutritional profiles. That's certainly better than what you can get for that amount at a fast-food restaurant! Check out Trader Joe's selection of bagged salads too.
Vegan spinach & cashew ravioli
One of the best vegan main dishes at Trader Joe's is its spinach and cashew ravioli, which sells at $3.99 for an 8.8-ounce package. 
We love that this pasta dish emulates all that's good about cheesy ravioli but doesn't alienate anyone from the table. Plus, they're really tasty.
These gems cook up quickly in boiling water and are then ready to serve. Finish with pesto and fresh tomatoes or the sauce and herbs of your choice.
Italian turkey style meatloaf
If you want a healthy and affordable family-style main course, Trader Joe's makes an excellent Italian-style turkey meatloaf. A 24-ounce container costs $8.99, which is a great deal for this revamped version of their original.
To prepare the dish, all you need to do is slice some off and serve it with pasta and a salad. And because it's made with turkey, it's a lighter bite than its beefy counterpart.
All natural heirloom whole chicken
Another great option is Trader Joe's all-natural heirloom whole chicken, which is only $3.99 per pound. What sets their chicken apart is that their birds are not raised fast or fed antibiotics. Rather, they enjoy a more slow-paced environment for healthy growth.
Roasting a whole chicken is another easy and classic family dinner option, especially for a laid-back Sunday dinner. As for sides, you'll find plenty of options at Trader Joe's.
Bottom line
Shopping at Trader Joe's can be an excellent way to find affordable, healthy options if you're trying to stop living paycheck to paycheck. 
Many of these items not only have high nutritional value, but they're also incredibly easy to make and serve as a convenient meal prep option.
Keep in mind that Trader Joe's also stocks a ton of sweet treats including cookies and cakes. So, when in doubt about whether or not an item is healthy, read the label.
See if your groceries could be making you money
Everything's more expensive now. Coffee. Gas. Groceries.
And if these sharp price spikes have been hurting your bank account, you're probably looking for any chance to save … or at least cut back.
Here's a little trick to help: Download Acorns, and you could start saving and investing for the long run with every morning coffee, gas station fill-up, or grocery store run.
With Acorns and the Round-Ups® feature, your daily purchases get rounded up to the next dollar. The "spare change" difference gets invested in expert-built investment portfolios1 … 100% on autopilot. Just shop like normal, and you can start saving and investing.
BONUS: Set up Recurring Investments and Acorns will give you a $20 bonus after you make your first successful Recurring Investment (minimum $5).
Paid Non-Client Promotion
FinanceBuzz doesn't invest its money with this provider, but they are our referral partner. We get paid by them only if you click to them from our website and take a qualifying action (for example, opening an account.)
Lucrative, Flat-Rate Cash Rewards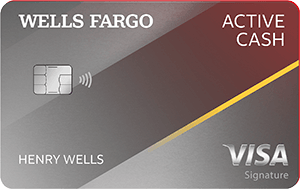 5.0
FinanceBuzz writers and editors score cards based on a number of objective features as well as our expert editorial assessment. Our partners do not influence how we rate products.
Current Offer
$200 cash rewards bonus after spending $500 in purchases in the first 3 months
Rewards Rate
Earn 2% cash rewards on purchases