If you're here to learn more about the best savings accounts, we've got some great news for you. Thanks to a handful of high-yield savings account options, you no longer have to settle for next-to-nothing annual percentage yield (APY) earnings — and you don't need a bunch of cash to put down, either.
Whether you're new to the world of saving money or not, opening a high-yield savings account can be a smart move. And having one with no minimum can be a major advantage. Not only could it come through for you when you need an emergency fund, but it can earn you about 20X as much as traditional savings accounts while still allowing you to start small.
Featured Savings Accounts
Boost your savings with a rare 4.75% APY - FDIC insured
Learn More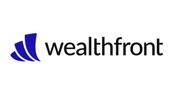 Up to $2 million in FDIC insurance for individual accounts and high APY
Learn More
What is a high-yield savings account?
To be considered "high yield," a savings account has to earn more than what most traditional banks offer. While most conventional savings accounts earn less than 0.17% APY, a high-yield savings account might earn somewhere in the 2.00% APY range depending on the overall economy and market conditions. Said another way, a high-yield savings account could earn you about 20X more in interest than a conventional savings account.
Consider this example: If you were to deposit $10,000 into a traditional savings account with a 0.17% APY, you'd get a $17 return after a year in an account that compounds daily. However, by depositing $10,000 into a high-interest savings account with a 2.00% APY, you'd earn $202.01 in that same time frame. And that's without making any other deposits for the year. You can start to see how an account like this can help you more easily reach your savings goals.
Another benefit to these kinds of savings accounts is that they often don't charge monthly maintenance fees or other fees that most conventional savings accounts do. This is particularly possible with online banks, which have lower overhead costs compared to brick-and-mortar banks.
What does it mean to have a required minimum balance?
Simply put, minimum balances are the amount of money you need to keep in your account for it to remain open or earn any interest. This is important because some banks require that your average daily balance meet a minimum while others don't.
Banks calculate your average monthly account balance by adding the end-of-the-day balances from each day of the month and dividing that sum by the number of days in that month. So for July, a bank would add 31 daily-balance numbers together and then divide that by 31 for your average.
If you choose to open a savings account with a minimum-balance requirement, be sure to always maintain that amount or else you'll likely be charged a monthly maintenance fee, which goes into effect when you average even one cent less than the minimum balance. On the other hand, if you choose a savings account with no minimum balance, you don't have to worry about penalty fees for going below a certain amount.
Why you shouldn't settle for a minimum balance
The problem with savings accounts requiring a minimum balance is that it can be unrealistic for most people. For the account owner, having to abide by a minimum account balance can be a hindrance, since this often means you can't utilize all your money if the need arises — or you're stopped from opening a savings account to begin with.
On the other hand, when you open a savings account with no minimum balance, you have far more freedom to use your money as you please. Because you won't need a bunch of cash to get each account started, you can even open multiple savings accounts for any kind of goal imaginable (e.g., a house, college education, car, or wedding).
To make the most of your return on investment (ROI), search for a high-yield savings account with no minimum balance. This is the ideal situation if you end up needing to take out your savings for a dire situation — such as medical bills — or for an investment opportunity with higher returns.
The best high-yield savings accounts that don't require a minimum balance
Here are our recommendations for the best high-yield online savings accounts with no minimum balance, including some pros and cons for each:
Axos High Yield Savings Account
With an Axos High Yield Savings Account you can earn up to 0.61% (as of Mar. 7, 2023) APY on your money. You will need to have $250 to open an account, but there is no ongoing minimum balance requirement. Axos also does not charge any monthly maintenance fees. Axos is also among the best online savings accounts with free ATM access.
Axos Benefits
Up to .61% APY
No monthly maintenance fees
No minimum balance requirements
Free ATM card
Barclays Online Savings Account
Barclays, one of the oldest and best banks around, is a prominent U.K.-based bank. One of the reasons it's so popular is that you can earn 3.60% (as of Mar. 23, 2023) APY when you open a Barclays Online Savings Account. Just like other accounts on this list, there are no monthly maintenance fees and no minimum balance to open the account.
The downside to getting this account is that you likely won't be able to do any cash deposits or withdrawals since Barclays doesn't have an ATM network and there are only five U.S. branch locations.
Read our Barclays Online Savings Account review for more information.
Marcus by Goldman Sachs Online Savings Account
The Marcus by Goldman Sachs Online Savings Account has an APY of 3.75% (as of Mar. 23, 2023), no minimum balance or deposit requirements, and no monthly service fees. On the downside, Marcus doesn't have many branches or in-network, fee-free ATMs. There's also no mobile app.
Read our Marcus Online Savings Account review for more information.

Ally Online Savings Account
The Ally Online Savings Account offers 3.60% (as of Mar. 22, 2023) APY, and you don't have to pay any monthly maintenance fees or maintain a minimum balance. Although it's online-only, Ally Bank provides customers access to over 43,000 ATMs through the Allpoint network. However, there are no physical bank branches where you can deposit cash.
Other things to be aware of are its $25 overdraft item fee, $10 excessive transaction fee, $7.50 returned deposit fee, $20 outgoing domestic wire transfer fee, and a few other fees that may or may not apply to your situation.
Read our Ally Online Savings Account review for more information.

Discover Online Savings Account
The Discover Online Savings Account offers a lot of benefits, like an APY of 3.50% (as of Feb. 28, 2023) and, of course, no minimum balance or monthly fees. In fact, in June of 2019, Discover announced it was removing all fees on savings, money market, and checking accounts, including the $30 insufficient funds fee. Discover also gives you access to your FICO score for free. The main downside for account holders is that Discover only has one physical branch in Delaware.

A fun alternative: Yotta Savings
The Yotta Savings account is similar to the online savings accounts above yet it comes with an interesting twist: You can earn recurring tickets for a weekly lottery game by starting with at least one $25 deposit. With Yotta, you can enjoy all of the thrill of potentially winning cash prizes — up to a $10 million jackpot — while simultaneously growing your savings with a better than average APY of 2.70% (as of Mar. 23, 2023). 
If you've been looking for motivation to start a savings habit, playing the weekly games in the Yotta app may be just the positive reinforcement you need. You can find out more about how this lottery-centered prize system works in our Yotta Savings review.
What to remember when comparing high-yield savings accounts
As robust as the above high-yield savings accounts are, it's important to compare your options before choosing one. Also consider the following:
Minimum opening deposit: This is the least amount of money required to open an account at a financial institution.
Fees: Be sure to research what kind of fees each savings account might have.
APY: The annual percentage yield is the annual return on your balance, which includes the effect of compounding. The higher the interest rate is on your account, the more opportunity you have to make some money with no effort.
ATM card: It can be helpful to have an ATM card so you can easily make deposits or withdrawals. Another thing to keep in mind is ATM fees; if you use an ATM outside the financial institution's network, you could be charged fees.
Inactivity Fees: Although it may seem counterintuitive, some financial institutions will charge you an account fee for inactivity. A typical fee can be $10.
Online portal or app: If the bank has a website or a mobile banking app, it can help you manage your account easily. One of the conveniences of online banking is that you don't have to find a physical branch to manage your money.
Every bank offers something different, so don't just settle for the first one you find, no matter how good it sounds.
Overall, the most important thing is to get started. Don't let the idea of a savings account requiring a high minimum balance slow you down or prevent you from taking steps toward your financial goals. Opening a savings account with no minimum balance is a simple way for eager savers to get started on a successful financial journey.
FAQs
Is my money safe in an online savings account?
Money in an online savings account is covered by protections as long as the account provider is FDIC insured, and virtually all major banks are. You'll typically see it stated as "member FDIC." 
FDIC stands for Federal Deposit Insurance Corporation. The FDIC insurance covers accounts up to $250,000 accounts up to $250,000, so if your bank goes under financially, you will still get back all your money, up to that amount. The National Credit Union Administration provides similar insurance for credit unions.
What is a good interest rate for an online savings account?
Savings account interest rates vary from bank to bank and over time. The FDIC indicates the national average interest rate for savings accounts is 0.37% (as of Mar. 23, 2023) APY. That means if you see an account with a higher interest rate, it would allow you to beat the average.
What do I need to have to open an online savings account?
Requirements to open an online savings account vary by the financial institution. You generally need to provide your full name, address, contact details, and a Social Security number. Some banks also require you to provide your driver's license information. If you are planning to fund the new account with money from a different bank or credit union, you will also need that account information.
How do I deposit or withdraw money from an online savings account?
The process for depositing and withdrawing money from online savings accounts varies by bank or credit union. Generally, you can fund an online savings account via electronic transfer from another bank account, by direct deposit, or by depositing a check. Withdrawals can generally also be completed by bank-to-bank transfer, or you may be able to request a check or use a debit card if your bank allows it. 
Previously, a federal regulation called Regulation D limited you to no more than six withdrawals per month for a savings deposit account, but the Federal Reserve lifted this restriction as of April 2020.
Methodology
To choose the best high-yield savings accounts that don't require a minimum balance, we compared APYs, minimum balance requirements, access to ATM cards, and potential fees. We did not include all available options.
Disclaimer: All rates and fees are accurate as of Jan. 9, 2023.

Western Alliance Bank Benefits
Earn up to 12.9x more interest on your savings
Boost your savings with a rare 4.75% APY
No account fees, withdraw anytime
FDIC-insured and data secured