We all have things we're saving for, and — let's face it — anything that might help us reach our goals faster and easier is worth considering.
Nowadays, many of the best banks (particularly online banks) offer perks like competitive interest rates and no minimum balance requirements on their savings accounts, which can help make the process of saving more rewarding. But is that all that can be done to ensure you're getting the most out of your savings?
Not necessarily.
Who's to say you have to be limited to just one account — or just one bank for that matter? For those who want the most flexibility in the way they save, looking beyond the traditional checking and savings account under one roof may just be an option worth exploring. 
Featured High Yield Savings Accounts
CloudBank 24/7 Savings - 5.26% APY8
High-yield savings account. $1 minimum deposit. FDIC insured.
Open Account

Upgrade Premier Savings - 5.07% APY
High Yield Savings Account. $1,000 minimum balance. FDIC Insured through Cross River Bank.9
Open Account

SoFi Checking & Savings - Earn Up to $250 When You Set Up Direct Deposit
4.50% APY10 11 with no account fees. FDIC Insured.
Open Account
Read on to learn about the benefits of opening more than one savings account.
What is the best reason to have multiple savings accounts?
There's no one reason why people open more than one account. It depends on what you're looking to accomplish and what the best options are to get you there.
1. You're saving for multiple goals
Opening more than one savings deposit account can make it easier to save for multiple goals. Rather than keeping all of your money in one account and trying to track what you've deposited, assigning an account to each goal can simplify things.
For instance, maybe you're saving for a vacation and new car, but you've also stashed money away for an emergency fund. Instead of having all that money in one account, losing track, and accidentally tapping into your emergency fund, you can open different accounts for "Vacation" and "Buying a car," all while keeping your emergency fund separate and intact.
2. You want to hide away a portion of your savings
Something I've done in the past is open a separate savings account with a different online bank than I normally use. I kept my normal spending money at my old bank and stashed my emergency fund in the new savings account.
Since the entire idea of an emergency fund is to never touch it unless for an emergency, I wanted to make sure it was out of sight so there was never a temptation to dip into it for any reason other than what it was meant for. Because the new savings account was out of my everyday view, I never touched the account.
3. It could even out your spending
Separate savings accounts can help you budget for big expenses that might otherwise come as a shock to the system when it comes time to pay.
If you make big annual payments on things like homeowners insurance or property taxes, you might find that creating a savings account for each of these expenses will soften the blow. You can save throughout the year, and when the time comes to make the payment, you'll have the necessary funds right at your fingertips.
4. You have high balances you need to protect
Even if you're not saving for multiple goals, more than one savings account can allow you to better protect your funds if you keep high account balances.
FDIC (Federal Deposit Insurance Corporation) insurance, which covers most savings accounts, typically only covers $250,000 per depositor at each bank, so anything in excess of this may not be covered in the unfortunate event that a bank fails. If you have savings in excess of $250,000, it might make sense to stick that into another savings account to ensure all of your money is adequately protected.
5. You have to make a lot of transactions
Savings accounts are great vehicles for storing money when the low interest rates offered by checking accounts just don't cut it. If you have funds you know you'll be spending soon, a savings account gives you the opportunity to earn more money until that time comes.
A federal rule known as Regulation D, however, limited savings accounts to just six withdrawals each month. While this rule was lifted during the pandemic, many banks stuck to this limit. If this isn't enough for you, opening an additional savings account will give you six additional withdrawals per account and more flexibility for your funds.
6. Automating and tracking your savings might be easier
An important tool with many savings accounts is the option to automate your savings with recurring transfers, making the process simpler and avoiding the possibility that you'll forget to do it yourself.
If you have multiple goals you're saving for, you can set up recurring transfers into separate accounts, and you'll be able to sit back and watch each balance grow.
7. Not every bank offers the same perks
No two banks are the same, so the perks they offer likely aren't either. Depending on what your needs are, some banks might make more sense than others. Consider what they will offer you when deciding on the best savings account.
You may find that, while one bank offers higher interest rates and no monthly fees, you really appreciate the extensive ATM network that comes with another bank. Or you might like the certificate of deposit (CD) rates at another bank. You can have the best of both worlds by opening a savings account with each financial institution.
8. You can't decide on a bank
With all the options out there, it can be a little overwhelming trying to choose the best savings account. Plus, what we want from a bank can change. A new institution can pop up that offers a better annual percentage yield (APY) or better technology that will make banking easier and more rewarding, for instance.
Yotta Savings is one such new institution that sets itself apart by bringing the excitement of a lottery-centered prize system to online savings accounts. 
Read our full Yotta Savings review for more information.
Opening multiple accounts with various banks allows you to dip your toe into each and get a feel for what it's like to be a customer. This may help you decide if your financial needs can be met by what they have to offer.
9. Security is a major concern
Most banks provide a tremendous amount of security to protect their customers' money. But even if every precaution is taken, there's still a chance you could find yourself a victim of something like cybercrime.
Spreading your savings throughout multiple institutions can minimize the damage if the bank fails or is a victim of criminal activity.
The best online savings accounts
If you're interested in opening a new online savings account, you've got plenty of options. Some even offer bank account bonuses that are just some of the many ways to make money with multiple savings accounts. 
Here are three of our favorites: 
Western Alliance Bank: This account allows you to earn a 5.25% APY with a $1 minimum deposit. Western Alliance is known as a business bank, but it's partnered with Raisin to offer high-yield savings accounts to consumers as well. 

Chime®: Chime account holders also enjoy no monthly maintenance fees.6 It also offers fee-free overdraft up to $200 for eligible members.1 Chime also offers a generous APY of 2.00% (as of Aug. 29, 2023)3  on its savings account, the ability to get your paycheck up to two days early with direct deposit, and automated savings features that make it simple to grow your balance.5 4 2  

CIT Platinum Savings: This CIT account allows you to earn 5.05% APY7 on balances of $5,000 or more which is 11x the national average. There are also no account opening or monthly service fees. 

Chime® Checking6 - No Fees + Early Paydays2 1
Checking Account. No minimum balance. FDIC Insured through The Bank Corp Bank, N.A. or Stride Bank, N.A.
Open Account
CIT Bank Platinum Savings - 5.05% APY7
High Yield Savings Account. $5,000 minimum balance. FDIC Insured.
Open Account
What to know about having multiple savings accounts
The number of accounts you can open is essentially limitless. You can have more savings accounts than you will probably ever need. Most banks don't limit you on how many accounts you can open, with very few exceptions. Capital One, for instance, is one of the few banks that does limit the number of accounts you can open, but that limit is set at a generous 25 accounts.
Opening an account at several banks can cover all your bases. Many of the best online banks with high-yield savings accounts don't require a minimum balance or charge a monthly service fee, giving you the freedom to pick and choose those that offer the benefits that work best for you. If managing multiple accounts across several banks concerns you, tools like Mint make account management easier by allowing you to view all of your accounts in one place.
Having several accounts at one bank can keep things simple. Opening multiple accounts within one institution will allow you to track the progress of all of your savings under one roof. To keep you motivated and on track, many savings accounts, such as the Capital One 360 Savings account, provide interactive tools to customize and track your goals for whatever it is you're saving for.
FAQs
Is it a bad thing to have more than one savings account?
It's not a bad thing to have more than one savings account if you're saving money for different goals and want to keep the funds separate. For example, you might have one account for your emergency savings and one account for your vacation fund. This could help you avoid accidentally withdrawing money that's meant for something else.
Why do people have more than one savings account?
You might open multiple savings accounts to help reach different savings goals. If you want to save for a down payment on a house and also start building a college fund, it could make sense to separate those funds. Doing so can make each of your goals easier to track because the money from multiple goals wouldn't be combined.
Is a bank or a credit union a better option for saving money?
The better option for saving money between different banks and credit unions depends on your financial goals and situation. Any savings account can help you save money, but it's important to consider how much interest you can earn and whether you have to pay fees.
In some cases, fees might be lower at credit unions vs. banks, though that's not always the case. Do your research and consider multiple options to see which one would work best for you to save money.
Final thoughts
A savings account is a reliable vehicle that can help you accomplish your goals and gain financial security. While you might find simplicity in having just one, you aren't obligated nor are you expected to limit yourself to a single account to manage every aspect of your savings.
Whether under one roof or across several banks, having more than one savings account is a popular strategy for customizing and tracking your personal finance goals and ensuring you're getting the most out of your savings.
Disclaimer: All rates and fees are accurate as of May 9, 2023.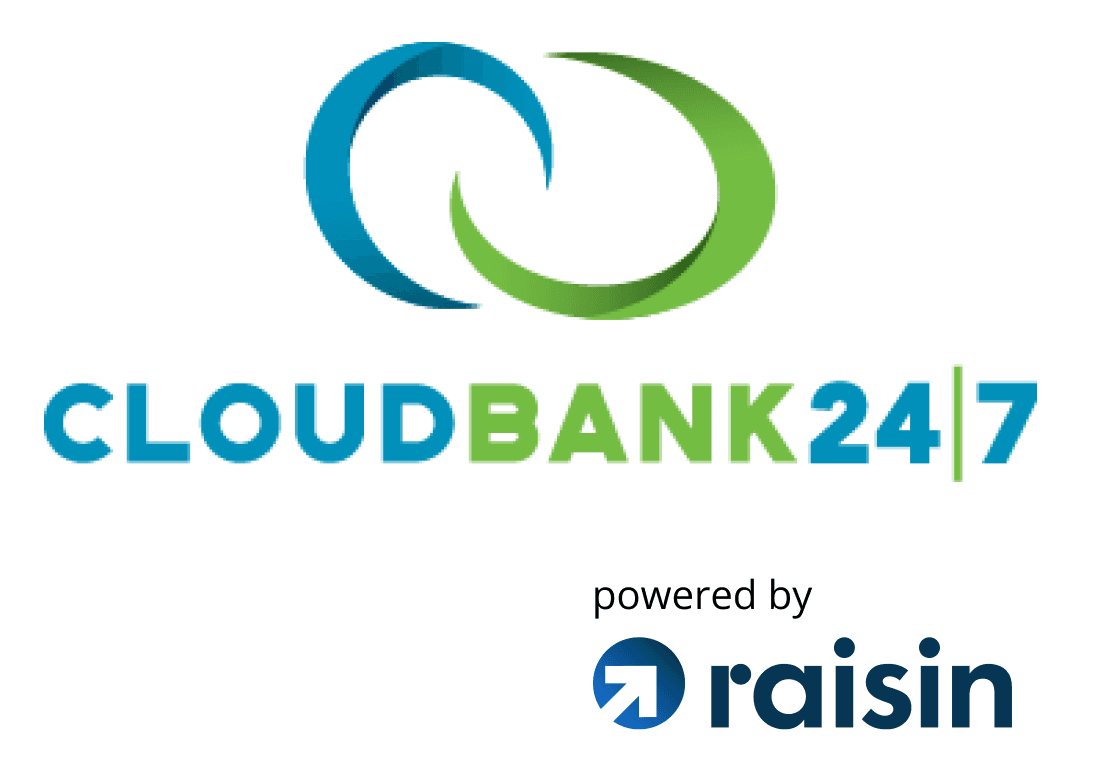 CloudBank 24/7 High Yield Savings Account Benefits
Incredible 5.26% APY8 to boost your savings
Interest is compounded daily and posted to your account monthly
Enjoy 24/7 online access to your account and funds
FDIC insured through Third Coast Bank SSB, no fees, $1 minimum deposit